NEW MEDIA ART : ARTJAWS' GUEST CURATORS
ARTJAWS TEMPORARY COLLECTIONS WANT TO OFFER AN HISTORICAL CONTEXTUALISATION OF NEW MEDIA ART THROUGH A DIALOGUE WITH OTHER CONTEMPORARY ARTISTIC MOUVEMENTS, SUCH AS ART BRUT OR POP ART.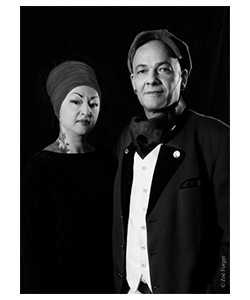 TATOO ART

"A historical object of anthropological, ethnological and sociological studies, tattooing is currently the object of popular and media curiosity as well as an object of consumption for advertising and fashion that exploit and use its specific imagery to sell other messages. The Academic History of art from which we come from in Europe has banned popular art to earn a respectability only granted to what is commonly called "The Great Art".