NEW MEDIA ART : ARTJAWS' GUEST CURATORS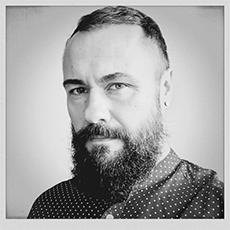 HÉMISPHÈRES
"Hemispheres" evokes as much the idea of metaphysical spaces where we can exist and dream as geographic and biological territories. North/south, left/right, emotional/rational, real/virtual — the notion of hemisphere calls to mind duality, binarity, conflict but also transition. It is this shifting between two realms that frames this selection of works, observing what is at stake from the point of view of perception and the senses, questioning landscapes and nature in the age of technologies and even shaping the contours of a new poetic imagination through scientific knowledge.
ARTJAWS TEMPORARY COLLECTIONS WANT TO OFFER AN HISTORICAL CONTEXTUALISATION OF NEW MEDIA ART THROUGH A DIALOGUE WITH OTHER CONTEMPORARY ARTISTIC MOUVEMENTS, SUCH AS ART BRUT OR POP ART.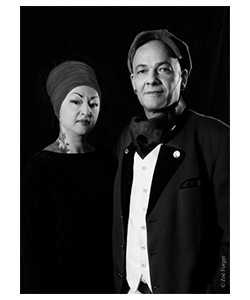 TATOO ART

"A historical object of anthropological, ethnological and sociological studies, tattooing is currently the object of popular and media curiosity as well as an object of consumption for advertising and fashion that exploit and use its specific imagery to sell other messages. The Academic History of art from which we come from in Europe has banned popular art to earn a respectability only granted to what is commonly called "The Great Art".