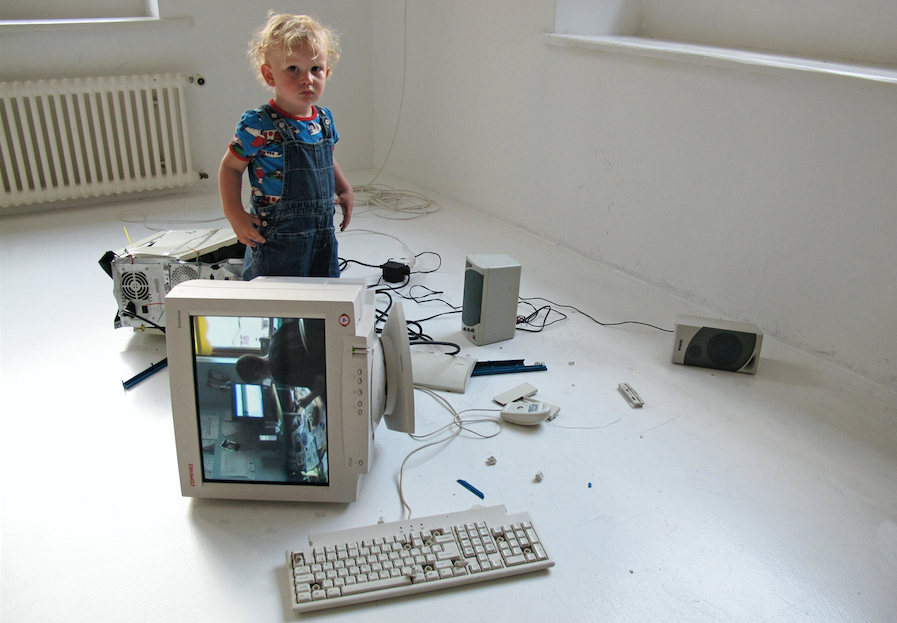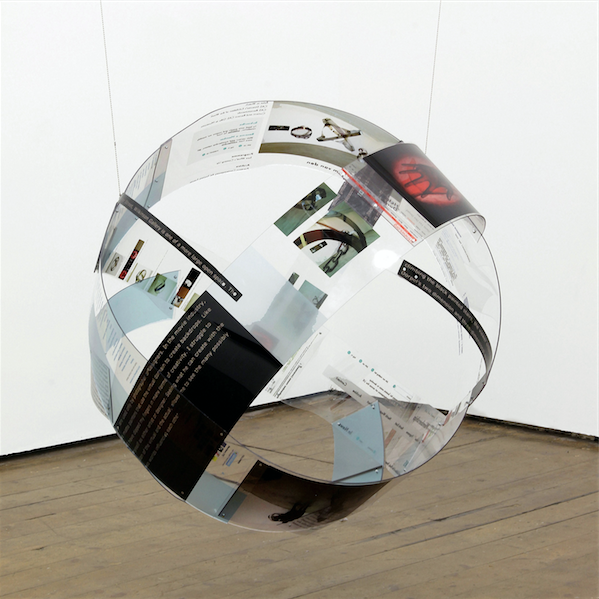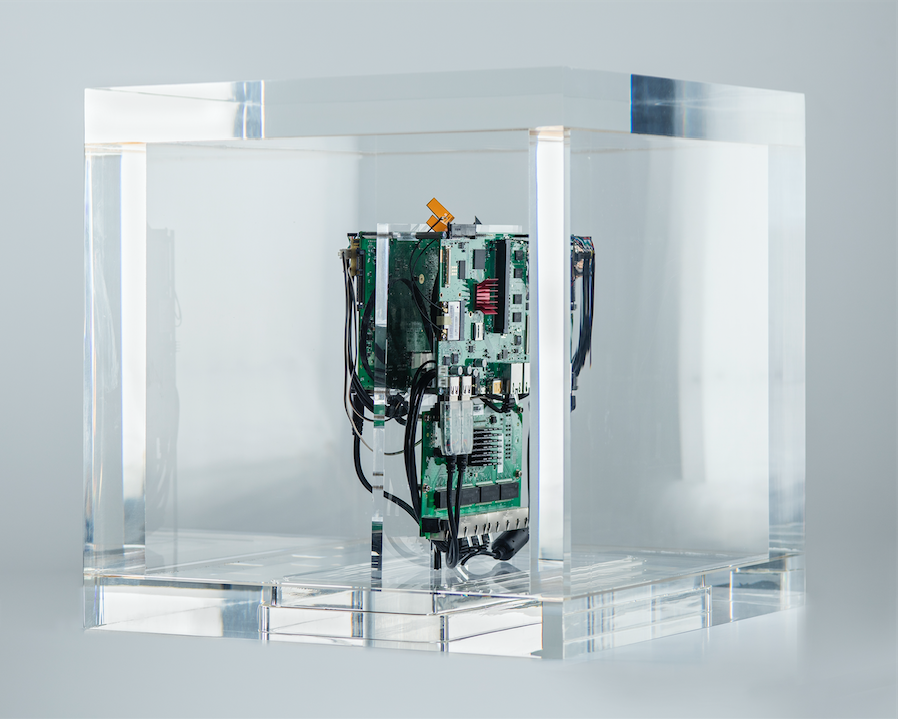 Du 23 juin au 14 octobre 2018, le Museum of Contemporary Art de Chicago présente l'exposition phare «I Was Raised on the Internet», une exposition immersive et participative examinant l'impact d'Internet et comment il a changé notre expérience du monde. Cette exposition est présentée par Omar Kholeif, ancien conservateur principal de Manilow et directeur des initiatives mondiales, avec Nina Wexelblatt, assistante de conservation, et Jared Quinton et Marjorie Susman, commissaires associés.
Avec près de 100 œuvres interactives de 1998 à aujourd'hui, « I Was Raised on the Internet » couvre de nombreux médiums comme la photographie, la peinture, la sculpture, le cinéma et la vidéo, ainsi que les technologies émergentes, les œuvres informatiques interactives et la réalité virtuelle. « I Was Raised on Internet » présente une série d'artistes travaillant avec des nouveaux médias tels qu'Oculus Rift pour la VR ou les plateformes Internet comme Facebook ou Snapchat. Ces derniers étudient la culture, les tendances en terme de contenu ainsi que l'évolution constante du mode d'interaction sur Internet.
« I Was Raised on the Internet » examine l'influence du jeu et du divertissement, ainsi que des médias sociaux et des smartphones sur la vie quotidienne. Prenant comme point de départ l'année 1998, l'exposition met en lumière une génération d'artistes et de spectateurs venus parler un vocabulaire unique apparu avec le nouveau millénaire. En plus de l'idée d'un millénaire, l'exposition explore des termes tels que « post-internet » et « post-digital » utilisés par les artistes pour définir une nouvelle culture instantanée. Tout au long de l'exposition, le spectateur devient actif, s'engageant dans de nouvelles formes de technologie à travers les œuvres présentées in-situ et celles hébergées en ligne.
L'exposition est organisé en cinq sections, chacune représentant un mode d'interaction différent entre le spectateur et l'objet d'art : Loot at Me, Touch Me, Control Me, Play with Me, Sell me Out. L'exposition présente également des commandes de certains des artistes emblématiques du monde de l'art et de la technologie, comme Jeremy Bailey par exemple. « I Was Raised  on the Internet » joue avec les connotations dystopiques de nos multiples univers en ligne mais est aussi une réaction directe aux débuts utopiques du monde de l'informatique.
Sophia Al-Maria, American Artist, Anna Anthropy, Cory Arcangel, Jeremy Bailey, Zach Blas, Nate Boyce, Ingrid Burrington, Cao Fei, Antoine Catala, Jon Chambers, Shu Lea Cheang, Ian Cheng, Chris Collins, Petra Cortright, Douglas Coupland, Simon Denny, DIS, Aleksandra Domanović, Stan Douglas, Constant Dullaart, E. Jane, Lizzie Fitch & Ryan Trecartin, John Gerrard, Goldin+Senneby, Óscar González-Díaz, Matthew Angelo Harrison, Erin Hayden, Porpentine Charity Heartscape, Mashaun Ali Hendricks, Femke Herregraven, Shawné Michaelain Holloway, Joel Holmberg, Juliana Huxtable, Oliver Laric, Rafael Lozano-Hemmer, Sara Ludy, Rachel Maclean, Eva and Franco Mattes, Takeshi Murata, Jayson Musson, Mendi + Keith Obadike, Laura Owens, Trevor Paglen, Heather Phillipson, Angelo Plessas, Jon Rafman, Sean Raspet, Tabita Rezaire, Tabor Robak, Evan Roth, Jacolby Satterwhite, Ben Schumacher, Bogosi Sekhukhuni, Elias Sime, Daniel Steegman Mangrané, Hito Steyerl, Christopher Kulendran Thomas in collaboration with Annika Kuhlmann, Thomson & Craighead, Josh Tonsfeldt, Francis Tseng, Amalia Ulman, Harm van den Dorpel, Artie Vierkant, Andrew Norman Wilson, YOUNG-HAE CHANG HEAVY INDUSTRIES.
Plus d'informations ici
Couverture : Jeremy Bailey, Nail Art Museum, 2014. Courtesy of Pari Nadimi Gallery.
1/ Eva and Franco Mattes, My Generation, 2010. Installation view, Plugin, Basel.
2/ Harm van den Dorpel, Assemblage ('About' press and reviews), 2012. Courtesy of the artist.
3/ Trevor Paglen, Autonomy Cube, 2015. Courtesy of the artist and Metro Pictures, New York.