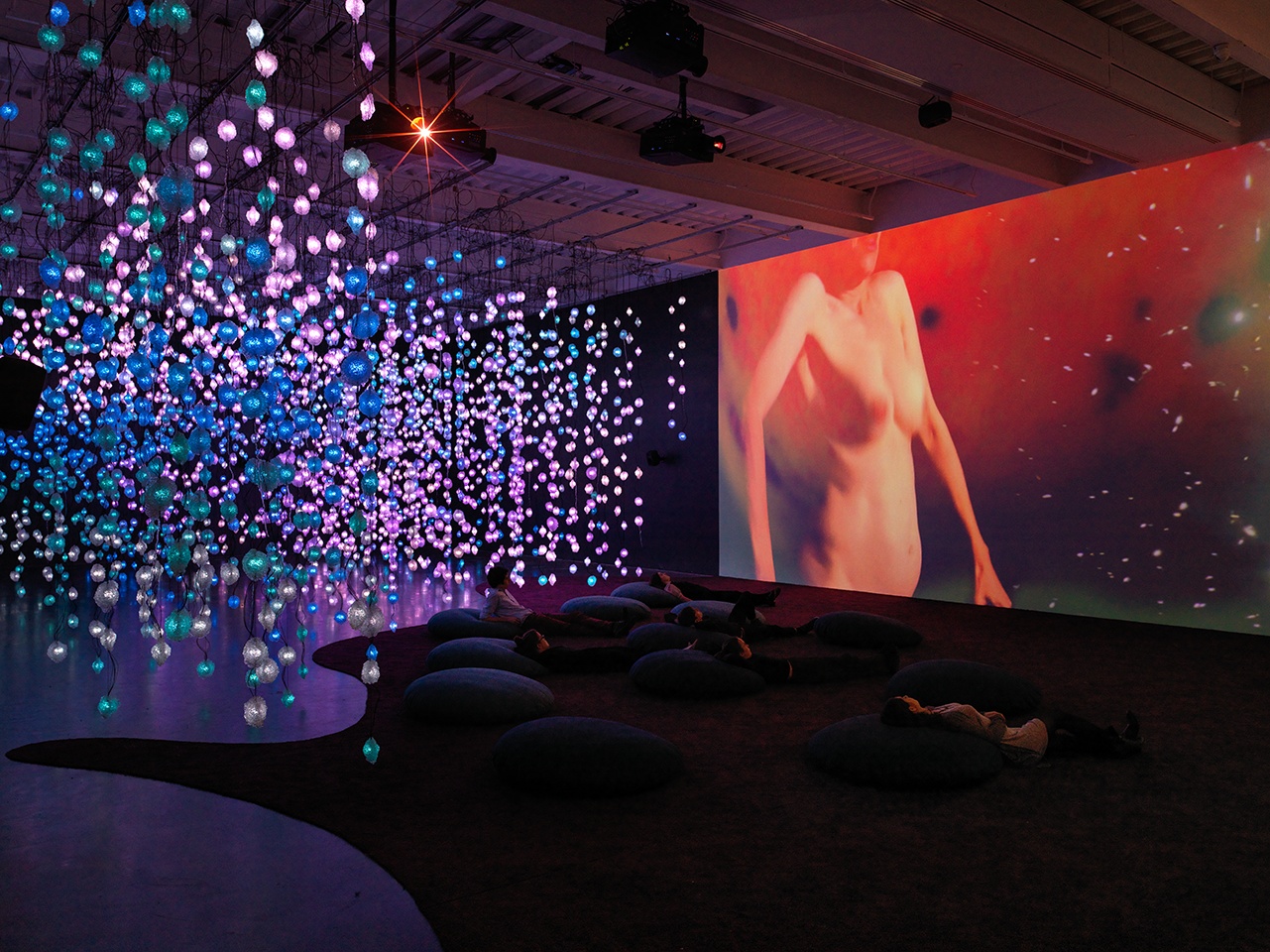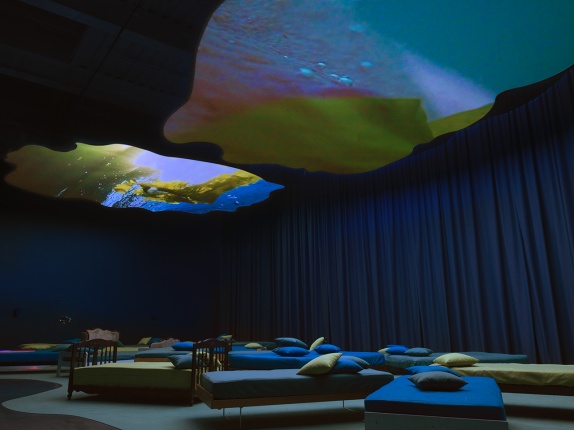 Until February 18, 2018, the Museum of Contemporary Art Australia in Sidney presents « Sip my Ocean » a solo exhibition by Pipilotti Rist, one of the pioneers of experimental video art and multimedia installations.
Exclusive to Sydney, the exhibition "Pipilotti Rist: Sip my Ocean" presents the spectrum of Rist's groundbreaking practice, from her early single-channel videos of the 1980s to her large-scale audio-visual installations and recent immersive environments. Incorporating video and sculpture, her dazzling environments plunge viewers into colourful kaleidoscopic projections which explore the relationship between nature, the body and technology. 
The exhibition is choreographed as a sequence of different viewing experiences. Viewers are invited to sit down, to walk through a forest of hanging lights and a maze of floating fabric, or to lie down on beds or rest on a wild cushion on the floor.
From oversized furniture in an 'Alice in Wonderland' room to large-scale projections and miniature monitors, and from projections on beds, this exhibition highlights the artistic and technical evolutions of Rist's work and its euphoric engagement with the world we live in and the spaces we inhabit.
More information here
Pipilotti Rist, « 4th Floor to mildness from the Mildness Family », 2016, installation view, Pipilotti Rist: Pixel Forest, New Museum, New York, US, 2016, courtesy the artist, Hauser @ Wirth and Luring Augustine © the artist, photograph: EPW Studio
Pipilotti Rist, « Pixelwald (Pixel Forest) », 2016, installation view, Pipilotti Rist: Pixel Forest, New Museum, New York, US, 2016, courtesy the artist and New Museum, New York © the artist, photo: Maris Hutchinson / EPW Studio