GILLES ALVAREZ
GUEST CURATOR : NEW MEDIA ART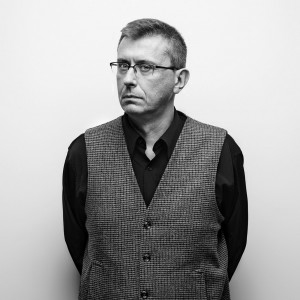 ABOUT GILLES ALVAREZ
Graduated from political sciences, former filmmaker, and cinema operator Gilles Alvarez is the director of the Biennale Internationale des Arts Numériques de Paris/Île-de-France, and is also in charge of events at Arcadi Île-de-France. By introducing the "Aide à la création multimédia expérimentale" program, Gilles Alvarez has helped support over 250 multimedia installation projects and audio-visual performances over ten years. As part of Festival Némo, which he founded in 1997 and since directed, he oversaw the programming of the exhibitions Cinéma interactif (Forum des images, 2004), Regards caméra (Forum des images, 2005) Cinéma d'ameublement (2006, Espace Paul Ricard), Out of the Blue/Into the Black (BIAN Montreal, 2012), and Troublemakers: Sensation Versus Digital (Le CENTQUATRE-Paris, 2013). Under the direction of Gilles Alvarez, the transformation of Némo festival into a major international digital arts biennale in 2015 has brought new life to France's digital arts landscape. The next edition of Biennale Némo will take place from October 2017 to February 2018.
ABOUT HIS COLLECTION FOR ARTJAWS: "
WYSI
NOT
WYG
"
(What You See Is 
NOT
 What You Get)
Digital artists are deviators who insert a layer of indetermination between reality and its representation. The artists I selected for this online curatorship practice this alchemy and formulate some variations in the continuum of our lives, between birth, social life, war, play, religion, death and transfiguration. Straight lines are curved, the miracle of the Saints is permanent, the most human portraits of suffering men are avatars, the most abstract monochromes hide more concrete drone strikes, disco balls are the mineral of the Anthropocene, moiré is the surface, the eclipse is light. Digital art cannot be collected. Digital art is the Soviets plus electricity. The rumor is always wrong; the rumor is always right. And Schrödinger's cat is doing just fine. He is sleeping in your living room, surrounded by digital artworks.
THE ARTISTS OF "WYSI NOT WYG"
THE ARTWORKS OF "WYSI NOT WYG"