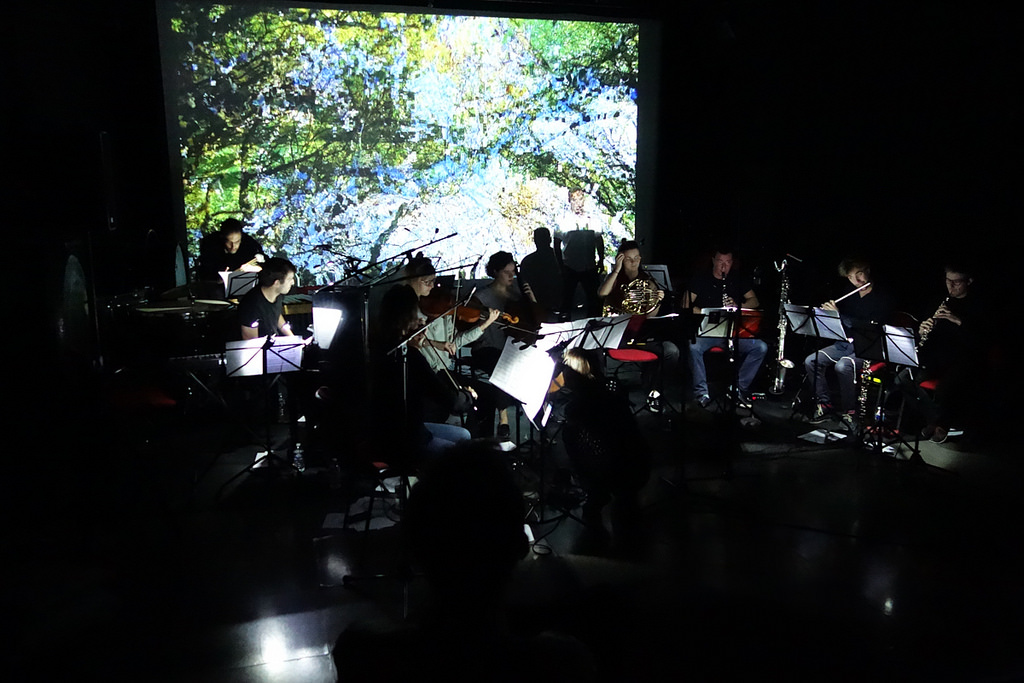 "Faust" Cie Miroirs étendus 12.10.2017 © Le Cube, 2017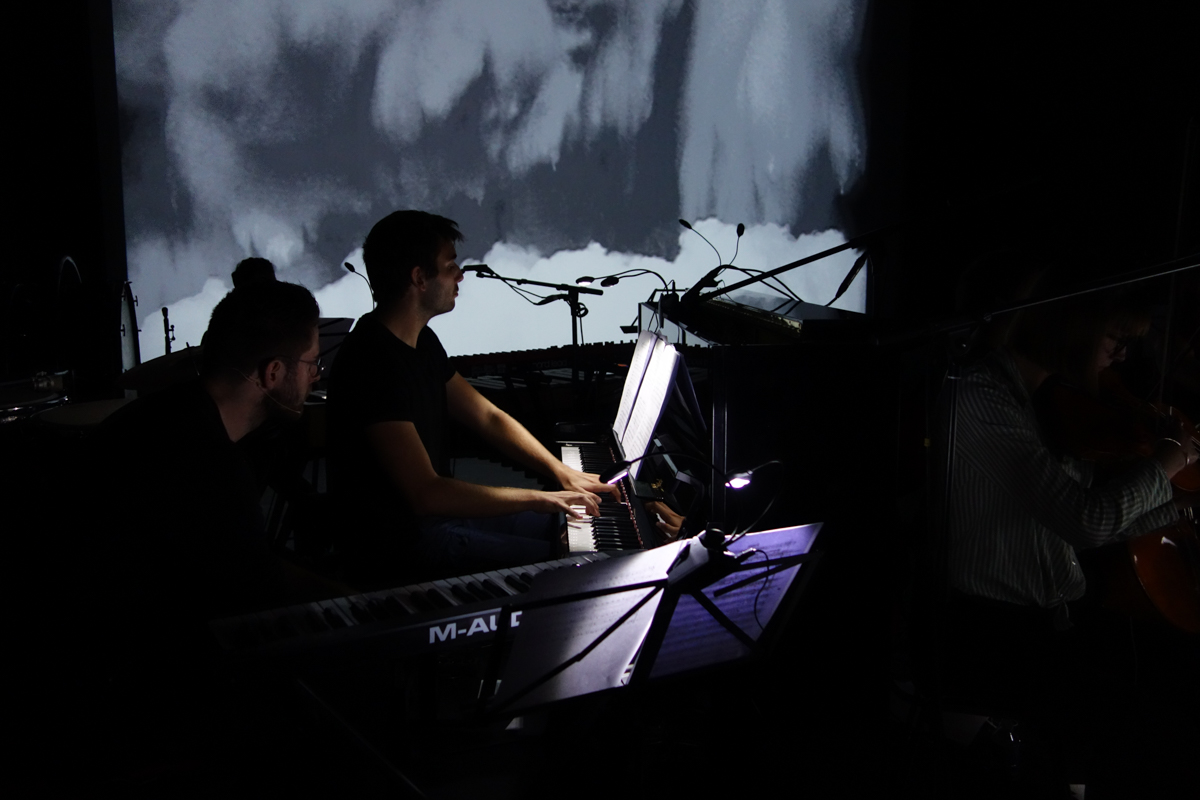 "Faust" Cie Miroirs étendus 12.10.2017 © Le Cube, 2017
On December 15, 2017, the video opera "Faust" will be presented for its premiere at the Centre des Arts d'Enghien Les Bains. This immersive lyrical performance for three singers and ten sound artists is proposed according to Berlioz's "The Damnation of Faust" by the visual artist Jacques Perconte, the composer Othman Louati and produced by the company Miroirs Etendus.
With "The Damnation of Faust", Miroirs Etendus continues its research of different ways of writing lyrical music. For this project, the ambition is to combine immersive forms with the relationship between the music and the image introduced in this work by the video. The project conceived with Jacques Perconte carries a marked ambition: to inspire a total immersion thanks to the video.
The video, a central point of this adaptation of Faust, will link again man and nature as two parts of the same diptych. Created from thousands of hours of images, these productions were thus modified by the artist Jacques Perconte in a studio, with his own programs. With the image, the music is augmented by sound fields going along with Faust into his fall.
As an immersive video-opera, "Faust" reveals a strong ambition of today's opera: to provoke the experience of meaning through emotions.
More information here
Creation on December 15 2017 at the Centre des Arts d'Enghien
February 21 2018 at the Comédie de Picardie
March 15 2018 at the Théâtre Impérial de Compiègne
November 15-16 2018 at the Opéra de Rouen Normandie
January 25 2019 at Phénix, Scène Nationale de Valenciennes
Photos : Residency "Faust" Cie Miroirs étendus 12.10.2017 © Le Cube