DOOEUN CHOI
GUEST CURATOR : NEW MEDIA ART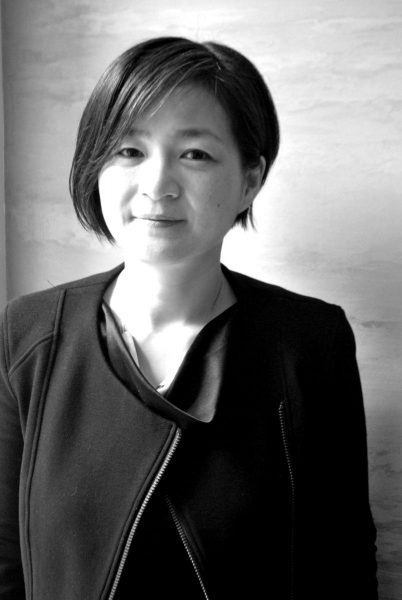 ABOUT DOOEUN CHOI
DooEun Choi is currently working on Quayola: Asymmetric Archaeology touring exhibition and BIAN (INTERNATIONAL DIGITAL ART BIENNIAL) 2020 in Montreal. Choi has recently worked as co-curator of Aurora Biennial 2018 in Dallas, art director of Da Vinci Creative 2015/2017, and chief curator of Art Center Nabi in Seoul. Since 2000, she has also curated numerous international media art exhibitions in Kyoto, Beijing, Madrid, Geneva, Enghien-les-Bains, Istanbul, Montreal, San Jose, New York, Linz and many other cities across Korea. Choi's previous projects include Han Youngsoo: Photographs of Seoul 1956–63 at ICP MANA (2017); Why Future Still Needs Us: AI and Humanity at Art Center Nabi, QUT Art Museum in Brisbane (2016–17); BIAN (INTERNATIONAL DIGITAL ART BIENNIAL), at Arsenal Montreal (2016); Mediacity Seoul 2012 Biennial, at Seoul Museum of Art; and ZERO1 Biennial 2012, at Zero1 Garage.
As a curator, Choi treats the space as a laboratory for experimenting with the types of experience and aesthetics that can emerge from combining and recombining scientific knowledge, artistic practices, and historical narratives.
ABOUT HER COLLECTION FOR ARTJAWS: "#BODY #morph"
« My collection is drawn from the list of artists whom I have been worked with and then hashtagged with #BODY and #morph to connect the artists' selected works. It focuses on creating alternative imaginaries for #BODY and #morph where they are uncannily explored by blurring the boundaries between real and virtual, material and immaterial, and visible and invisible through various forms of media arts including digital prints, animations, generative arts, kinetic sculptures, augmented reality art, robotic arts and bio arts. It also brings in a diverse group of artists from various cultural backgrounds that range from the first generation of media artists to new practices of the millennial generation to reassess our physical body and sensory perception to liberate ourselves into imagination. By bringing these artists together the collection rethinks the world we live in, questions our most fundamental assumptions about body and morph, and imagines the possibility of different values in the age of augmented life. » Dooeun Choi
The #BODY#morph collection counts already 65 artworks from 8 recognized international artists: Claudia Hart (USA), Exonemo (Japan), José Carlos Casado (Spain/USA), Kim Joon (Korea), Minha Yang (Korea), Sachiko Kodama (Japan), Tal Danino (USA), Teamvoid (Korea), Ujoo+Limheeyoung (Korea).
THE ARTISTS OF #BODY#morph