KLIO KRAJEWSKA
GUEST CURATOR: NEW MEDIA ART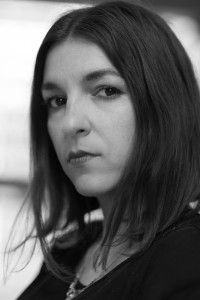 ABOUT KLIO KRAJEWSKA
Klio Krajewska is an indipendent curator. She regularly collaborates with WRO Media Art Biennale in Wroclaw, where she works for the WRO exhibitions and performance programme. She has been also curator of two projects in Cairo : "Recording Against Regimes" (2013) considering art in times of political transition, and "Keep It Real" (2014/15) focused on the relation between arts and crafts.
ABOUT HER COLLECTION FOR ARTJAWS  "RISING CLASSICS"
The artworks in this collection represent various trends in media arts: installations, kinetic sculptures, interactive and light pieces, digital images… Each one, in its own field, represents the culmination of contemporary esthetics, without overplaying the technology required to realize it. These pieces are one step away from becoming classics of their time, where contemplating a work of art is still possible.
THE ARTISTS OF "RISING CLASSICS"
THE ARTWORKS OF "RISING CLASSICS"