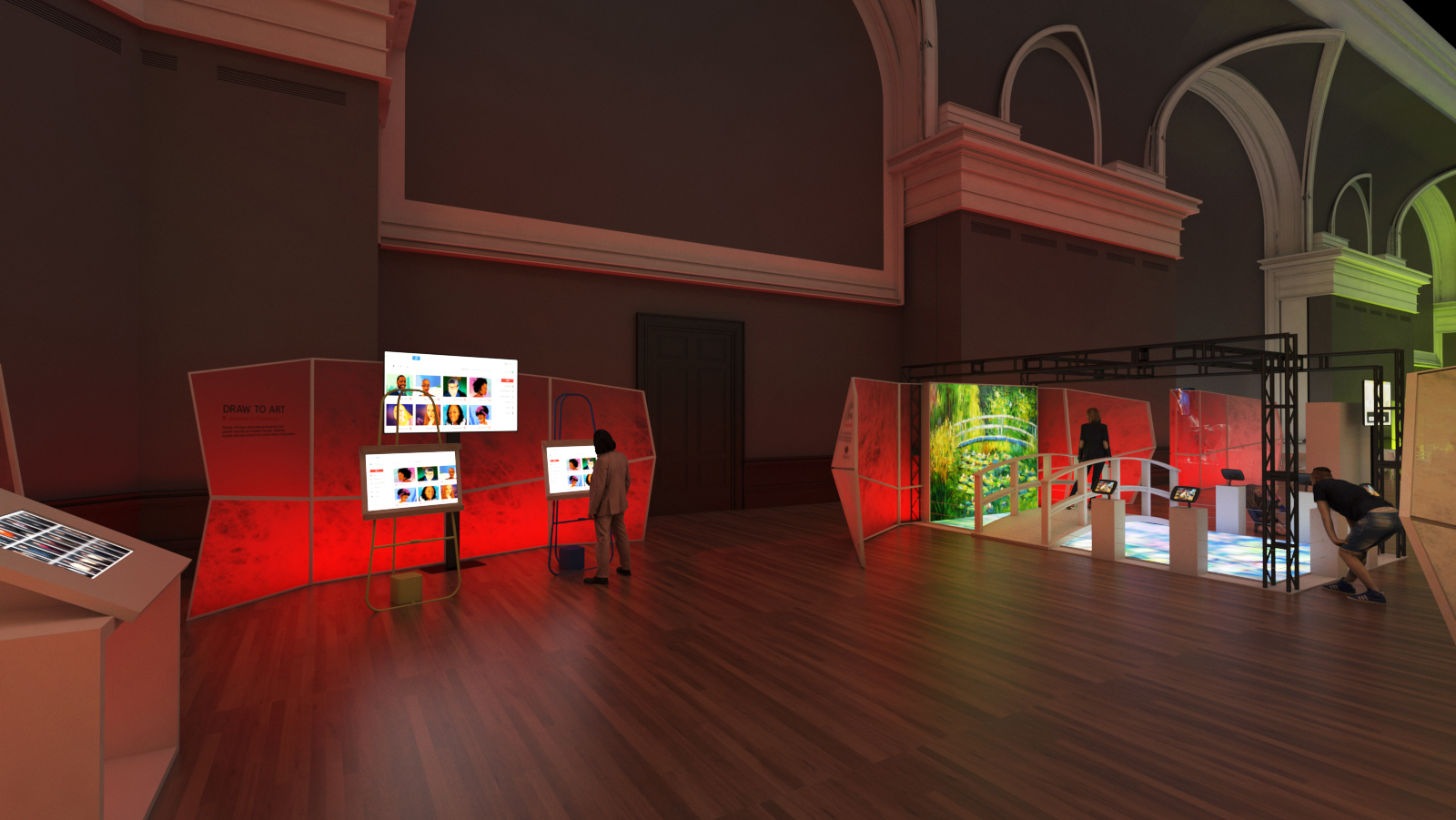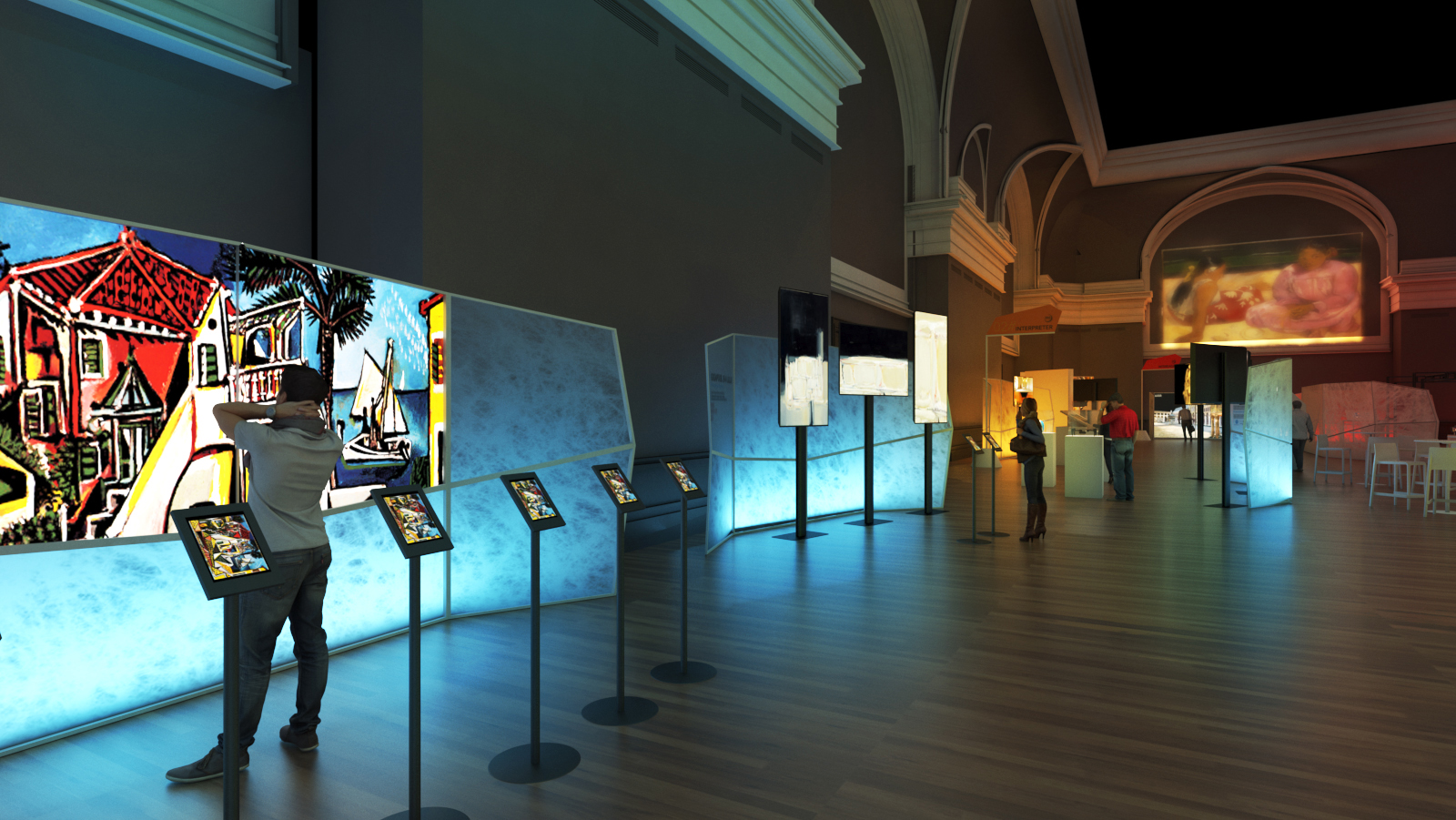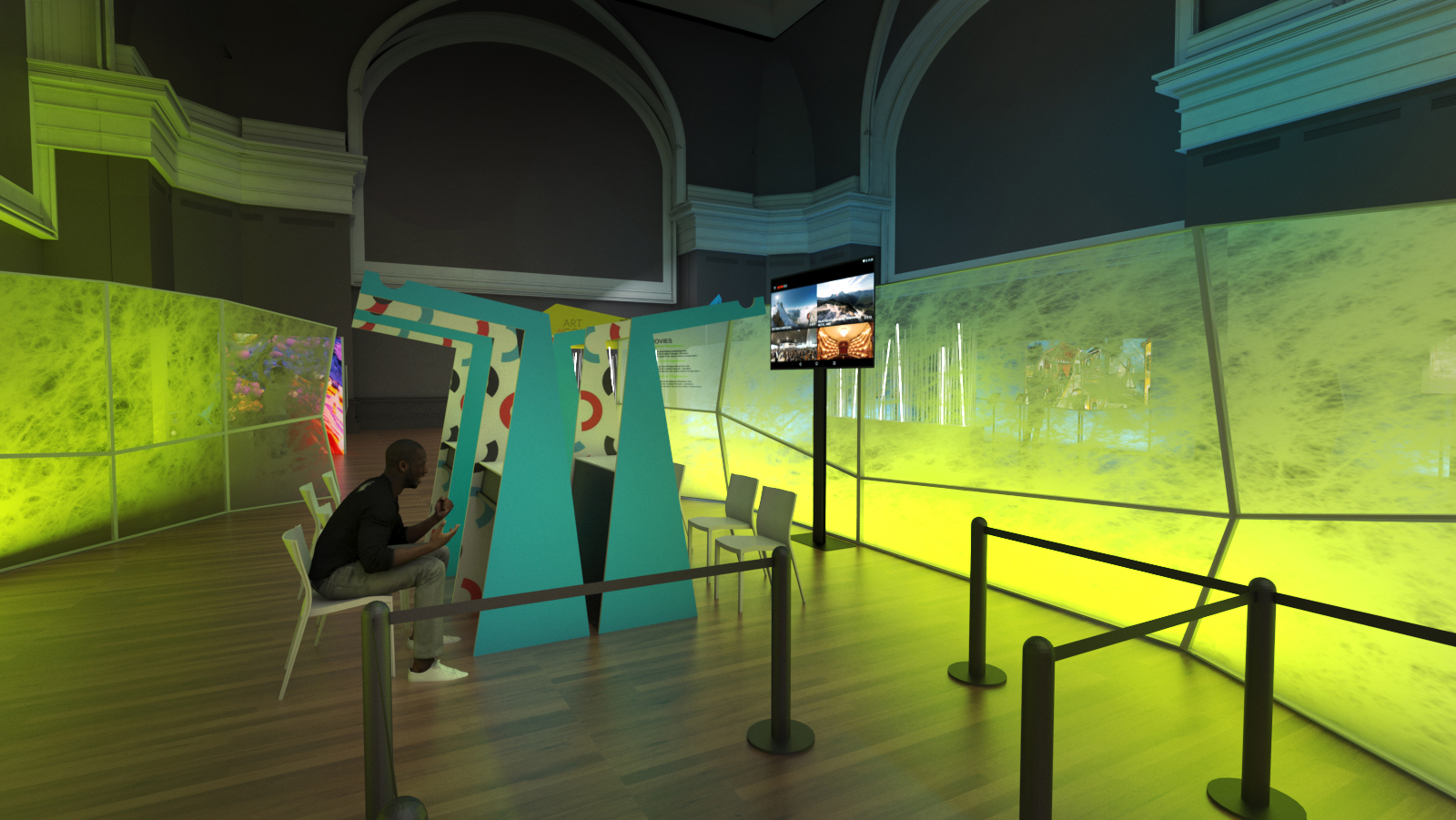 From July 7 to July 9 and for the first time in one place the Grand Palais unites innovating digital experiences produced recently by French cultural institutions, in partnership with start-ups and major actors in the digital world.
Virtual and augmented reality, immersive projections, 3D and ultra-high definition digitization, touch tablets, interactive screens and artificial intelligence are some of the technologies visitors can interact with to discover and experience a new way of accessing art.
The innovations on show revolve around 4 main themes: Looking, Understanding, Interacting and Imagining. There will also be an Agora to promote dialogue between the various actors of these developments, and in particular a space for start-ups, along with a giant screen that Regards will be projected onto, a visual journey through the masterpieces found in French museums, from the Rmn- Grand Palais photo collection.
Visitors will be able to participate in creating a collective ephemeral work of art inspired by Monet's artwork; around a 40-m digital pool, visitors will be able to play with a large-scale version of Monet's Water Lilies.
Open and free to all, this festive event is aimed at highlighting the different digital contributions to artistic education and broadening of audiences. It will also be an opportunity to promote cultural offers, in particular public ones, by presenting them from an innovation point of view. This presentation is aimed at a broad audience: families, children, culture and technology enthusiasts, but also those who curious to see the fun installations.
As the main partner of this event Google Arts & Culture has created, in partnership with the museums, unprecedented digital and immersive experiences to make art and monuments available to everyone. The latest technology and experiences will be presented throughout the visitor's circuit.
More information here
Cover: Simulation view 1 from the Salon d'Honneur Art#Connexion – Grand Palais – 2018 © Passage Piéton
Image 1: Simulation view 2 from the Salon d'Honneur Art#Connexion – Grand Palais – 2018 © Passage Piéton
Image 2: Simulation view 6 from the Salon d'Honneur Art#Connexion – Grand Palais – 2018 © Passage Piéton
Image 3: Simulation view 9 from the Salon d'Honneur Art#Connexion – Grand Palais – 2018 © Passage Piéton