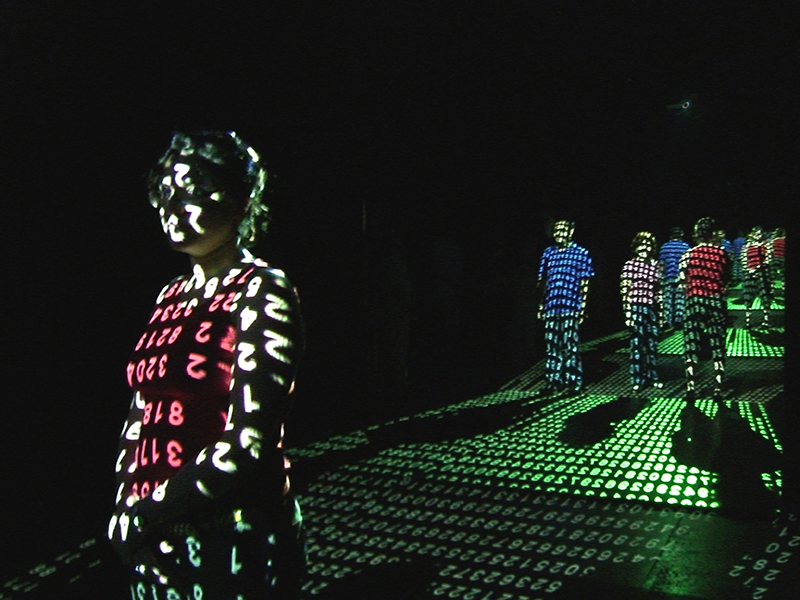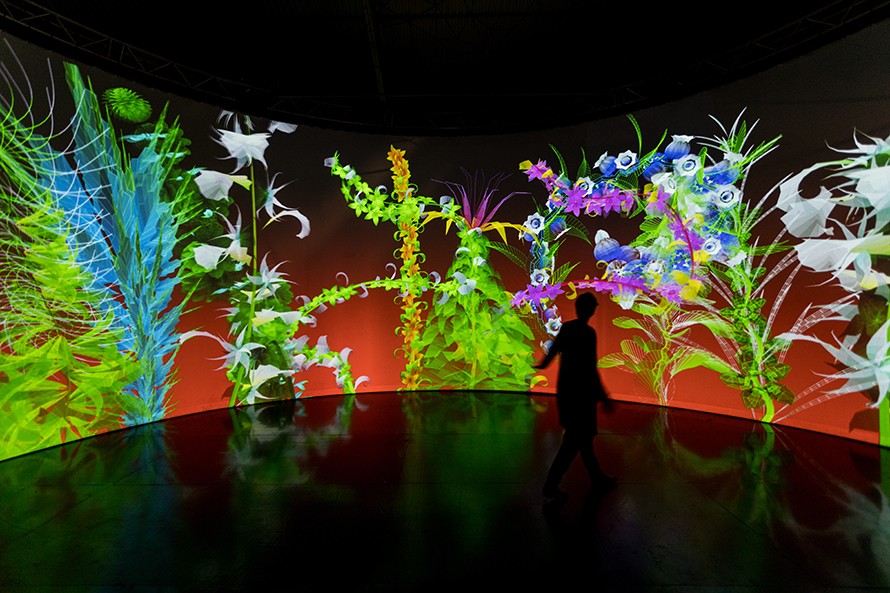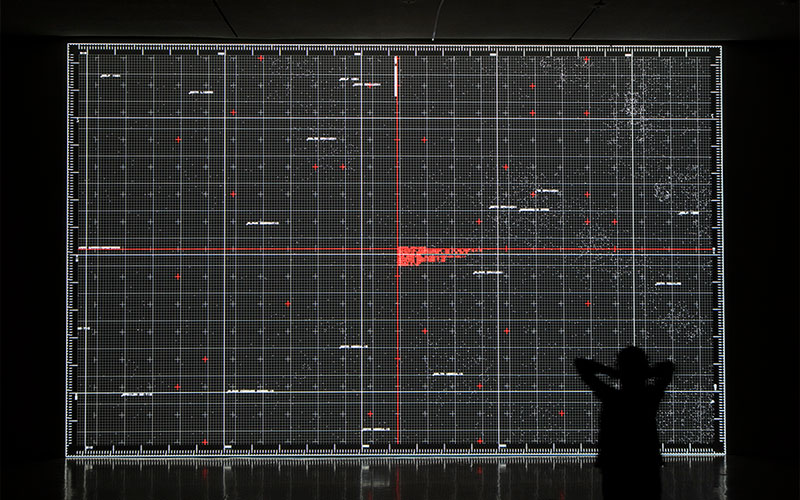 From April 5 to July 9, 2018, the Grand Palais invites audiences to experience works created by artists with the aid of ever more intelligent robots through « Artists & Robots ». Pascal Dombis, Miguel Chevalier, Pascal Haudressy and ORLAN will present recent and emblematic artworks. 
Around thirty works offer us a glimpse into an immersive and interactive virtual world, a tangible experience of augmented reality, of space and time overturned. In an increasingly mechanized society, artists are taking a growing interest in robots, as artificial intelligence is now transforming human existence, affecting the very nature of the artwork itself: its production, exhibition, distribution, conservation and reception.
They have substantial experience with such matters: as far back as the prehistoric caves, artists have long known how to work with their technical environment. Their work takes on more astonishing dimensions with the use of increasingly powerful software that offers even greater autonomy to artworks, an infinite capacity to work with shapes and interactivity that can constantly modify the artistic gesture. The contemporary works are presented alongside a few visionary icons (Tinguely, Schöffer, Molnar, Mohr and Xenakis) and give us a good idea of the questions artists are asking, which mirror our own: What is an artist? What is an artwork? What can a robot achieve that an artist cannot? If it has artificial intelligence, does a robot have imagination? Who decides: the artist, the engineer, the spectator, all of us? Can we talk about a collective artwork?
Immersive works, paintings, sculptures, mobiles, cinema, design, and music: all the creations presented in this exhibition arise from artists working with robotic programs invented and provided for the purpose of art. The software programs employed are not only intelligent but also generate new shapes and figures that allow to see and give pause for thought.
Artists: Jean Tinguely, Nam June Paik, Nicolas Schöffer, Leonel Moura, Patrick Tresset, So Kanno et Takahiro Yamaguchi, J. Lee Thompson, Arcangelo Sassolino, Manfred Mohr, Vera Molnar, Iannis Xenakis, Demian Conrad, Raquel Kogan, Ryoji Ikeda, Pascal Dombis, Elias Crespin, Jacopo Baboni Schilingi, Edmond Couchot et Michel Bret, Miguel Chevalier, Joan Fontcuberta, Michael Hansmeyer et Peter Kogler, Christa Sommerer et Laurent Mignonneau, Catherine Ikam et Louis Fléri, Stelarc, Nicolas Darrot, Fabien Giraud et Raphaël Siboni, Koji Fukada, Oscar Sharp, Daft Punk, Pascal Haudressy, Memo Akten, ORLAN, Takashi Murakami.
More information here
1/ Raquel Kogan, Reflexão #2, 2005 © Raquel Kogan / Photo Nicolas Gaudelet.
2/ Miguel Chevalier, Extra-Natural, 2018 © Miguel Chevalier / ADAGP, Paris 2018 / Photo Nicolas Gaudelet.
3/ Ryoji Ikeda, Data.tron [WUXGA version], 2011 © Ryoji Ikeda / Photo Leon Dario Pelaez.