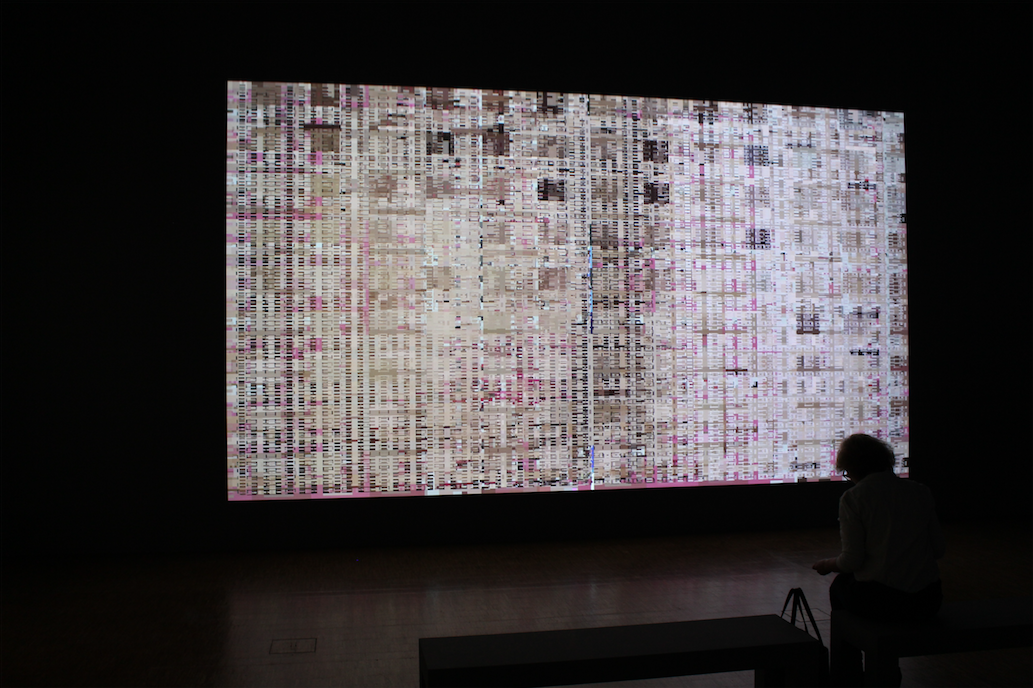 Exposition "Coder le monde" – Casey Reas, Centre Pompidou © A. Grazia pour ArtJaws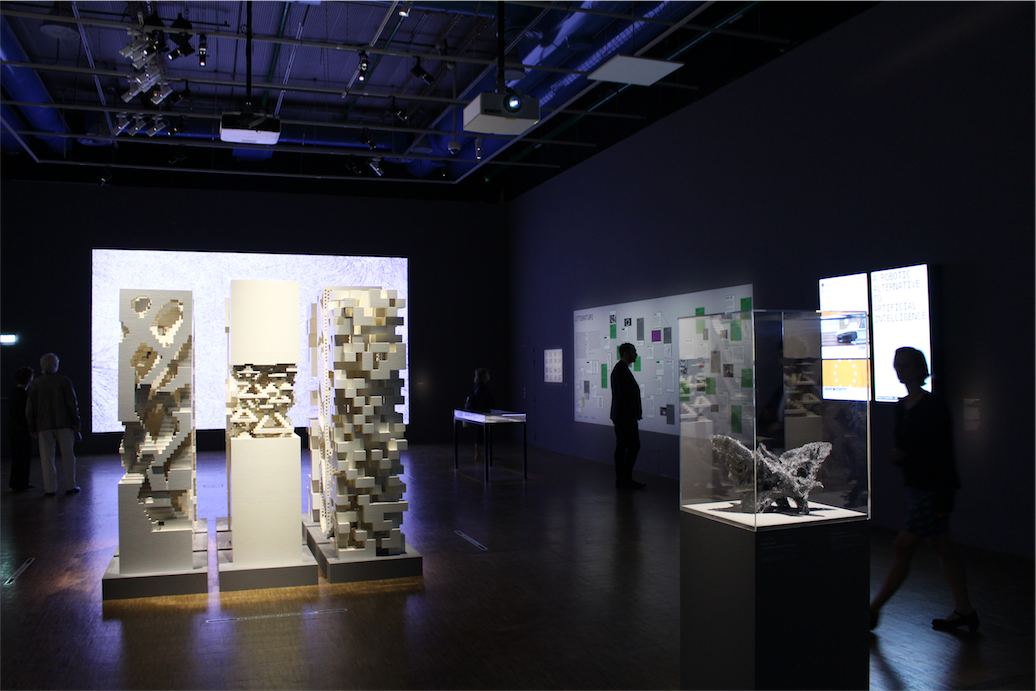 Exposition "Coder le monde", Centre Pompidou © A. Grazia for ArtJaws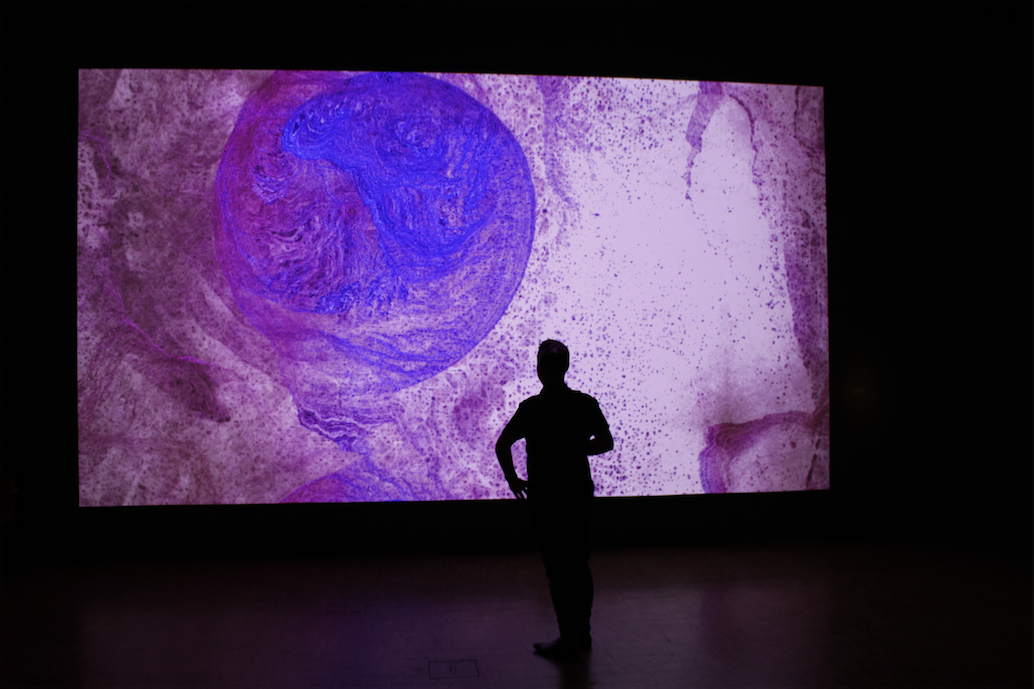 Exposition "Coder le monde" – Centre Pompidou © A. Grazia pour ArtJaws
From June 15 to August 27, 2018, the new edition of Mutations/Creations and the Centre Pompidou present the exhibition "Coder le Monde" which question the links between arts, science, engineering and innovation. It brings together artists, engineers, scientists and entrepreneurs, all the protagonists of the "sensible" and the "intelligible", who inflect and transgress our present.
Coder le monde offers an inventory of contemporary digital creation in various disciplines. The exhibition is based on six timelines (The History of Code, The Algorists, Music and Code, Digital Literatures, Digital Forms in Architecture and Design, The Body and Code). In the course of these detailed chronologies, there emerge many correspondences between the creative logics in various fields, offering an overall view of what amounts to a digital culture, essential to an understanding of a contemporary world in which artists and designers are recovering their place as inventors and influencers in the face of the abstraction of a technological universe.
The exhibition also documents another visual universe linked to digital formalisation, the world constituted of pixels and also of (three-dimensional) voxels that one finds both in such anticipatory endeavours as François Morellet's Random Distribution of 40,000 Squares Using the Odd and Even Numbers of a Telephone Directory and in the recent works of Farah Atassi, Mishka Henner and Philippe Schaerer. These pixels and voxels are also the source of critical reflection in the radical modernism that nourishes the work of MVRDV, Troika, Olga Kisseleva and others. It thus offers an immersion in this physical domain of pixels, voxels and maxels that scrambles every sense of planar or volumetric scale in its reorganization of forms, from the infinitely small to the infinitely great. The formalization represented by the digital grids and the pixellisation that we all know present themselves as a vast field of research and visual expression.
Coder le monde puts the spotlight on designers working in all these fields. In an immersive space with its multiplicity of screens, the digital world is reflected in the creations of Driessens & Verstappen, Peter Campus, Casey Reas (inventor of the Processing programming language) and Charles Sandison. New digital design processes have emerged, such as Andrew Witt and Tobias Nolte's Mine the Scrap and Roland Snooks's Nine Elms Bridge, in which "multi-agent" or "agent body" algorithms encode geometries and topologies through complex functions and variables to create new kinds of structures.
Farah Atassi, Francis Bitonti, Jeanne Beaman, Daghan Cam, Peter Campus, Analivia Cordeiro, Merce Cunningham, Compagnie Adrien M & Claire B, Driessens & Verstappen, EZCT Architecture & Design Research, William Forsythe, Daniele Ghisi, Pierre Godard, Mishka Henner, Christian Kerez, Olga Kisseleva, Daniel Koehler, Ryoichi Kurokawa, Andy Lomas, Girogia Lupi, Nicolas Maigret, Jean Claude Marquette, François Morellet, MVRDV, Casey Reas, Liz Santoro, Maria Roszkowska et bien d'autres.