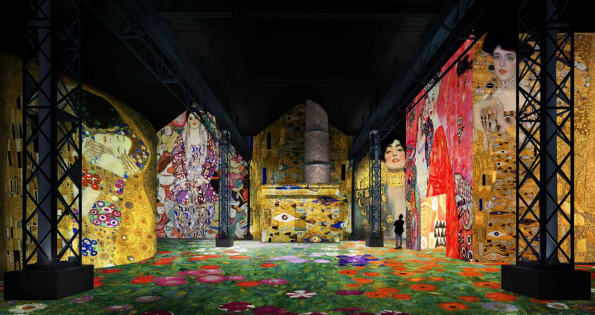 Simulation Gustav Klimt – Atelier des Lumières © Culturespaces / Nuit de Chine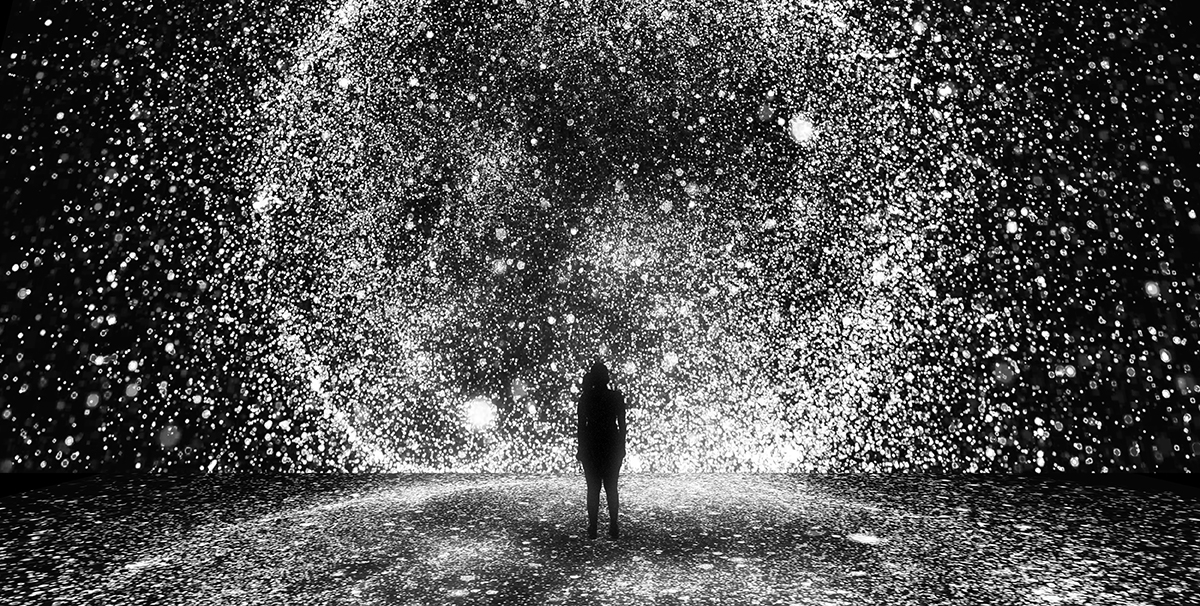 Ouchhh - "Poetic_AI" © Ouchhh
Since it's inauguration last week and until November 11, 2018, L'Atelier des Lumières, the first center dedicated to digital art in Paris, presents for its opening three monumental immersive exhibitions around major figures of the art history and artificial intelligence with the digital installation "POETIC_ AI" by the digital creation studio OUCHHH.
Located between Bastille and Nation, in a former foundry in Paris's eleventh arrondissement, the Atelier des Lumières will hold monumental immersive exhibitions. Using 140 video projectors and a spatialized sound system, the highly unique multimedia equipment can cover a total surface area of 3,300 m2, extending from the floors to the ceilings and over walls up to ten meters high.
In "La Halle", a continuous cycle of immersive digital exhibitions is projected, alternating between a long programme with Gustav Klimt and Egon Schiele, devoted to the great figures in the history of art, and a short with Friedensreich Hundertwasser, more contemporary programme.
In 'The Studio', the visitors will discover the work of experienced or emerging artists. As an area devoted to contemporary art, it will give carte blanche to digital artists who are capable of creating unique visual worlds. Designed to be a real oneiric experience, the « POETIC – AI » digital installation uses Artificial Intelligence in the visual creation process: the forms, light, and movement are generated by an algorithm that creates a unique and contemplative digital work. Their approach to Artificial Intelligence provokes reflection about contemporary artistic works.
Perfectly adapted to the venues in which they are held, the monumental exhibitions are based on the virtualization and very high-resolution projection of works of art on immense surfaces. When the first musical note is heard, technology gives way to aesthetic emotion, in a poetic scenario. Completely immersed in the images and music, the visitor is taken on a sensorial journey that sheds new light on the major artists in the history of art.
More information here