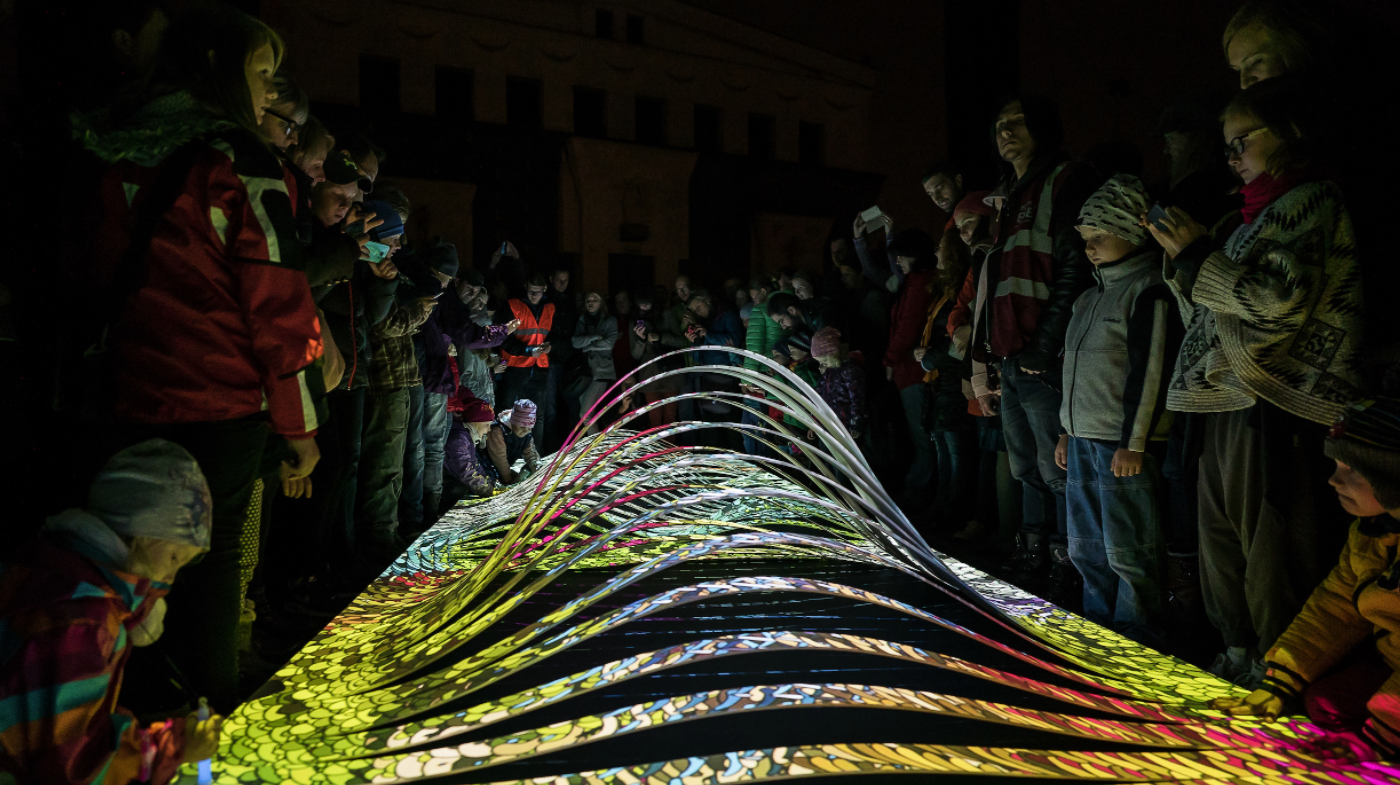 Teemu Määttänen - Noisescape V2 © Jan Tichy for Signal Festival 2016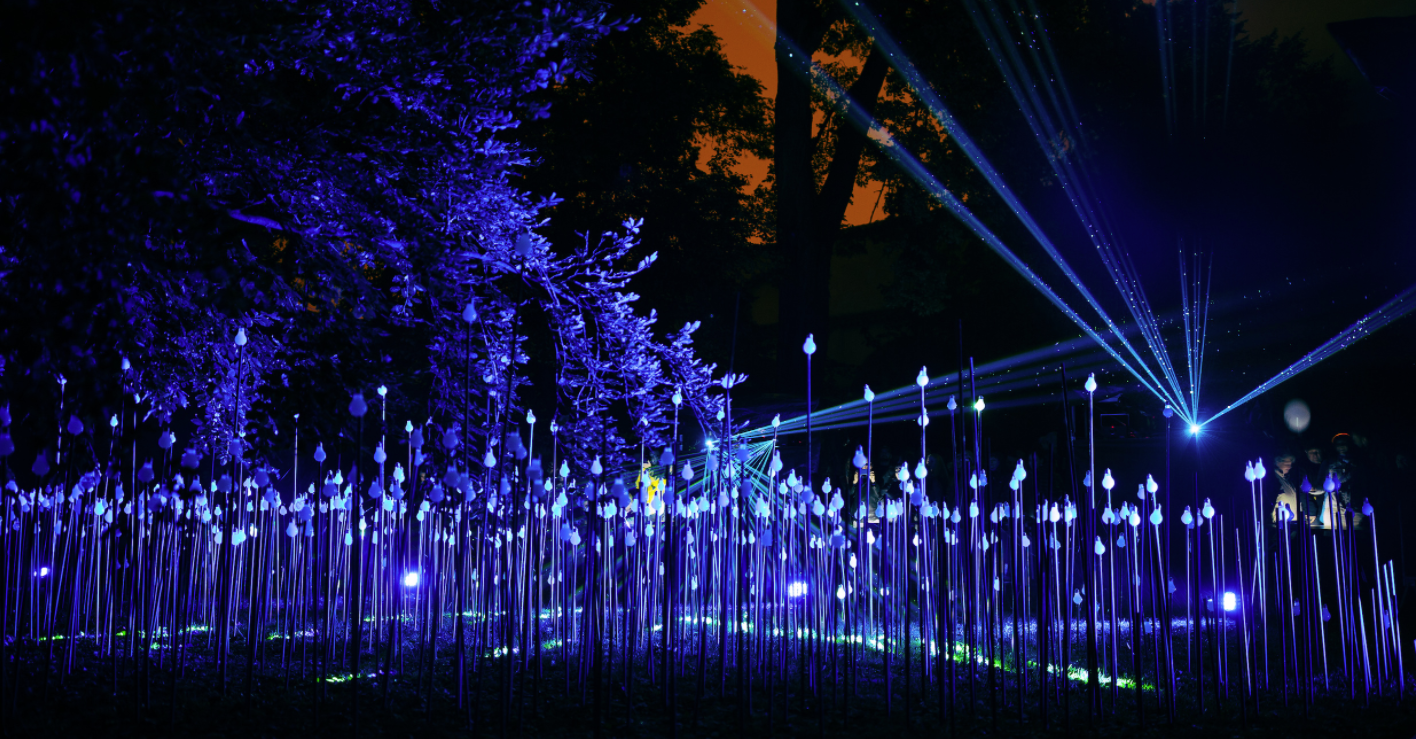 Maotik - Light Sowers © Dusan Vondra for Signal Festival 2016
Daniel Rossa - Point Line Surface Solid © A.Dobrovodsky for Signal Festival 2016
From 12 to 15 October, the Signal Festival will illuminate the streets of Prague in the Czech Republic. Visitors to the festival will interact with twenty installations by Czech and foreign authors such as Ryoichi Kurokawa, Playmodes, Robyn Moody or Pavel Mrkus.
Festival connects in an extraordinary way visually attractive works with demanding installations of international quality. By encouraging the creation of new artworks, SIGNAL is considered as an international platform connecting art, urban traffic, and new technologies.
"The basic idea of the SIGNAL festival is the discovery of the city through art. Art installations, i.e. video mapping, site-specific or static light objects, shall guide the visitors through the streets of Prague and show them its quiet places and known as well as unknown places from a different angle and in different light». Martin Pošta, Director of the Signal Festival"
The SIGNAL festival will celebrate the fifth birthday in October and prepares within its small jubilee for its visitors several important news and changes. For the first time since the launch of the festival, installations will be for the first time arranged along two official routes: Downtown and Vinohrady routes. During the Signal festival, in connection with digital creation, visitors will also be able to take part in a great number of accompanying activities such as music concerts, theatre performances, and workshops.
This year, artists participated in a call for projects open to the public. The program department of the festival chose from its progressive and original works of promising artists coming from the Czech Republic or those long-living at the territory of the Czech Republic. The Australian artist Kit Webster will present his last installation "Axiom" oscillating somewhere in between the art of sculpture and digital art. The basis for this impressive structure created by Kit Webster is more than 700,000 LED lights. It consists of three symmetrically half-built gates which at the same time serve as a projection screen for a series of animations. By using minimalist video sequences, Webster creates uncertainty among viewers as to what they are looking at – what really stands in front of them.
Ryoichi Kurokawa is a well-known artist from exhibitions and festivals by visitors of Tate Modern, Venice Biennale, Palais de Tokyo in Paris or Transmediale in Berlin. He will present his artwork "Constrained Surface" at Signal Festival. The Constrained Surface installation focuses on the topic of the so-called synaesthesia. Ryoichi Kurokawa transfers this topic into the world of technology and art and creates the environment in which individual sensory experiences are so close to each other that the emitted sound cannot be described without using other senses.
More information here