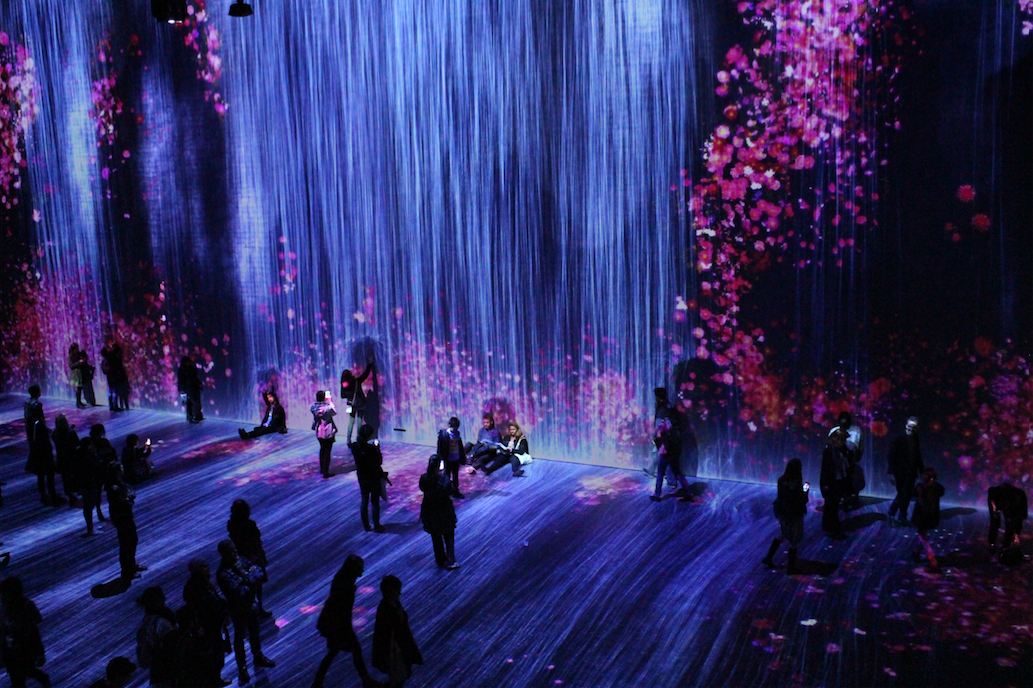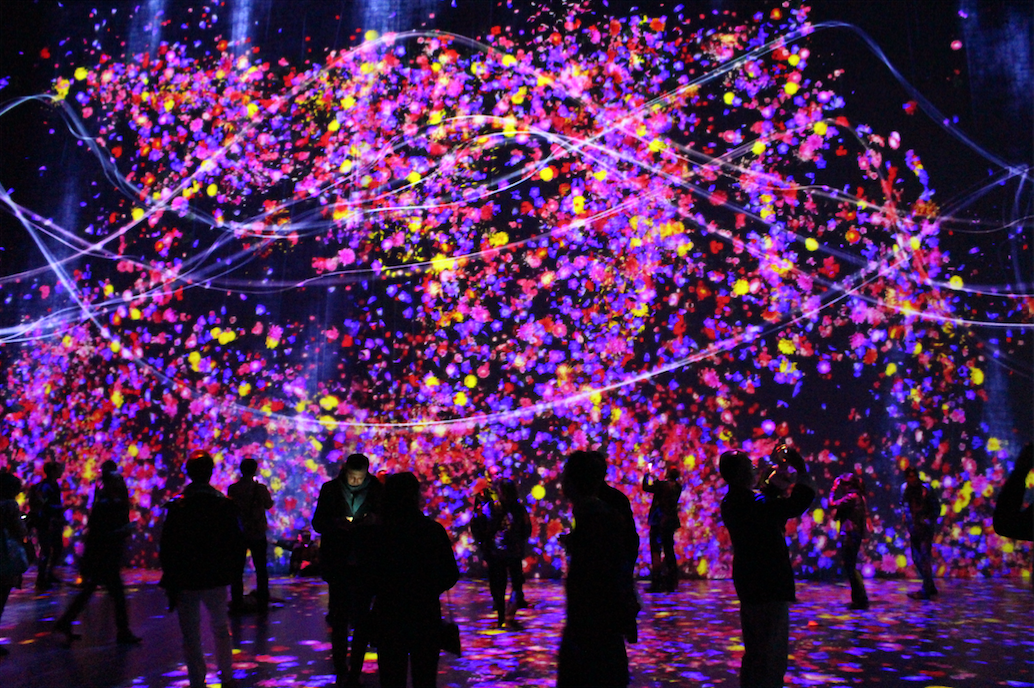 From May 15th until September 9th, 2018, the teamLab crew from Japan is presenting the exhibition "teamLab: Beyond the limits » at the Grande Halle de la Villette in Paris and offers to the public an artistic project that has been rolled out at 360 °.
Created in 2001, teamLab defines itself as an artistic collective, an interdisciplinary group of "ultratechnologists" whose collaborative practice endeavors to navigate at the confluence of art, science, technology, design, and nature.
The collective – composed of artists, programmers, engineers, 3D animators, mathematicians and architects – pushes the boundaries of exhibition and leisure and invites young and old to experience something new: interact with monumental digital artworks. teamLab offers five large format and immersive installations that appeal to the senses of visitors … but also to their imagination!
At the frontiers of art, science and technology, each of them is a journey in itself; playful, poetic and hypnotic; which transports the visitor to an enchanted and colorful world where everything becomes possible. Dreamlike landscapes, fantasized fauna and flora and natural elements redefined in the great tradition of Japan; the different scenes evolve here according to the movements of the visitors, who become the actors of their own experience. The flowers open and disperse at their touch, they interact with the flow of water, butterflies, crocodiles, birds or odd characters.
More information here
1/ Exhibition "teamLab : Au-delà des limites" – Universe of Water Particles, Transcending Boundaries © A. Grazia for ArtJaws
2/ Exhibition "teamLab : Au-delà des limites" – Universe of Water Particles, Transcending Boundaries © A. Grazia for ArtJaws