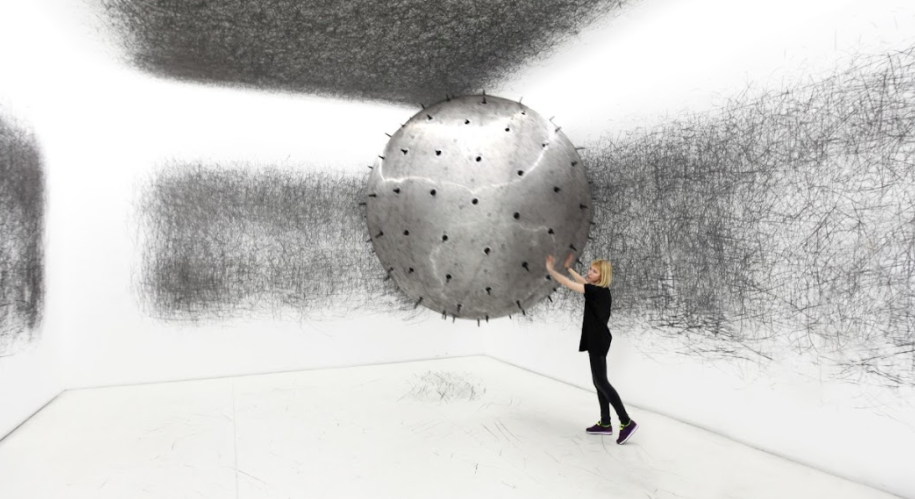 Karina Smigla-Bobinski - "ADA" ©Karine Smigla Bobinski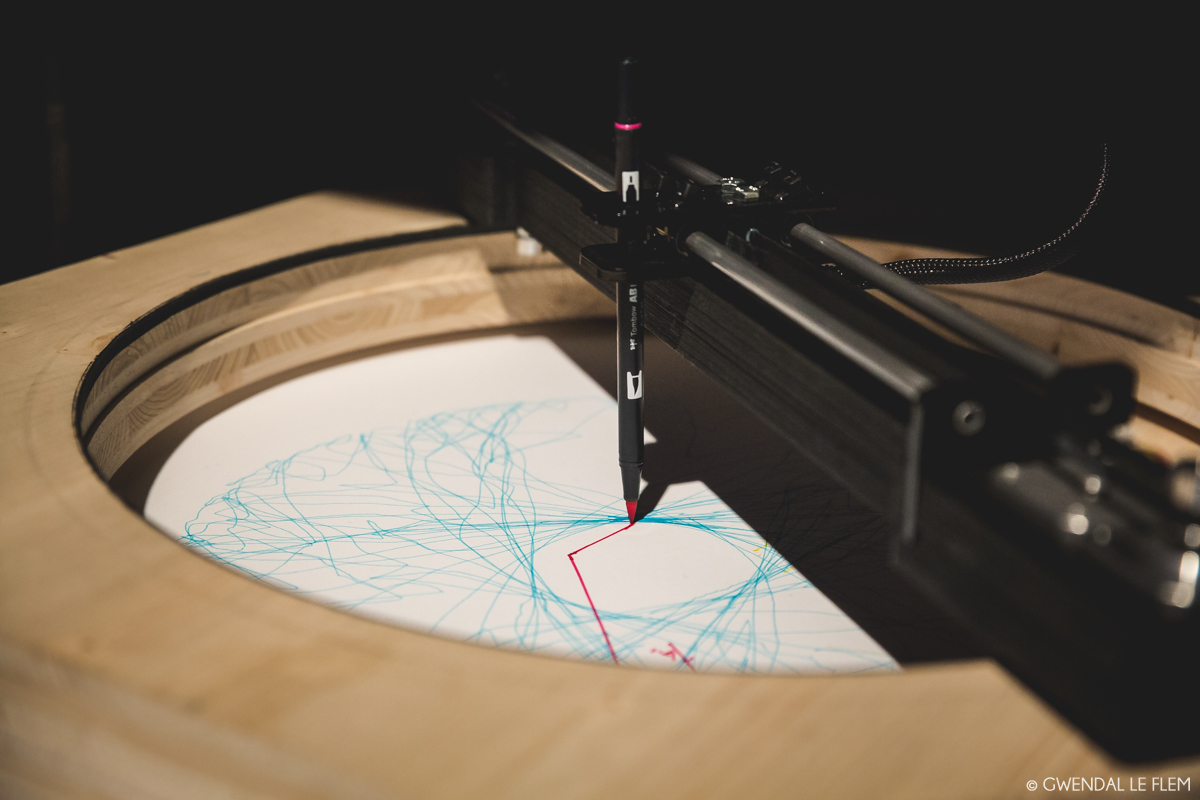 Baptiste La Barbe & Romain Coulon - "Spirodraw" ©Gwendal Le Flem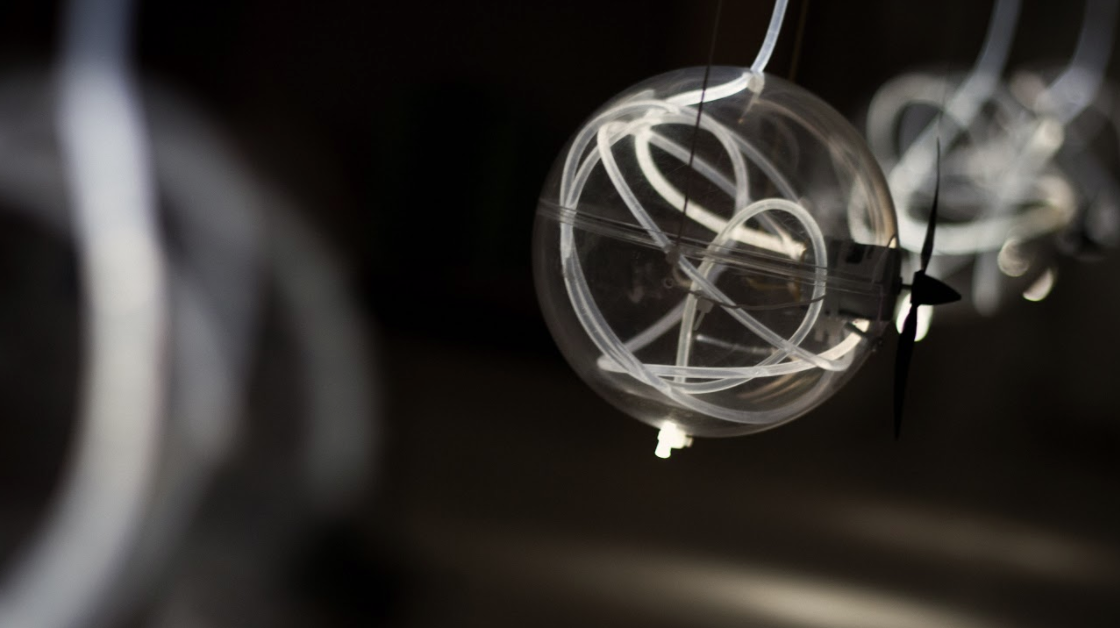 Yiannis Kranidiotis - "Pentatono" ©DR
From October 10 to 15 2017, the Festival Maintenant invests 20 venues of Rennes Metropole to present its vision of contemporary artistic creativity and its laboratory of experiments in visual arts, music, and new technologies. ArtJaws is happy to announce its partnership with the Festival Maintenant which will explore the limits of digital arts combining research and experimentation.
Since its creation, several years ago, the Electroni[k] non-profit organization promotes the digital creation in its broadest spectrum to the entire metropole of Rennes. The Festival Maintenant combines exhibitions, conferences, concerts, performances, and workshops.
In the heart of the Théâtre du Vieux Saint-Etienne, Maintenant festival will organize a series of exhibitions including the monumental work "ADA" by Karina Smigla-Bobinski (DE-PL). "ADA" is a bubble filled up with helium, floating freely in room, a transparent, membrane-like globe, spiked with charcoals that leave marks on the walls, ceilings, and floors.
It will also be possible to discover the monumental and participatory fresco by the collective IDLV (FR). "Comme un dessein" is a participative piece created by the group native from Rennes. Using a monumental tracer and a simple interface, everyone can propose an image that fits into the fresco and composes a collective and utopian artwork. Yiannis Kranidiotis (GR) will present his installation "Pentatono", as a delicate choreography of five luminous pendulums between sound and light. In the audiovisual performance "Entropia", the musician and visual artist Eric Raynaud mixes different layers of visual and sound matter in an attempt to find a balance within chaos as a metaphor for a world that search a way of sustainable development. By combining architecture, spatial sound and 360° video projection, "Entropia" is a total immersive performance mobilizing all the senses, which form is as ambitious as the subject matter itself.
Dedicated to contemporary digital creativity as well as electronic experiments and inventive machinery, "Experiences" is an open space at Maintenant Festival, a laboratory of artistic innovations favorable to the discovery of experimental forms. In this program, the Canadian artist Myriam Bleau will return two years after her last appearance at the Festival Maintenant with her creation "Autopsy.glass", an audiovisual performance exploring the potential of sound and visual of the wine glass. Through live manipulation, sometimes delicate, sometimes violent, the performer composes a musical and luminous scene made up of resonances and debris, catalyzing this particular tension.
More information here