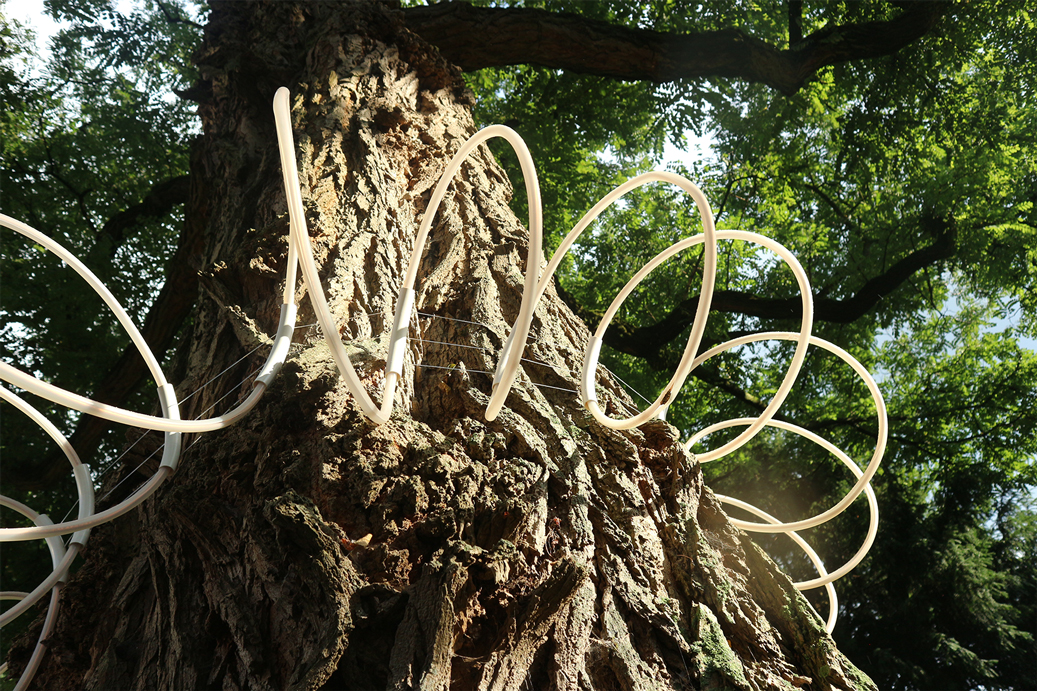 Until November 4, 2018, the Victoria and Albert Museum (V&A) in London explores the power of design in shaping the world of tomorrow in its major spring exhibition. From portraits of Chelsea Manning generated by her DNA, objects printed by the world's first zero gravity printer to a global seed bank to prevent loss of plant species in the event of a crisis, « The Future Starts Here » brings together ground-breaking technologies and designs currently in development in studios and laboratories around the world.
Drawing upon international research, and working closely with a range of companies, universities, practitioners and advisors, the V&A seeks to represent this new picture of an advancing future with more than 100 objects, many of which have never been on public display. « The Future Starts Here » explores the impact these objects may have on the body, the home, politics, cities, and the planet. Visitors will be guided by a series of ethical and speculative questions to connect the subject matter to the choices that everyone has in their everyday lives.
Many designers are developing solutions and interventions in response to increasing strain on the earth's resources. Projects like Tomás Saraceno's Aerocene Explorer, a solar-powered, balloon-like sculpture which uses open-source techniques to collect atmospheric data will consider whether damage to the planet can be undone through design. Alongside this will be Jalila Essaidi's Living Network project, which imagines a future of the internet as a world wide web of trees, allowing communication over great distances. Also, one the highlight of the exhibition will be the public display of Facebook's Aquila aircraft, part of a solar-powered high-altitude platform station (HAPS) system which is in early development as part of Facebook's efforts to bring affordable connectivity to unconnected regions around the world.
From smart appliances to satellites, artificial intelligence to internet culture, this will be the first opportunity to not only see projects of major corporations, but to understand them alongside alternative futures presented by smaller institutions and independent designers.
More information here
Cover: Tomás Saraceno, Aerocene, launches at White Sands Natural Park, 2015. Courtesy of the artist; Pinksummer contemporary art, Genoa; Tanya Bonakdar, New York; Anderson's Contemporary, Copenhagen, Esther Schipper, Berlin.
1/ Living Network, dummy antenna around fake tree, Jalila Essaidi (c) BioArt Laboratories
2/ Masdar City, the world's first carbon-neutral, zero-waste city, Foster + Partners. Photography by Etienne Malapert, 2014 © Etienne Malapert, The city of Possibilities, Ecal