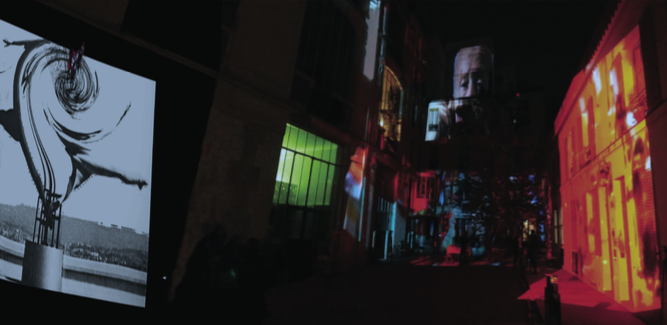 On September 9, 2017, the Villa des Arts welcomes the 105th anniversary of Nicolas Schöffer. The time of an evening, this symbolic place turning from laboratory experimentation to the rhythm of the works of the French cybernetic artist.
After "Mission: Schöffer 100-001" in September 2013, Cyril Vachez returns to celebrate Nicolas Schöffer in the garden of the Villa des Arts. Thanks to the interactivity developed by this cybernetic artist, the public will perform black holes, collisions of galaxies, cosmological background in analogy with the giants of art, Renoir, Sonia Delaunay, Cézanne, Schöffer, transforming them at will an art-science-technology show where monumental projections and anamorphoses will swirl.
And the visitors will have the privilege of finding CYSP 1., the "Robot danseur" (1956), in Workshop 5, finally restored after 10 years of absence by the workshops Laumonier.
More information here
September 9th 2017  at 9pm.
Villa des Arts
15 Rue Hégésippe Moreau
75018 Paris