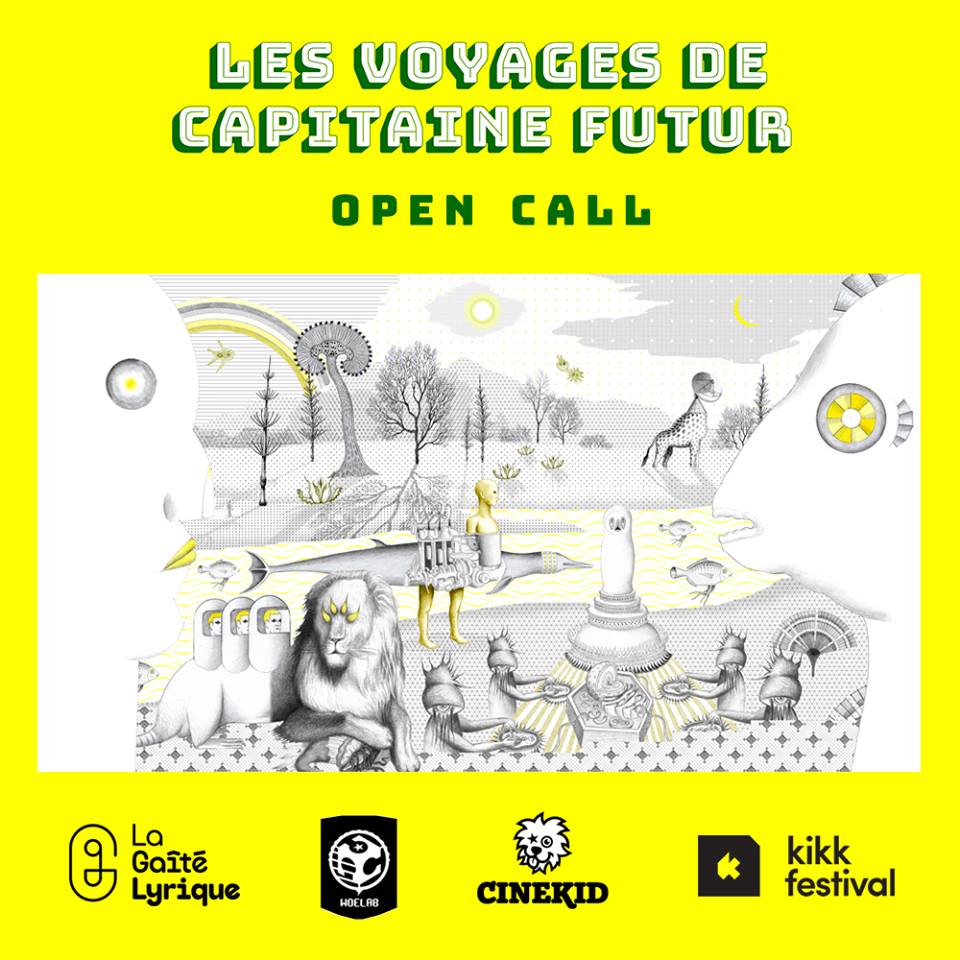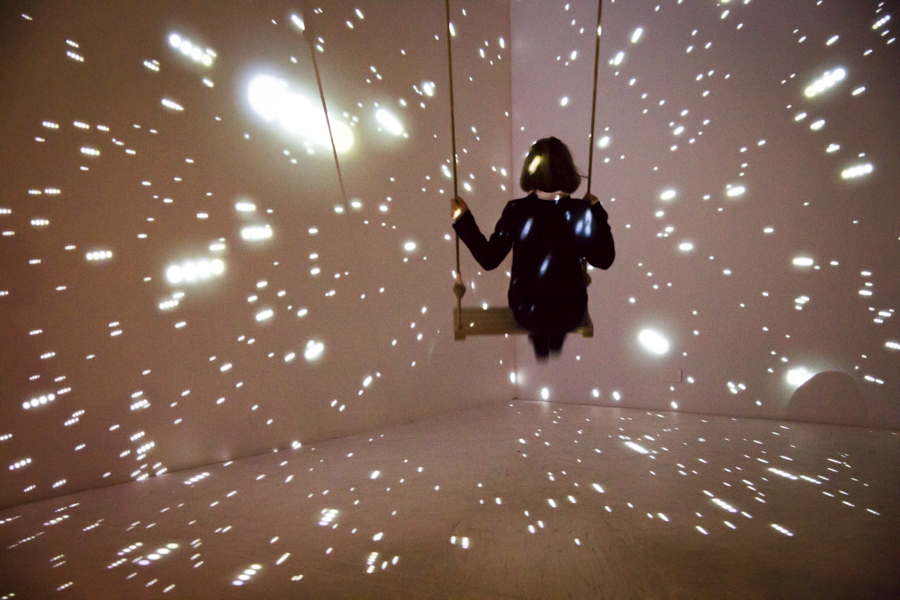 Starfield - Cyril Diagne - La Gaîté Lyrique 2015 - © Vinciane Verguethen
Cinekid, la Gaîté Lyrique, KIKK and WoeLab are issuing an open call for proposals for the creation of three media artworks as part of "Les Voyages de Capitaine futur", a European cooperation project supported by Creative Europe. Until September 6, artists can propose a work related to the theme "Supernatural: stories of worlds to come".
The march of technology continues to blur the lines between artistic disciplines. New interactive, tactile and aesthetic possibilities are emerging. Grouped under the umbrella term 'media art', these forms are expanding the definition of art to include practices that combine and transform prototypes, relationships, processes and resources. Les Voyages de Capitaine futur explores artistic languages and creative processes that have emerged from the media and from the digital world. Digital technology is not only a technological tool; it is also a path to emotions, collective narratives, and knowledge.
Three proposals selected from the entries will be produced and exhibited at several international events, venues and festivals in 2018 and 2019 to a family audience. The call for proposals is open to all artistic forms and practices that use, subvert, investigate and experiment with media in a critical, creative and sensory way, including the fields of artificial intelligence, art & science, robotics, bioart, biohacking, machine learning, smart objects, up/recycling, interactive design and speculative design.
The theme invites artists to offer their perspective on the technological, dematerialized, complex environments and ubiquitous machines that have become natural elements in our lives. A host of singular species coexists in this new world: virtual animals, mutant plants, electronic viruses, insatiable computers, memory rocks, tentacular networks, autodidact algorithms, domestic robots, cybernetic forests and more.
The three co-commissioned projects will tour the partner's venues and events:
The Capitaine futur and the Super-nature collective's exhibition, held at La Gaîté Lyrique in Paris, France, from April to July 2018.
The Cinekid Film, Television and Digital Media Festival in Amsterdam, Netherlands, as part of the ten-day MediaLab exhibition in October 2018.
Little.KIKK, an event held in conjunction with the KIKK Festival in Namur, Belgium, for seven days in November 2018.
One of the three projects will be exhibited at WoeLab in Lomé, Togo, in late 2018 / early 2019.
More information here
Credits cover picture: Jospeph Callioni, Les Voyages de Capitaine Futur