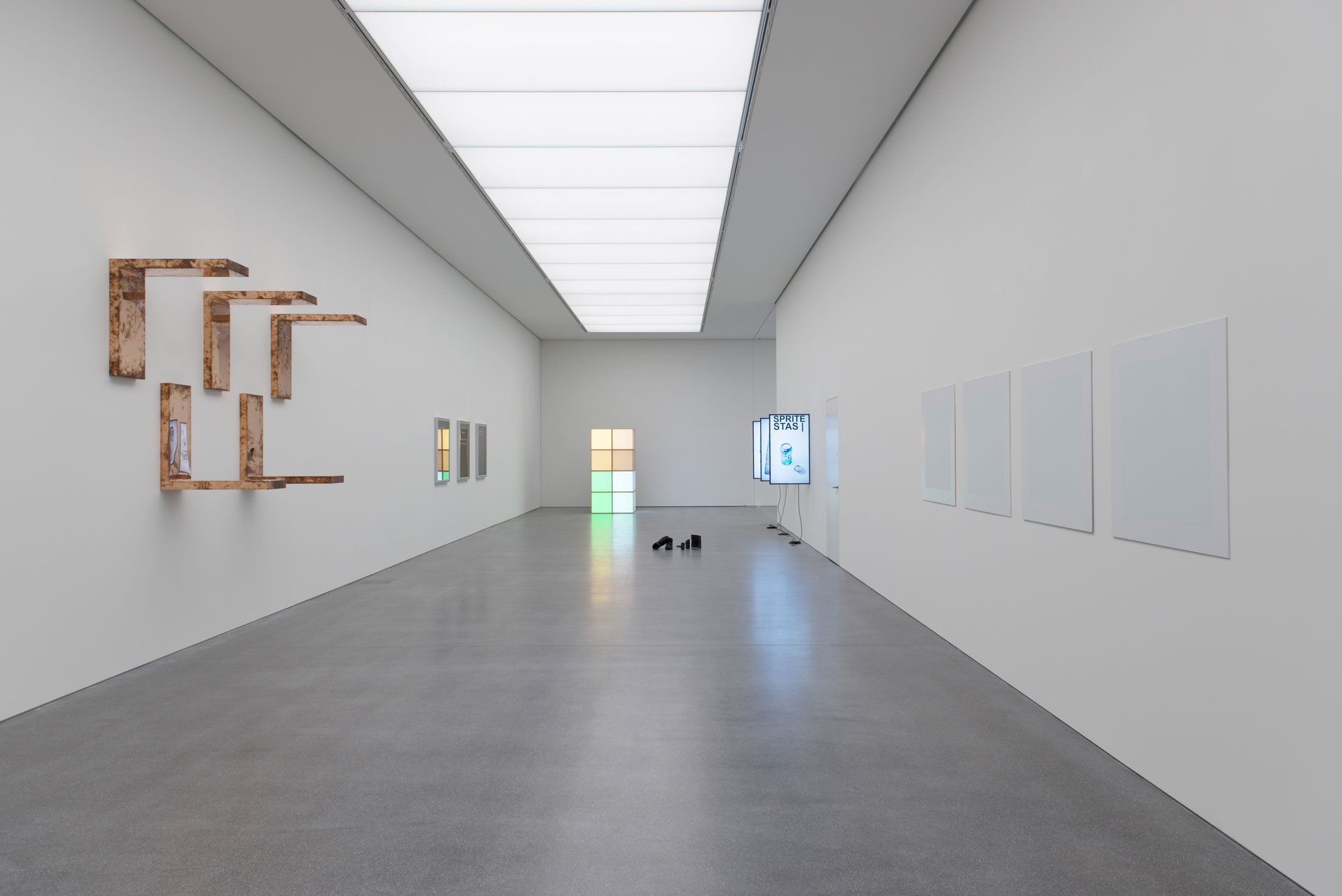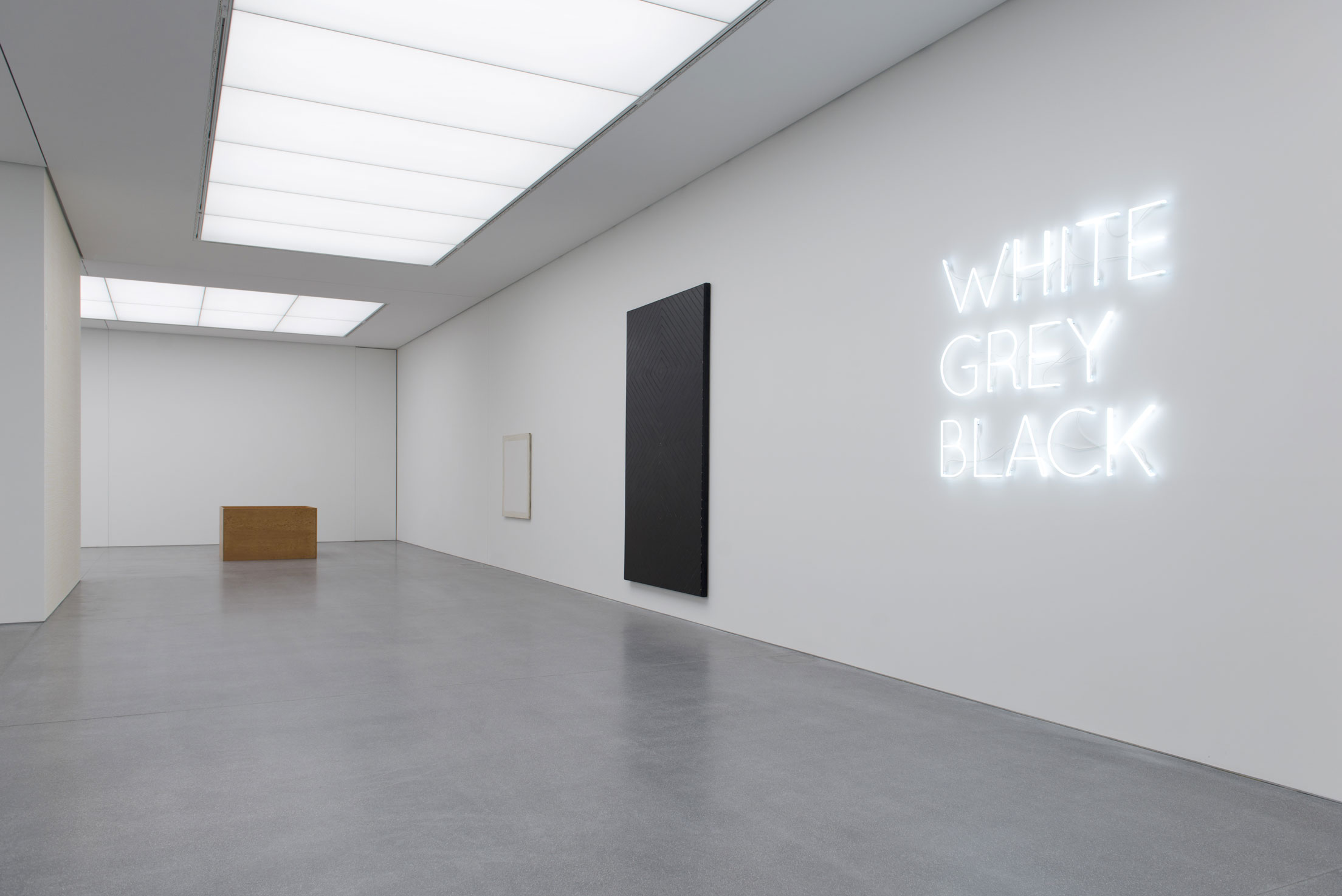 Until 11 November 2018, Grisons Museum of Fine Arts of Chur, in Switzerland presents the exhibition Always different, always the same.
Man seeks variety and finds repetition. Always different, always the same – this is how we ourselves perceive our action and our environment. We differentiate, compare and abstract in order to simplify, classify and understand complex issues. Visual art of the 1960s conveyed this succinctly. Minimal art examines the contrasts of difference and repetition in the object and in space. The resulting conceptual art formulated its ideas with language and other abstract sign systems.
Fifty years on, the world seems more complex than ever and the question of how we read signs and how meaning emerges is once again very topical. The exhibition starts with representative works from the 1960s and 1970s and shows them together with contemporary art which has developed the principles of minimal art and conceptual art. In addition to networked thinking, art-historical consciousness and formal reduction, the work done with digital systems and software often feeds directly into the production of these artworks. What is striking is the need to create physically present objects in real space.
The exhibition forms a system of startling references between the various artworks and decades. Now as then, important themes concerning the relationship of subject, object and environment become sensually perceptible: always different and yet always the same.
To coincide with the exhibition, on 6 September 2018 Snoeck Verlag is publishing a catalogue with countless illustrations and text contributions from Walead Beshty, Dr Francis Halsall, Lynn Kost, Stephan Kunz and Dr Dieter Schwarz along with a glossary on the exhibition's artists and themes.
Artists: Carl Andre, Art & Language, John Baldessari, Walead Beshty, Stanley Brouwn, Peter Buggenhout, Angela Bulloch, Hanne Darboven, Matias Faldbakken, Corsin Fontana, Wade Guyton, Bethan Huws, Iman Issa, Donald Judd, On Kawara, Yves Klein, Sol LeWitt, Piero Manzoni, !Mediengruppe Bitnik, Robert Morris, Charlotte Prodger, Ad Reinhardt, Michael Riedel, Robert Ryman, Jan Schoonhoven, Frank Stella, Sturtevant, Rémy Zaugg
More information here
Cover: Ausstellungsansicht mit Werken von Carl André (vorne Mitte), Sol LeWitt, Piero Manzoni, Frank Stella, Peter Buggenhout, Bethan Huws, Ad Reinhardt und Yves Klein (v.l.n.r.)
1/ Ausstellungsansicht mit Werken von Walead Beshty, Bethan Huws, Angela Bulloch, !Mediengruppe Bitnik, Rémy Zaugg (v.l.n.r.)
2/ Ausstellungsansicht mit Werken von Sol LeWitt (auf linker Wand), Donald Judd, Robert Ryman, Frank Stella, Bethan Huws (v.l.n.r.)
3/ Ausstellungsansicht mit Werken von Frank Stella, Bethan Huws, Peter Buggenhout (v.l.n.r.)