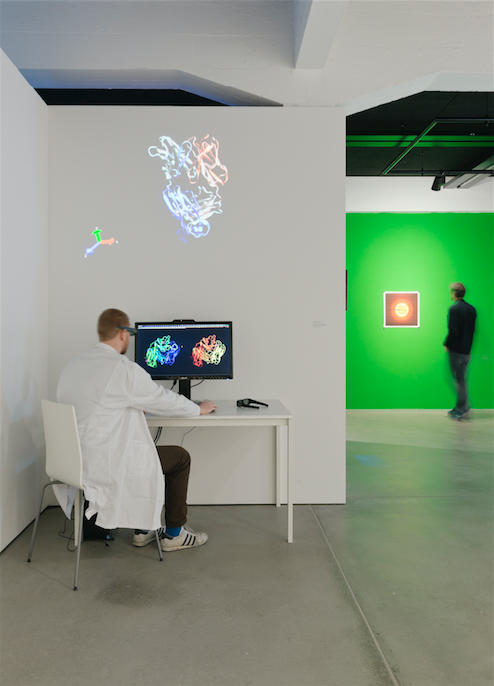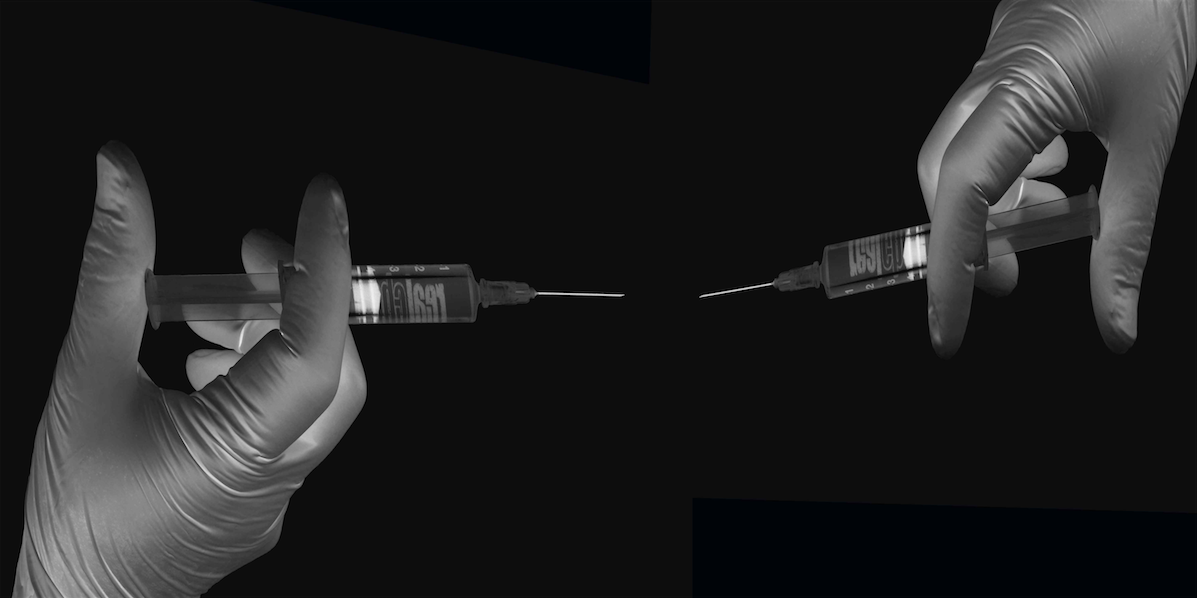 Until August 5, 2018, the HeK (House of Electronic Arts Basel) presents Lynn Hershman Leeson's first solo show in Switzerland, featuring several current works that take on the themes of biological progress, developments in artificial intelligence and scientific research on antibodies.
Lynn Hershman Leeson is a pioneer in media art. Since the 1960s, she has created works that address the interplay between technology, media and identity and the changing relationship between the body and technology. She examines the new technological tools' impact on our private sphere, our ideas about individual identity and individuality, and our relationship with the real and virtual world. Her work encompasses photography, film, video, objects, installations, computer-based art, software and performance.
The exhibition at HeK is staged as a scientific laboratory – the epistemological origin of modern life sciences and a place where knowledge is produced. At the center stands the installation The Infinity Engine, which is modeled after a genetic laboratory. This complex, multi-roomed work casts a critical eye on the ramifications of genetic experiments. The installation demonstrates how the boundaries between natural and artificial life are increasingly dissolving in the age of synthetic biology and how life today can be artificially created.
The exhibition « Lynn Hershman Leeson: Anti-Bodies » is convincing proof of Hershman Leeson's continued dedication to the relevant technologies and questions of our time. She is rightly described as a portraitist of the information age, a close observer of the protocols and institutions that will shape our concepts of identity and individuality in the future. In this sense, her art is also always political, since she concerns herself with the central social issues of our time.
More information here
Cover: Installation view from "The Infinity Engine" at HeK, 2018. Photo: Franz Wamhof
Photo n°1 : Installation view from "The Infinity Engine" at HeK, 2018. Photo: Franz Wamhof
Photo n°2 : Lynn Hershman Leeson, double syringe michelangelo, detail from "The Infinity Engine", 2012