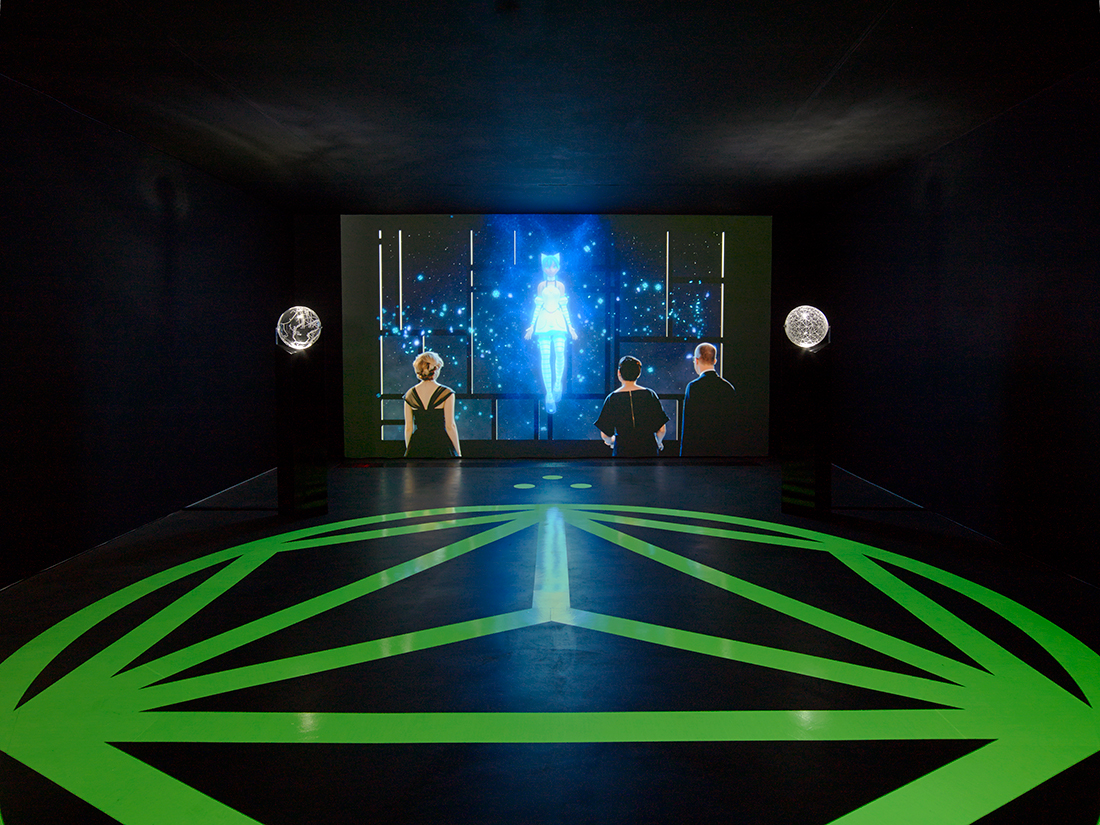 "Contra-Internet": "Jubilee 2033", Gasworks, London, photo by Andy Keate (2017)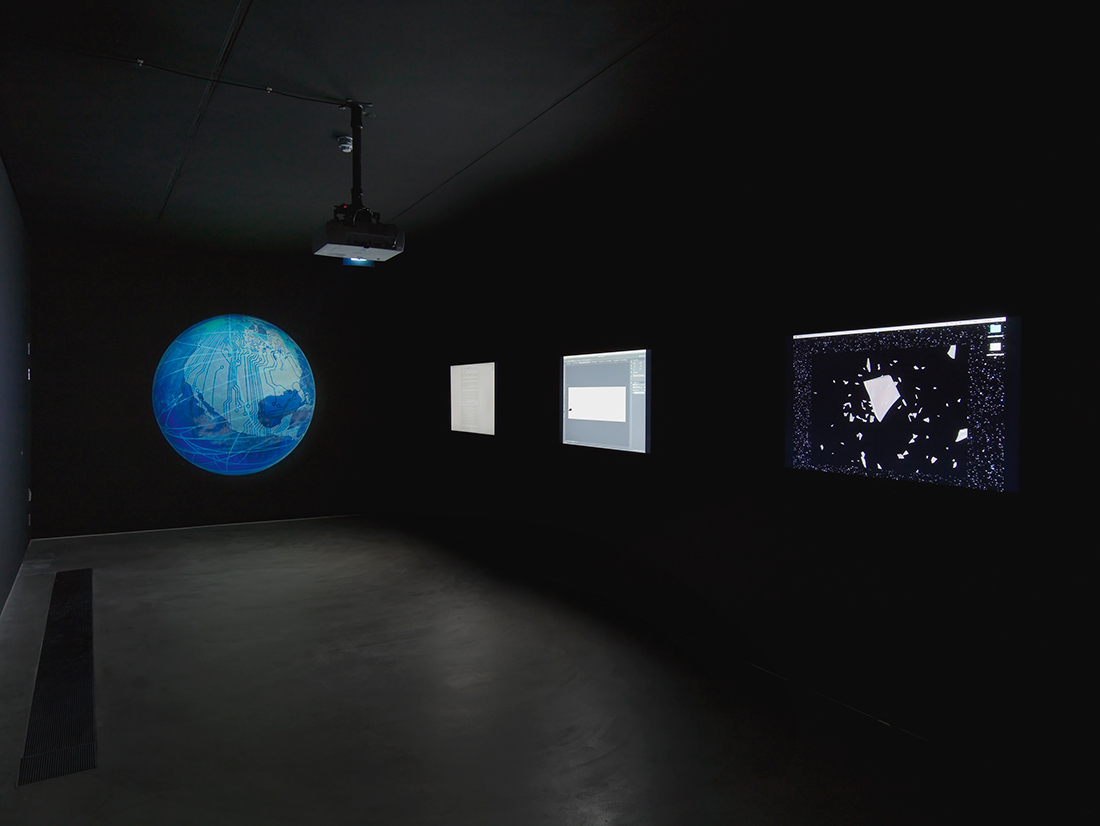 installation, Contra-Internet, Gasworks, London, photo by Andy Keate (2017)
Until April 21, 2018, Art in General presents "Contra-Internet", the first-ever solo exhibition in New York by artist Zach Blas and the world premiere of his new film, "Jubilee 2033" curated by Laurel Ptak.
"Contra-Internet" confronts the growing hegemony of the internet through installation, video works, CGI animation. At the center of the exhibition is Blas's timely science fiction film, "Jubilee 2033", which presents a futuristic queer society rising from the ruins of a post-apocalyptic Silicon Valley.
Blas's work could not be more urgent in questioning the economic and power structures currently reshaping the internet amidst the controversial net neutrality repeal in the United States by the FCC. Counter to this, "Contra-Internet" appropriates queer and feminist approaches to technology and science fiction to reanimate the network's more progressive past and speculate about forms of resistance to the internet of the present and future. Other works in the exhibition consider the present state of the internet, showing that the totalitarian network of "Jubilee 2033" has in many ways already begun.
In addition to the film, the exhibition includes a critical definition of the internet written by the artist and installed in glow-in-the-dark, web-safe font. An animated gif, "Totality Studies", comprises 3D globes with stock images as their skins. Three short, performative videos titled "Inversion Practices (2015–16)" utilize various conceptual-technical tactics to abandon and subvert the internet.
Co-commissioned by Gasworks, Art in General, and MU, « Contra-Internet » was presented at Gasworks in London from September–December 2017; will be shown at MU in Eindhoven from May–July 2018.
More information here