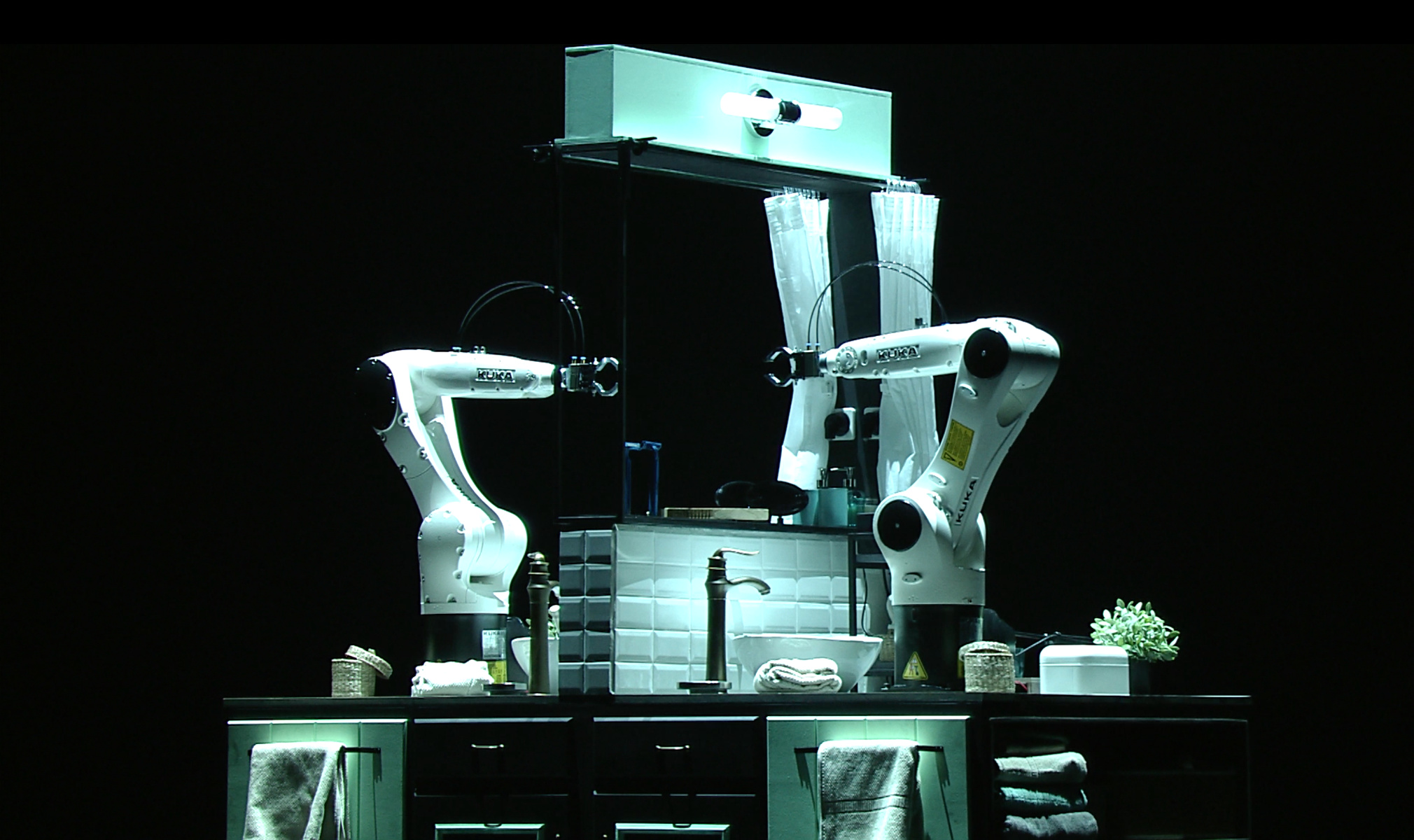 TeamVOID, Robot in the mirror, 2016
TeamVOID is a Korean duo formed by new media artists Junbong Song and Jaehyuck Bae that creates systematic artworks involving technologies. In their works they attempt to understand properties of general systems, applying their various backgrounds in engineering and arts into aesthetic explorations. Therefore, they design experimental systems and create them as interactive media, kinetic and light sculptures.
This artist duo has been selected by the guest curator Doo Eun Choi as part of her ArtJaws collection entitled "#BODY #morph".
TeamVOID, Wave Series : Line, 2017
The Wave Series is a set of three different lumino-kinetic works creating wave-like optical illusions from patterned movement formed by the combination of light and motors. Each work is an independent systemic piece, so the audience can experience different perceptions of space from rotating and lighting relationships.