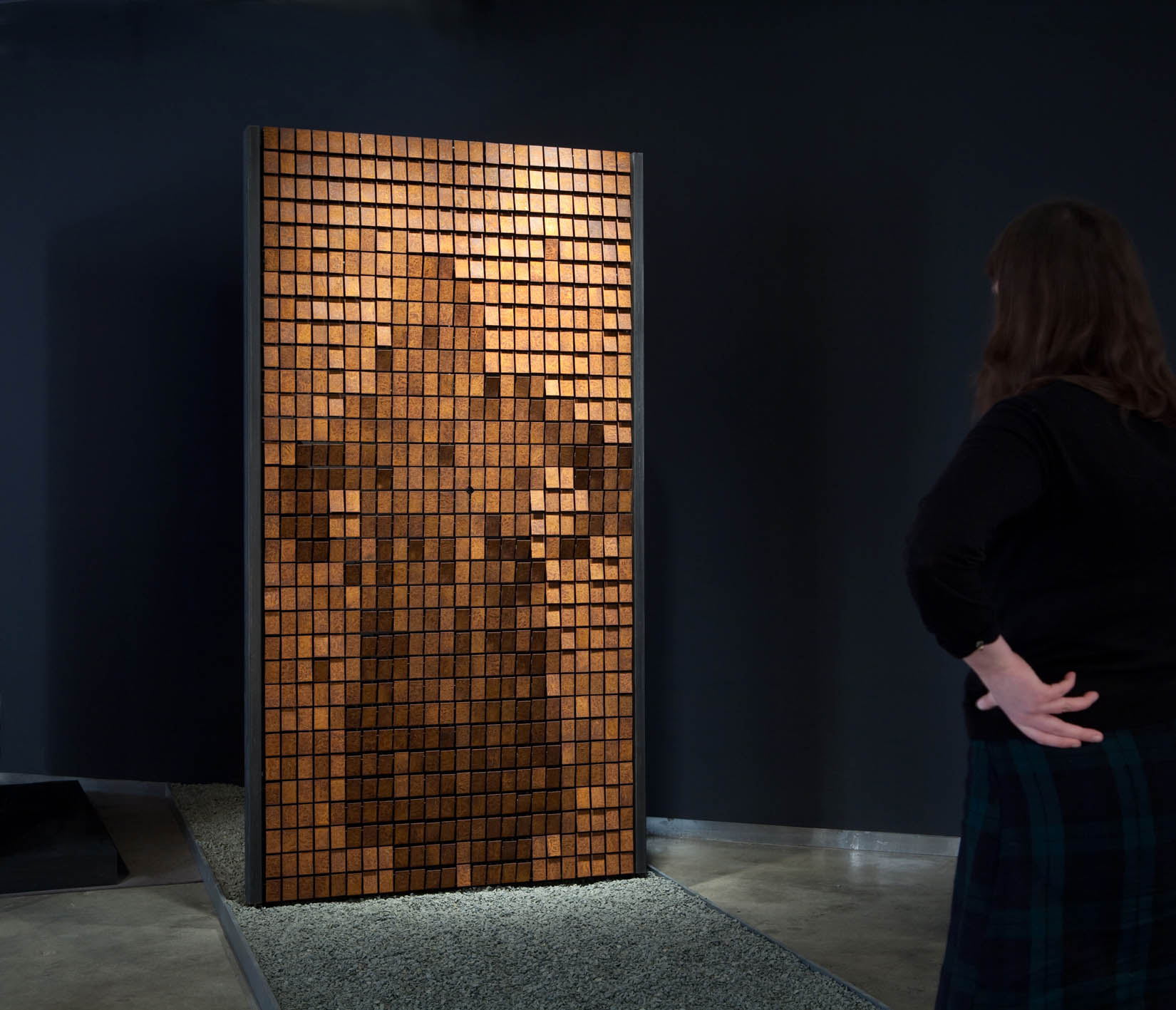 © Daniel Rozin, Rust Mirror, 2010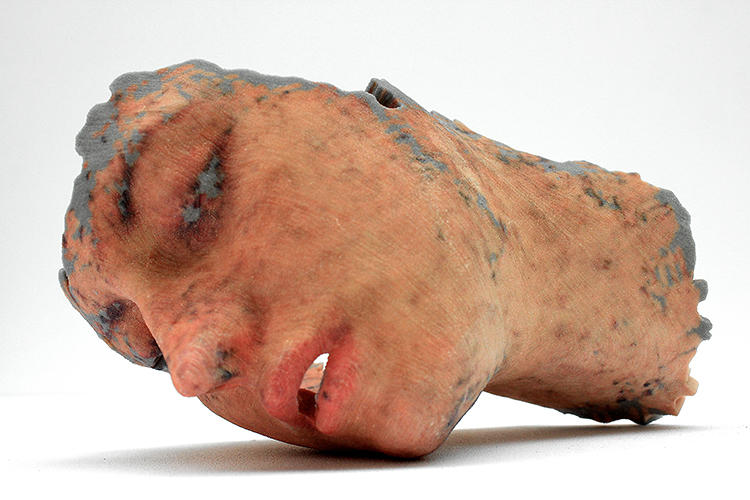 © Lorna Barnshaw, Replicants, 2013
From May 31 to October 1st 2017, the Musée de Design et d'Arts Appliqués Contemporains (MUDAC) of Lausanne in Switzerland presents its new exhibition "Mirror Mirror". The exposition under the curation of Marco Costantini explore our contemporary day and age is that of the realm of images. "Mirror Mirror" brings together artworks and design pieces, the aim of the exhibition is to observe the link we have with our own image and way it affects contemporary art.
The exhibition "Mirror Mirror" aims to bridge the microscopic gap separating our image from our being. Our reflection is utterly specific, making it undoubtedly the most complex of all images. In it, recognition and illusion are confused, giving rise to an inner disorder linked to our constant desire to read our identity here. Each chapter tackles a specific theme relating to the mirror or reflections and presents an array of design objects, complemented by others from the worlds of contemporary art and photography. Artists, whether famous or emerging, offer their take on the idea which, on the frozen surface of the window, now defines our being in the world.
From Narcissus to the talking mirrors of tales, from issues of vanity to the possibility of a greater space, the exhibition Mirror Mirror also questions the notion of the blind or black mirror. Magic is not far off when we mention the manipulation of the reflection, and technology is often at the forefront in the most contemporary of objects: de-materialization of the image, distortion and avoidance, capturing reflections. "Mirror Mirror" will host the works of established artists as Doug Aitken, David Altmejd, Lorna Barnshaw, Valérie Belin, Maria Bruun, Pascal Haudressy, Richard Prince, James-Lee Byars ou encore Loredana Sperini.
As part of the exhibition "Narcisse", a reinterpretation of the "Narcissus" of Caravaggio by the French artist Pascal Haudressy, will be exhibited; through this video crossed by luminous waves, the artist questions, beyond the myth, our relation to the image, struggling with a thousand conscious and unconscious turbulences, heckled by the passing time.
MUDAC website here
For more information about "Miror Miror" here
Cover Picture: Pascal Haudressy "Narcisse", 2014