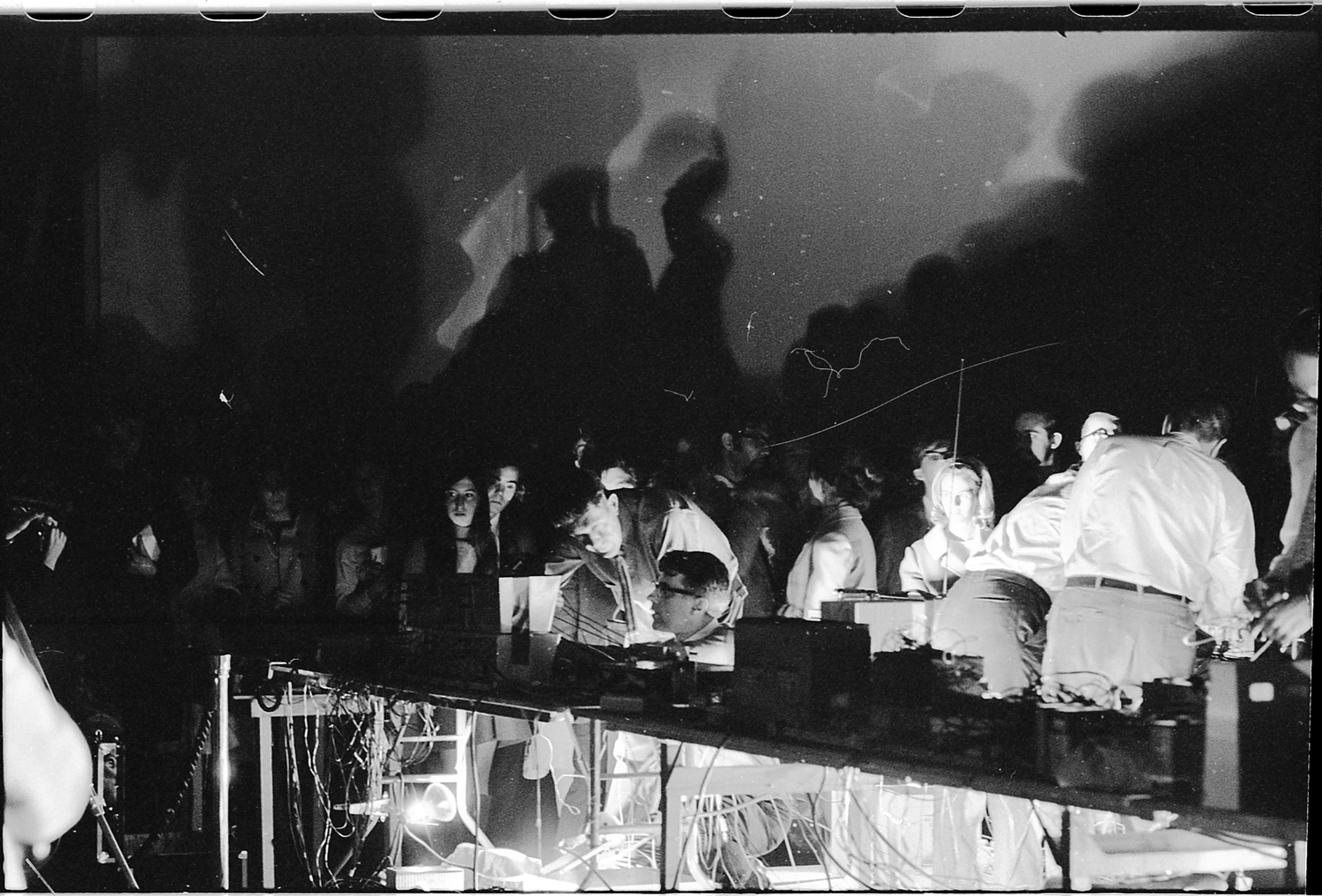 An exhibition that reactivates three highlights of the sixties, at the crossroads of arts and technology
Proposed by the Némo Biennale as part of the exhibition Variation – Artjaws Media Art Fair, " The Origin of the World (digital)" reactivates three high points of the late sixties where we spot an intense activity at the crossroads of arts and technology.
Starting with the 9 Evenings: Theater and Engineering taking place in New York in 1966. They are also at the origin of the group Experiments in Art and Technology that was officially founded the engineers Billy Klüver and Fred Waldhauer with the artists Robert Rauschenberg and Robert Whitman in 1967. On the West Coast of the United States, still in 1966, it was at the Los Angeles County Museum of Art (LACMA) that Maurice Tuchman initiated the Art and Technology Program to connect artists like Andy Warhol or Robert Rauschenberg with American brands and industrialists. Finally, in 1968, curator Jasia Reichardt organized the Cybernetics Serendipity exhibition at the Institute of Contemporary Arts in London.
This documentary exhibition proposes many artifacts produced at the time (photos, films, catalogs, contracts, letters, music and incunabula). It is a bridge between the art market, proposed by the exhibition "Variation – ArtJaws Media Art Fair" and the history of art, and in particular at the emergence of the link between creation and technology, with the monstration of historical pieces guiding the visitor from the past to the future of digital creation.
Amy Heibel (VP Art + Technology Lab LACMA Department) and Julie Martin (Director of EAT – Experiments in Art and Technology), accompanied by the two curators of this exhibition, Gilles Alvarez (Director – Biennale Nemo) and Dominique Moulon (art critic & curator), will inaugurate Tuesday, November 14 this exceptional exhibition, bringing together for the first time in the world the archives of these three historical moments, genesis of a questioning on the impact of new media in contemporary artistic creation, which remains today.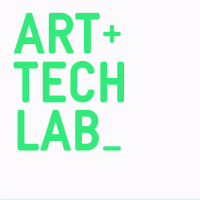 Inspired by the spirit of LACMA's original Art and Technology program (1967-1971), which paired artists with technology companies in Southern California, the Art + Technology Lab at LACMA supports artist experiments with emerging technology. Through our sponsors, the Lab provides grants, in-kind support, and facilities at the museum to develop new artist projects. To date, more than a dozen artists from around the world, including Ghana, Ireland, Korea, Mexico, the United Kingdom, the United States, and Switzerland, have received awards through the Art + Technology Lab.
ABOUT E.A.T (Experiments in Art and Technology)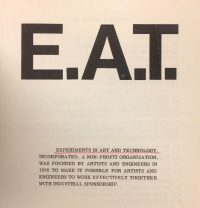 E.A.T. was officially launched in 1967 by the engineers Billy Klüver and Fred Waldhauer and the artists Robert Rauschenberg and Robert Whitman. These men had previously collaborated in 1966 when they together organized 9 Evenings: Theatre and Engineering, a series of performance art presentations that united artists and engineers. 10 New York artists worked with 30 engineers and scientists from the world-renowned Bell Telephone Laboratories to create groundbreaking performances that incorporated new technology. Artists involved with 9 Evenings: Theatre and Engineering include: John Cage, Lucinda Childs, Öyvind Fahlström, Alex Hay, Deborah Hay, Steve Paxton, Yvonne Rainer, Robert Rauschenberg, David Tudor, and Robert Whitman. Notable engineers involved include: Bela Julesz, Billy Klüver, Max Mathews, John Pierce, Manfred Schroeder, and Fred Waldhauer.
NOVEMBER 21st - 7M to 9PM
The first complete screening in France of the 10 films that attest to this extraordinary momentum of creativity that brought together New York artists, technicians and scientists under the banner of E.A.T. (Experiment in Arts and Technology), in the late 1960s, and that is still inspiring today's artists. The movie director, Barbro Schultz Lundestam, presents all the films in their context of the time.
11h : Öyvind Fahlström, Kisses Sweeter than Wine ( 71')
13h : John Cage, Variations VII. (41') et Lucinda Childs : Vehicle (37')
15h : Steve Paxton, Physical Things (30') et Yvonne Rainer, Carriage Discreteness (39')
17h : Alex Hay,Grass, Field (40') et Deborah Hay, Solo (41')
19h : Robert Rauschenberg, Open Score (31'59''), David Tudor, Bandoneon ! [Bandoneon Factorial (38') and Robert Whitman, Two Holes of Water (38')
NOVEMBER 22nd - 11AM to 9PM
Talk:
⇢ Julie Martin, Experiments in Art and Technology ;
⇢ Barbro Schulz Lundestram, Moovie director of 9 Evenings
⇢ Amy Heibel, VP Art and Technology Lab LACMA;
⇢ Christophe Leclercq, Medialab de SciencesPo.
As part of Némo, International Biennial of Digital Arts – Paris / Île-de-France by Arcadi, in co-production with LACMA.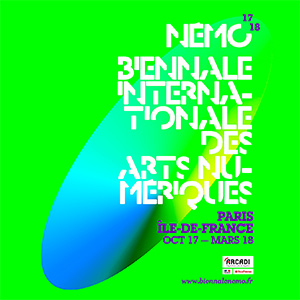 From October 4th to end of March 2018, the International Biennale of Digital Arts Némo explores contemporary digital creation in Paris region (Île-de-France) with "HASARD, ACCIDENT, OR SERENDIPITY? ". With more than 130 events (exhibitions, shows/performances, concerts, meetings, and conferences …), Némo brings together some sixty different and complementary Parisian locations dedicated to digital creation, whose influence now transcends our borders.