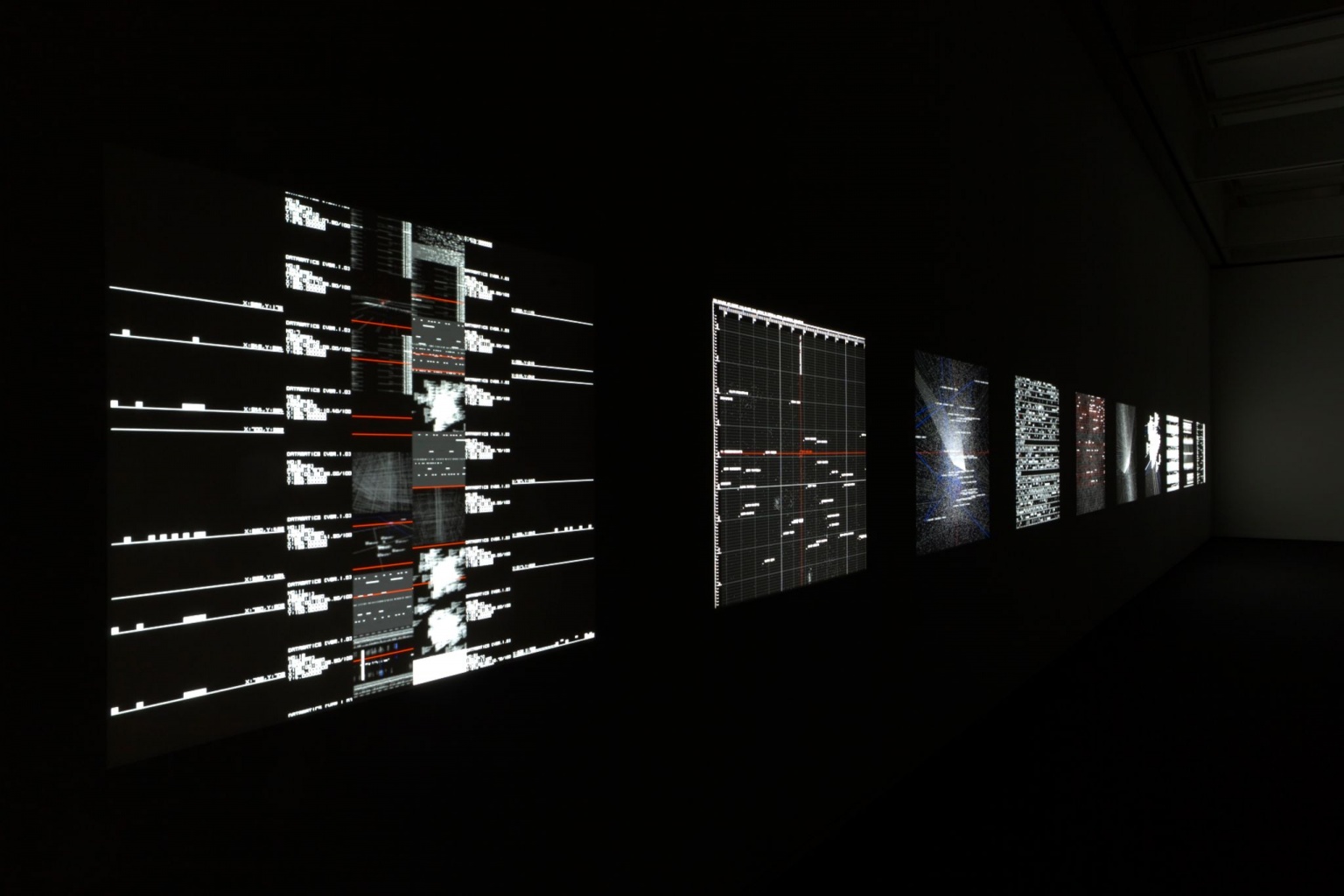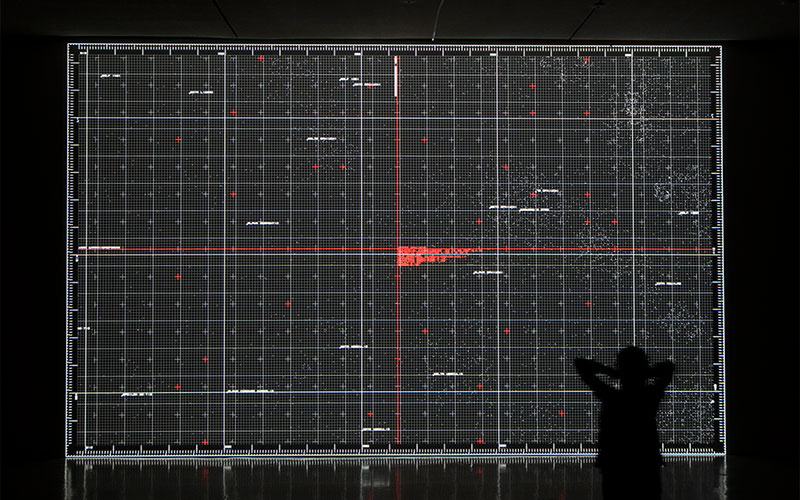 Until December 21, 2017, Almine Rech Gallery presents the singular universe of the Japanese artist Ryoji Ikeda crossing the physical reality with the virtuality of the architecture of the information.
"Over the past two decades, Ryoji Ikeda has developed a body of work that comprises large-scale audiovisual installations and performances, presented either in public spaces or institutions such as museums or theaters. He has also produced albums – artist's books of sorts – which tend to function as recordings, or analog memories of otherwise dematerialized works. More recently, he has been working on smaller sized works, using durable materials such as paper and celluloid.
Taking its title from one of the works on display – π, e, ø – this exhibition reflects upon the notion of infinity and permanence. It unfolds in two "chapters": one that is more immersive, with primarily large projected images and sound, while the other showcases analog works – prints, and celluloid film "drawings".
Located in the back room, both data.tron (WUXGA version), and data.matrix (n°1-10) belong to the original datamatics series, which Ikeda has been unfolding since 2006. Its sounds and images are derived from the endless fluxes of data we are surrounded by, albeit invisible and silent until they are decoded by any of the devices we use as receivers – mobile telephones, tablets, computers, etc."
More information here
Text by Benjamin Weil / Artistic director of Centro Botìn, Santander
Image: Ryoji Ikeda, data.matrix [nº1-10], audiovisual installation, 2009 / © Ryoji Ikeda — Photo: Ryuichi Maruo