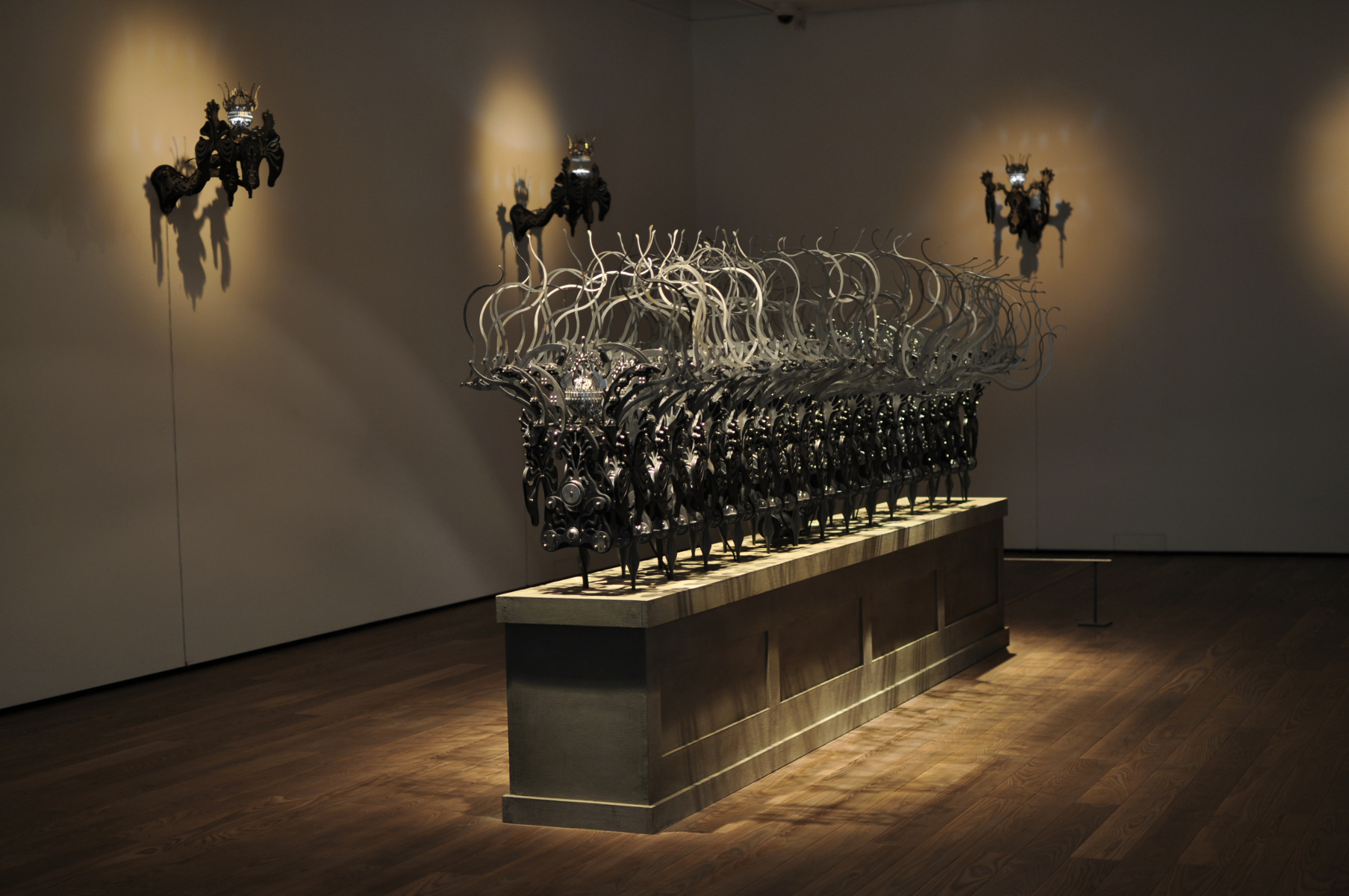 Ujoo+LimheeYoung is a Korean husband-and-wife team of media artists formed by Ujoo (the husband, born 1976) and LimHeeYoung (the wife, born 1979). They worked together for the first time in 2004 for a design competition and since then, they have been involved in many projects.
Their practice uses a variety of mediums of visual expression – kinetic sculpture, drawings, real-time interactive videos, etc – to question the absurdity of reality.
ABOUT THE ARTWORK "MACHINE WITH HAIR CAUGHT IN IT"
The starting point of the work of Ujoo+limheeyoung is to be found in the question: "Would it be possible for happiness to be attained in the meaningless and unreasonable reality, governed by the repetition of situations that are far from rational thoughts or norms or beyond all reason?" This artwork calls into question this type of reality, querying what is fundamental and putting forth questions and insights regarding the essential.
These artists have been selected by the guest curator Doo Eun Choi as part of her ArtJaws collection entitled "#BODY #morph".