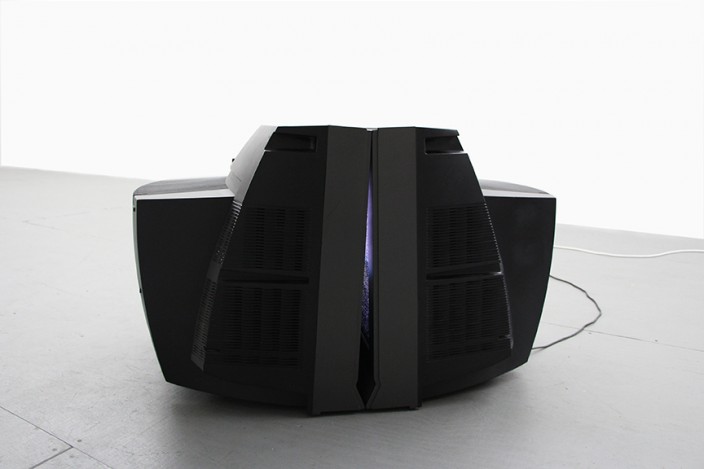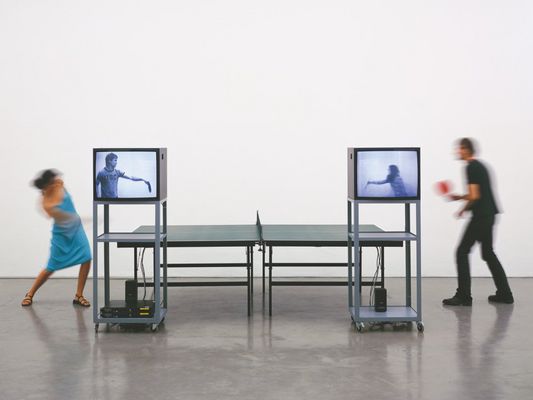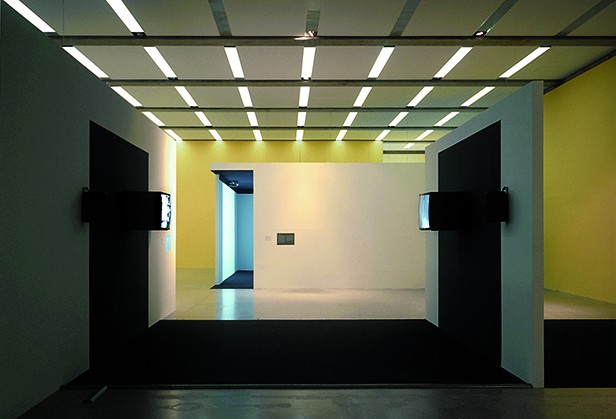 Until February 8 to April 15, 2018, the MIT List Visual Arts Center presents « Before Projection: Video Sculpture 1974–1995 », an group exhibition that explores the connections between our current moment and the point at which video art was transformed dramatically with the entry of large-scale, cinematic installation into the gallery space.
The exhibition will present a re-evaluation of monitor-based sculpture since the mid-1970s with a tightly focused survey of works that have been rarely seen in the last twenty years, presenting both canonical artists and figures little known in the United States. « Before Projection: Video Sculpture 1974-1995 » is organized by Henriette Huldisch, Director of Exhibitions and Curator, MIT List Visual Arts Center.
From video art's beginnings, artists engaged with the sculptural properties of the television set, as well as the possibilities afforded by combining multiple moving images next to each other. Artists assembled monitors in multiple configurations and video walls, and, from the 1980s onwards, incorporated TV sets into elaborate environments and architectural settings. In concert with technological advances, video editing and effects also grew more sophisticated. These video works articulated a range of conceptual and thematic concerns related to the television medium, the still and moving image, seriality, figuration, landscape, and identity. The material heft of the cube monitor (before the advent of the flat screen) also anchored these works firmly in three-dimensional space and sculpture. Before Projection focuses on the period after very early experimentation in video and before video art's full arrival—coinciding with the wide availability of video projection equipment—in the gallery and museum alongside painting and sculpture.
Ernst Caramelle's Video Pong-Pong (1974), made at MIT while the artist was a fellow at the Center for Advanced Visual Studies (CAVS), examines the relationship between the human body and video by recording a ping-pong match, which is played back on two monitors mounted on AV carts at approximately eye level and positioned in front of a "real" ping pong table.
Artists in the exhibition are Dara Birnbaum, Ernst Caramelle, Takahiko Iimura, Shigeko Kubota, Mary Lucier, Muntadas, Tony Oursler, Nam June Paik, Friederike Pezold, Adrian Piper, Diana Thater, and Maria Vedder.
More information here
1/ Takahiko Iimura, TV for TV, 1983. Two identical TV monitors face to face. Dimensions variable. Courtesy the artist and Microscope Gallery
2/ Ernst Caramelle, Video-Ping-Pong, 1974, Video installation. Ernst Caramelle with Generali Foundation.
3/ Dara Birnbaum, Attack Piece, 1975. Two-channel video (transferred from film and slide footage), two stereo-channels of mono-mix audio, 7:40 min. Installation view: X-Screen. Courtesy the artist and Marian Goodman Gallery. © Generali Foundation, Photo: Werner Kaligofsky