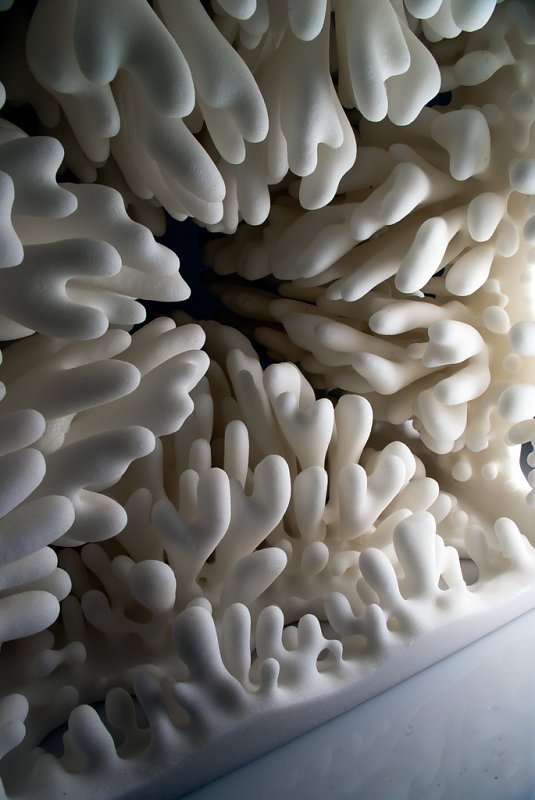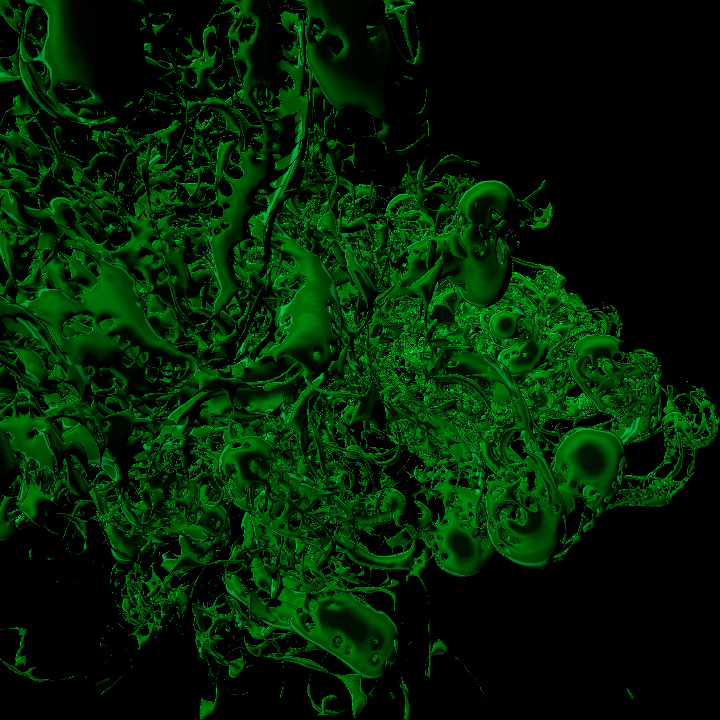 From September 15 to October 28, the Boston Cyberarts Gallery presents «Data Flow: An Exhibition of Algorithmic Art». This exhibition regards code as a creative medium with a selection of artworks by American artists such as Nathalie Miebach, Mark J. Stock, Karl Sims, Nervous System and Dennis H. Miller.
Cyberart encompasses any artistic endeavor in which computer technology is used to expand artistic possibilities – that is, where the computer's unique capabilities are integral elements of the creative process in the same way that paint, photographic film, musical instruments, and other materials have always been used to express an artist's vision.
From visualizations culled from scientific data and complex algorithms for visualizing fluid dynamics to a custom program resulting in a playful interactive installation, all of the artists in this exhibition have developed creative systems for processing information that are simultaneously illuminating and emotive.
Karl Sims' interactive installation, Flow, presents various fluid flow, particle systems, and image processing simulations that react to visitors as they move in front of a display. A video image of the participants is augmented with special effects to give the impression that they are in the same environment as the effects. Dennis H. Miller presents R.G.B: 3 Chromatic Studies, a digital video in three parts, each of which explores a different technique of image production. Nervous Systems presents two of their Growing Objects, a series of kinetic sculptures that illustrate natural growth processes.
More information here
Cover: "Flow" by Karl Sims
1/ "Laplacian Cave" by Nervous System
2/ "R.G.B.: 3 Chromatic Studies" by Dennis H. Miller