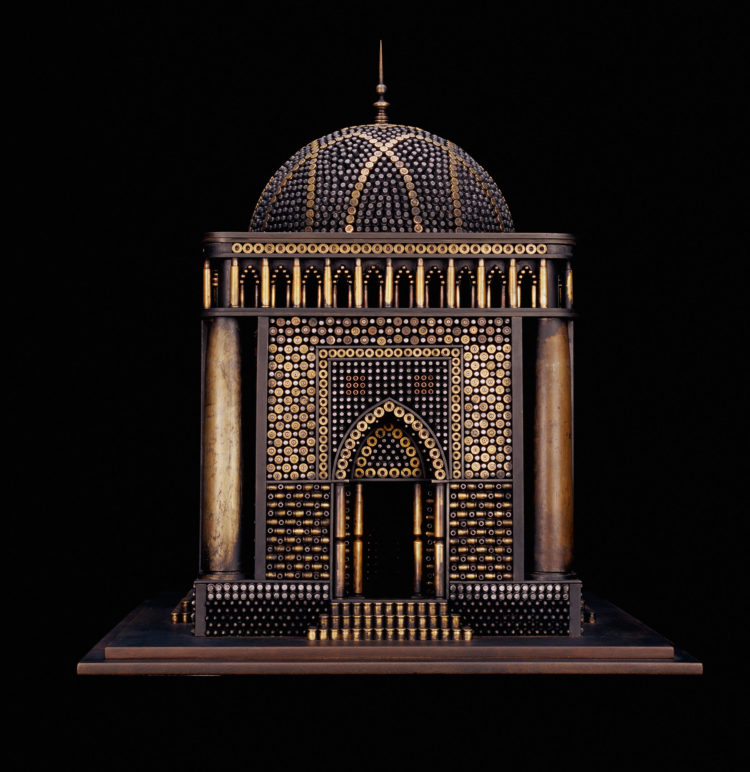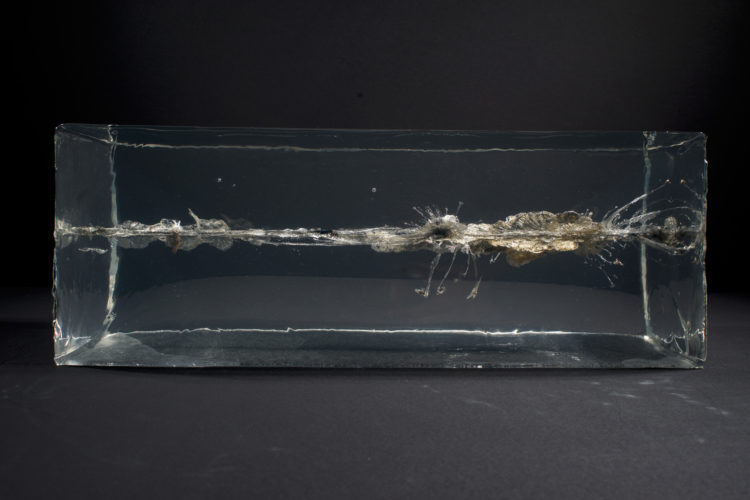 Until 28 July, 2018, the MUDAC in Lausanne focuses on the world of firearms with the exhibition "Line of Sight", examining it through the lens of design and contemporary creation.
The first exhibition of its kind in Switzerland, it addresses in a critical and targeted way our paradoxical relationship with these ambiguous objects that are both fascinating and repulsive, visceral and murderous.
The role of the designer is central in the very design of the firearm, and the functionality of the design is very specific.  Indeed, a firearm is above all a means to an end: Its aim is to neutralize someone as efficiently as possible and it must be reliable, compact, light, flexible, durable, at times aesthetic, and increasingly intelligent. Over more than two years of research, the issue of lethal design has come up against the silence of the arms industry: Beyond the secrecy that surrounds new technology, communicating on the developments of the functionality of a firearm hardly seems acceptable for producers. More generally, mentioning the connection between design and violence remains mostly taboo. Other fields are better suited in terms of communication: Issues such as ecology, social interaction or the management of Big Data are indeed easier to promote than for example, the development of an artificially intelligent firearm capable of finding its target thanks to facial recognition software, and to decide completely independently to shoot.
The exhibition is organized in several sections, each with a chapter heading that refers specifically to the semantic field of firearms, from artists' and designers' reinterpretation of the legendary AK-47 (Kalashnikov) to works that recycle various constituent parts of firearms in unexpected, spectacular and committed ways. Playing on materials, shapes and genres, line of sight reflects on this major and complex societal fact.
Artistes : Michel Aubry, Mircea Cantor, Kyle Cassidy, Yi-Fei Chen, Johanna Dahm, ECAL/Ecole cantonale d'art de Lausanne, Al Farrow, Sylvie Fleury, Parastou Forouhar, Susan Graham, Clara Ianni, An-Sofie Kesteleyn, Herlinde Koelbl, Claire Lieberman, Robert Longo, Gonçalo Mabunda, Raul Martinez, Jennifer Meridian, PostlerFerguson, Ted Noten, Mary O'Malley, Mai-Thu Perret, The Propeller Group, Antonio Riello, Edwin Sanchez, Lisa Sartorio, Philippe Starck, Sharif Waked, Brigitte Zieger, Ralph Ziman
More information here
Cover: Lisa Sartorio, "L'écrit de l'histoire, M14-Ebr", 2015
Photo 1: Al Farrow, Mausoleum II (After Mausoleum of the Samanids, Bukhara, Uzbekistan), 2008. Courtesy of the artist and the Catharine Clark Gallery, San Francisco © Jock McDonald
Photo 2: The Propeller Group,The AK47 vs The M16, 2015. Courtesy of The Propeller Group and James Cohan