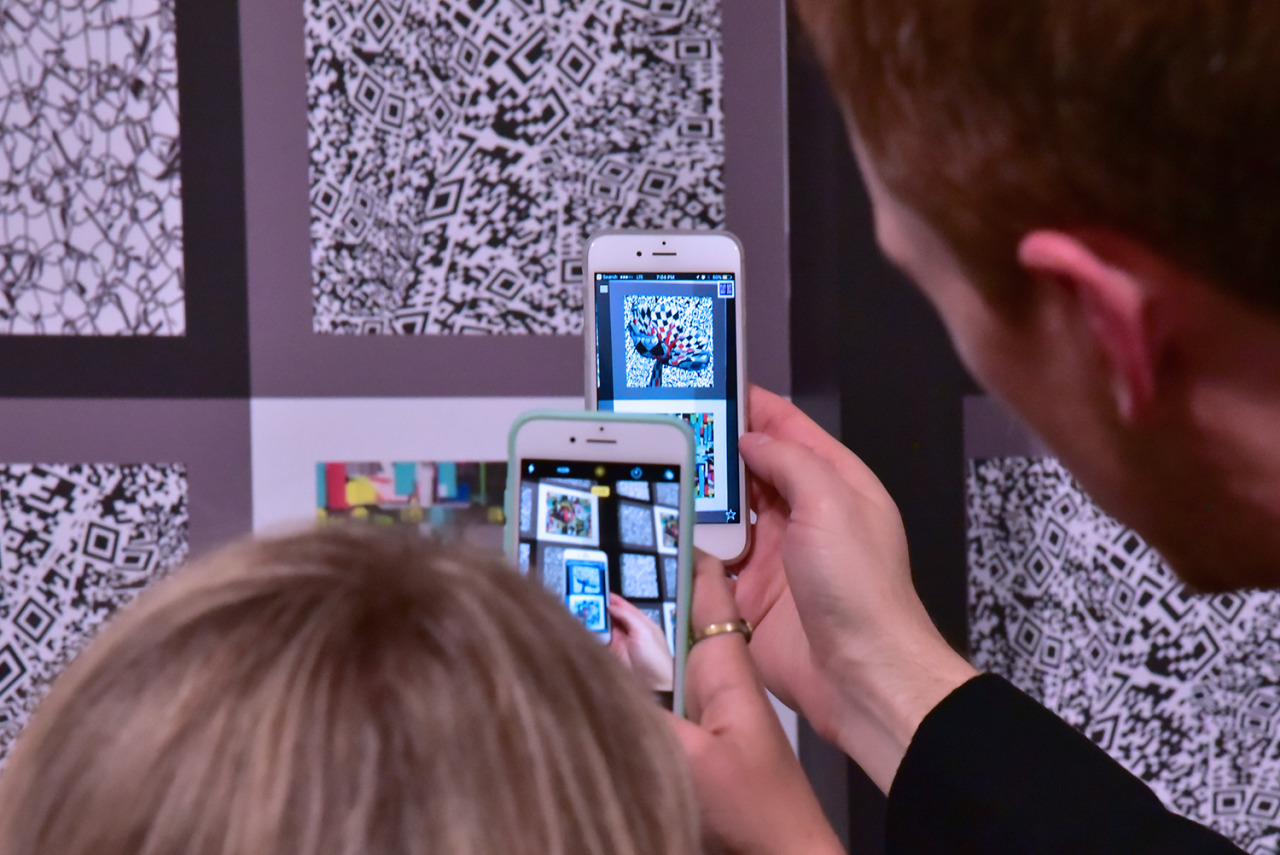 Until May 13, Boston Cyberarts presents "Now You See It…", its second gallery exhibition of augmented reality (AR) art. The artists in the exhibition, Joseph Farbrook, Carla Gannis, Claudia Hart, Michael Mittelman and Will Pappenheimer are all pioneers in the AR field.
Cyberart encompasses any artistic endeavor in which computer technology is used to expand artistic possibilities – that is, where the computer's unique capabilities are integral elements of the creative process in the same way that paint, photographic film, musical instruments, and other materials have always been used to express an artist's vision.
Boston Cyberarts has a long history of exhibiting augmented reality art. They first showed AR art at the 2001 Boston Cyberarts Festival (Bruce Campbell's BCFlora) and again at almost every festival since. In 2011 Boston Cyberarts and the Institute of Contemporary Art Boston invited the collective, ManefestAR to fill the ICA with AR art. Boston Cyberarts continues to delve deeper into the world of AR with the cutting edge artworks in «Now You See It…».
In this exhibition, Carla Gannis presents The Selfie Drawings, a book of 52 digital drawings completed over 52 weeks in which Gannis performed "the self" through digital drawings and augmented reality in 2015. Claudia Hart presents a selection of works from The Flower Matrix, a new kind of liminal space – a seductive environment for viewing her immersive world, embellished by decorative elements embracing an aesthetic of the fake in which technology has replaced nature, sugary sweet and chemically toxic in equal measures.
More information here
1/ Claudia Hart, The Flower Matrix Papers, 2016
2/ Joseph Farbrook, Amorphous Ball, 2017