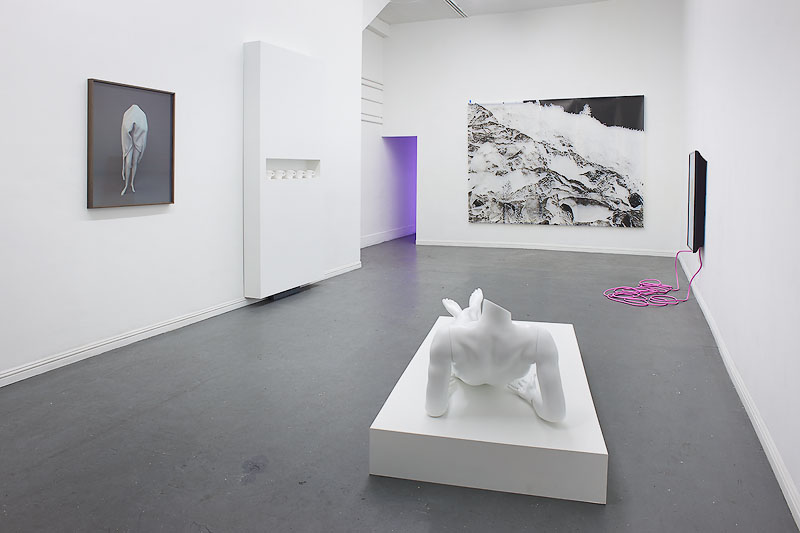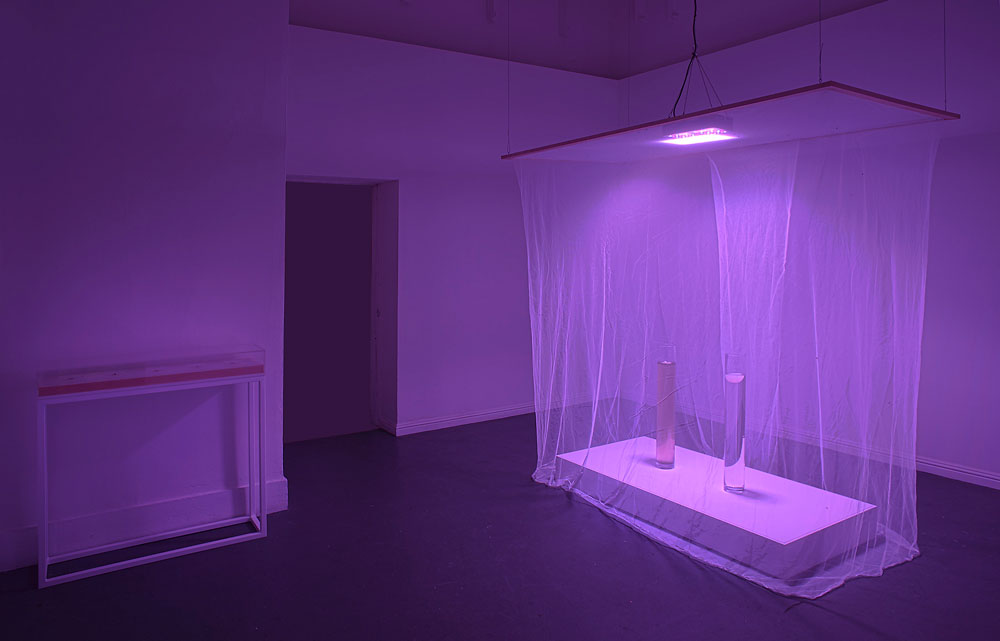 Until May 26, 2018, Aimee Friberg Exhibitions presents "Still Life", the second iteration of an exhibition by San Francisco Bay Area based artist Rhonda Holberton at Transfer Gallery in New-York.
As virtual environments and autonomous bots infiltrate our homes, and the omnipresent computer in our hands change the role of the body— in all areas of life and commerce, Still Life is Holberton's attempt to rediscover the value of the biological body through labor and material transformation.
The exhibition features a networked video installation, prints rendered from augmented reality, a room wallpapered in textures derived from CGI techniques (Computer Generated Imagery), gold dust that Holberton panned from the California landscape, mosquitoes cultivated from the artist's blood, and mannequins salvaged from the American Apparel liquidation. In total, these works and objects weave together a narrative document of the artist making sense of her life and ours within an increasingly dematerialized landscape.
As the title "Still Life" suggests, this exhibition considers the relationship between stillness and life, inanimate and animate, in today's image inundated world. While the commissioned still life painting was once a rarified symbol of status, this slow tradition now continues in streams of multiplicity.
Altogether, "Still Life" presents metaphors and histories of material objects and the human body to crystalize the disparate yet wholly connected narratives of our times: digital technology, global warming, religion, and social/identity politics especially.
More information here
1/ Installation view, Rhonda Holberton, "Still Life", 2017, Aimee Friberg Exhibitions
2/ Rhonda Holberton, /no stats the same, 2017, Digital video, sound, frosted acrylic, Variable dimensions, Edition of 3 + 1 AP