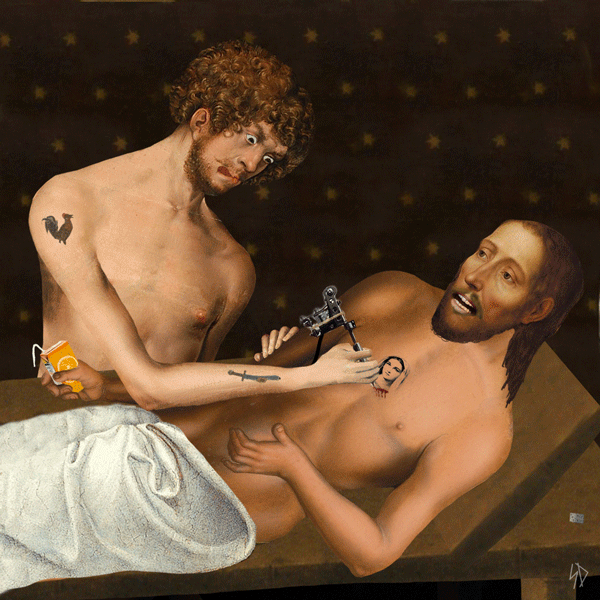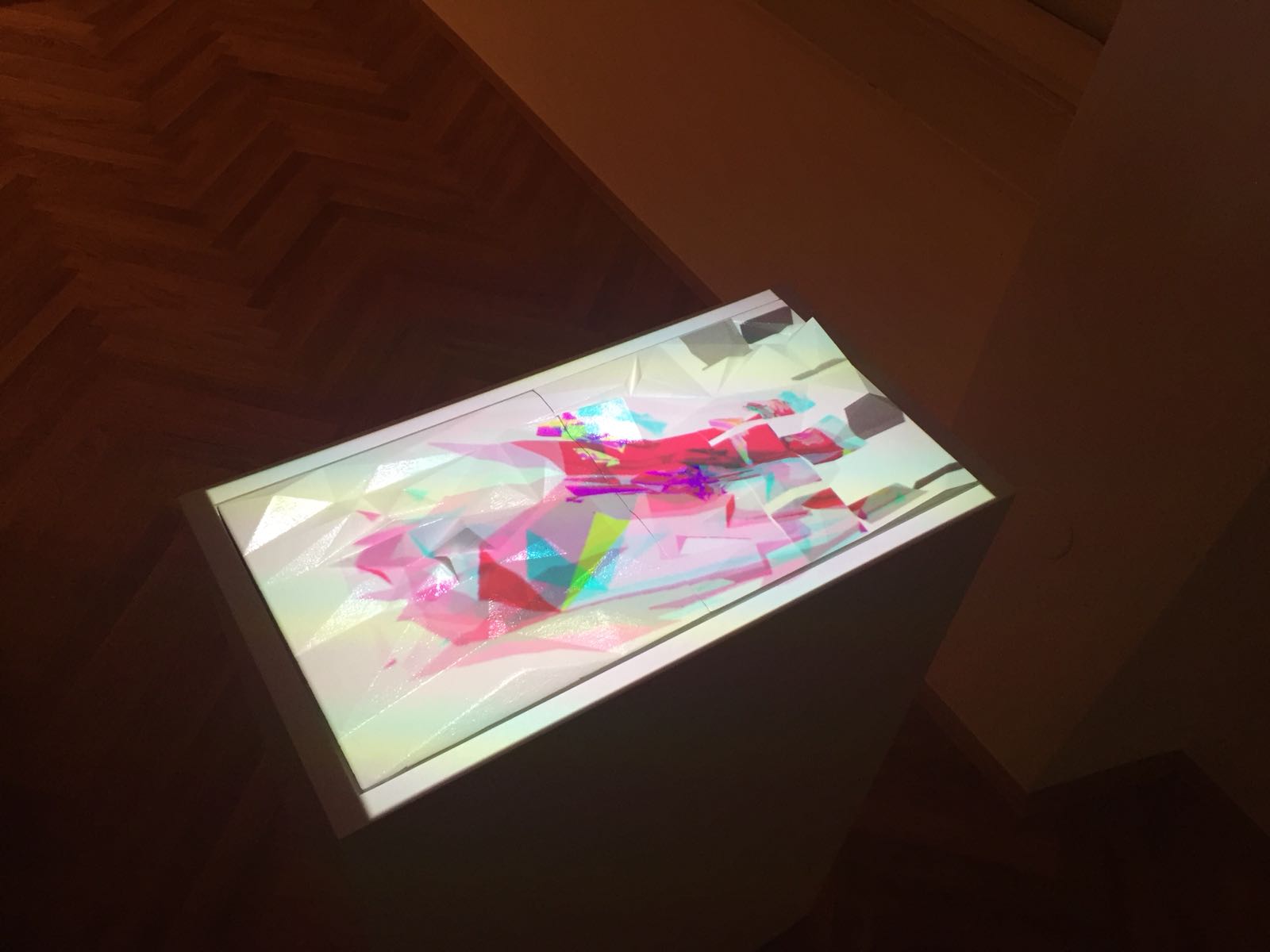 Until August 19, 2018, the Aksioma – Institute for Contemporary Art in Ljubljana presents the exhibition «STOP AND GO – The Art of Animated Gifs» at the MGLC – International Graphic Art Center. Curated by Valentina Tanni and Saverio Verini, the group exhibition STOP AND GO explores the artistic use of animated GIFs, presenting a broad and diversified panorama of the various approaches currently adopted by the international community.
With the regular support of local public and private funding, Aksioma produces, presents and disseminates projects in the fields of new media and visual and performing arts. Aksioma explores social, political, ethical, and aesthetic concerns, critically discussing and investigating the structures of modern society in the Web 2.0 age.
Light, attractive and hypnotic, animated GIFs are a genuine phenomenon of our time. The acronym GIF stands for Graphic Interchange Format, a file format invented in 1987 that makes it possible to create and visualize a short sequence of moving images within a web browser. Very popular in the nineties, GIFs were then replaced by other graphic formats and by video, but continued to be used for artistic purposes because of their lightness, accessibility, flexibility and their close connection with the worlds of photography and cinema. In recent years, the emergence and growth of social networks have also resulted in a massive increase in the use of this medium.
During the exhibition and in a floating self-portrait, Roberto Fassone ironically presents himself as a homemade superhero, while Carla Gannis reinterprets The Garden of Earthly Delights by Hieronymus Bosch, enriching it with emojis and turning the painting into a kaleidoscopic universe of different signs, shapes and colors. Chiara Passa presents a "sculpted" abstract GIF projected onto an uneven and bumpy surface, which gives the animation a three-dimensional spatial extension.
The show includes works by nine artists who are some of the most famous exponents of the genre: Bill Domonkos, Zack Dougherty, Roberto Fassone, Carla Gannis, Nika Ham, Lorna Mills, Okkult Motion Pictures, Chiara Passa and James Kerr (Scorpion Dagger).
More information here
Cover: Carla Gannis, The Garden of Emoji Delights, animated gif, 2013
1/ James Kerr / Scorpion Dagger, Mom Tattoo, animated gif, 2014
2/ Installation view "STOP AND GO – The Art of Animated Gifs" © Chiara Passa