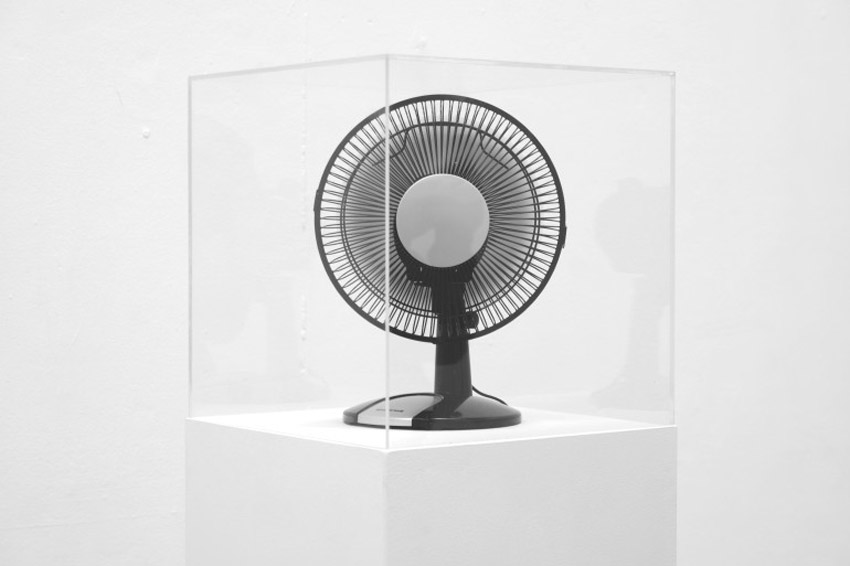 Bertrand Planes - "Untitled", 2014/2018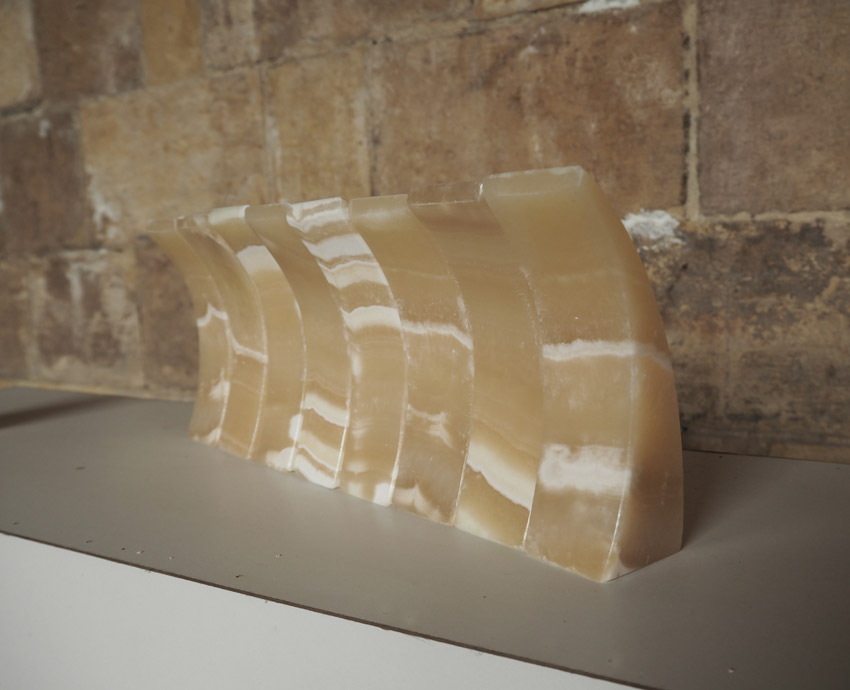 Vincent Voillat - "Concrete Waves, Souvenir of a Revolution", 2014
From January 26 to February 11, 2018, Plateforme Paris presents "Walls of Silence", an exhibition exploring borders, walls, glass ceilings and invisible barriers, be they symbolic or physical, virtual, cultural or real.
Presented by Klio Krajewska, the symbolic soundtrack of the exhibition is none other than John Maus's song "Walls of Silence" from the album Screen Memories repeating over and over these few words. The intention is not necessarily to go beyond these words, but rather to highlight them and propose interesting questions. The exhibition explores some samples of these boundaries and passes them under a microscope, focusing on the walls of silence of two intrinsically linked subjects: politics and technology.
On a more general level, the installation of Bertrand Planes is a metaphor for these limits. Here, a disturbing element, almost invisible, is at the same time the one that changes and modifies the functioning of a system or a machine, renders it useless, and the one that adds a decisive element for its comprehension or its use. Heba Amin's film focuses on technological barriers such as an internet break here considered as a political instrument, invisible but very tangible. Disnovation.org (Nicolas Maigret and Maria Roszkowska), highlights the limitations and restrictions of the web and reveal a cultural, social and ideological model of society through what should not be seen. For Zenial, who explores the concept of sound boundaries, technological barriers are those that prevent the user of a machine, in this case a computer, a free navigation, not traced and freed from any commercial exploitation.
The exhibition consists of objects, videos, virtual reality, installations, and sound creation, most of which have been specifically created for the occasion.
Artists : Heba Amin, Dæd Baitz, Disnovation.org, Bertrand Planes, Dani Ploeger, Systaime (Michaël Borras), Vincent Voillat, Zenial (Łukasz Szałankiewicz).
More information here