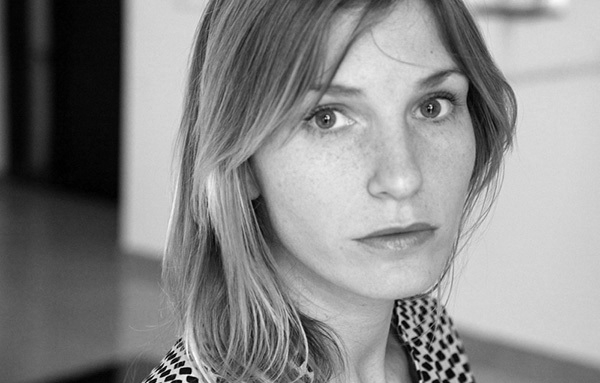 Andrea Wolf, the founder and director of REVERSE and multi-media artist
Andrea Wolf is a Chilean-born interdisciplinary artist living and working in New York. Her work consists of ongoing research into the relationship between personal memory and cultural practices of remembering. She creates multimedia installations and video sculptures that explore how technology, media and memory affect and transform each other, creating models of remembrance that are culturally shaped. Working with an archive of found footage, with anonymous stories – she leaves an open space to be filled by the meaning that each of us brings to the work through our personal experience.
Andrea holds MFAs in Documentary Filmmaking from Universidad Autónoma de Barcelona and in Digital Arts from Universitat Pompeu Fabra and an MPA in Interactive Telecommunications from NYU. In 2013, she was a fellow at the Artist in the Marketplace Program at the Bronx Museum, culminating with the biennial exhibition "The Bronx Calling". In 2015, she was an artist in residence at the IFP New York Media Center. She was a member of NEW INC, the New Museum's incubator program from 2015 to 2017. Andrea has shown her work and given lectures and workshops widely in Santiago (Chile) in venues such as the Festival Sonar, the New Media Biennial (2009 and 2011), the Museum of Contemporary Santiago, the Museo de la Memoria y los Derechos Humanos and more.
ABOUT THE SERIES "SEVEN MEMORIES OF CAPRI I NEVER HAD"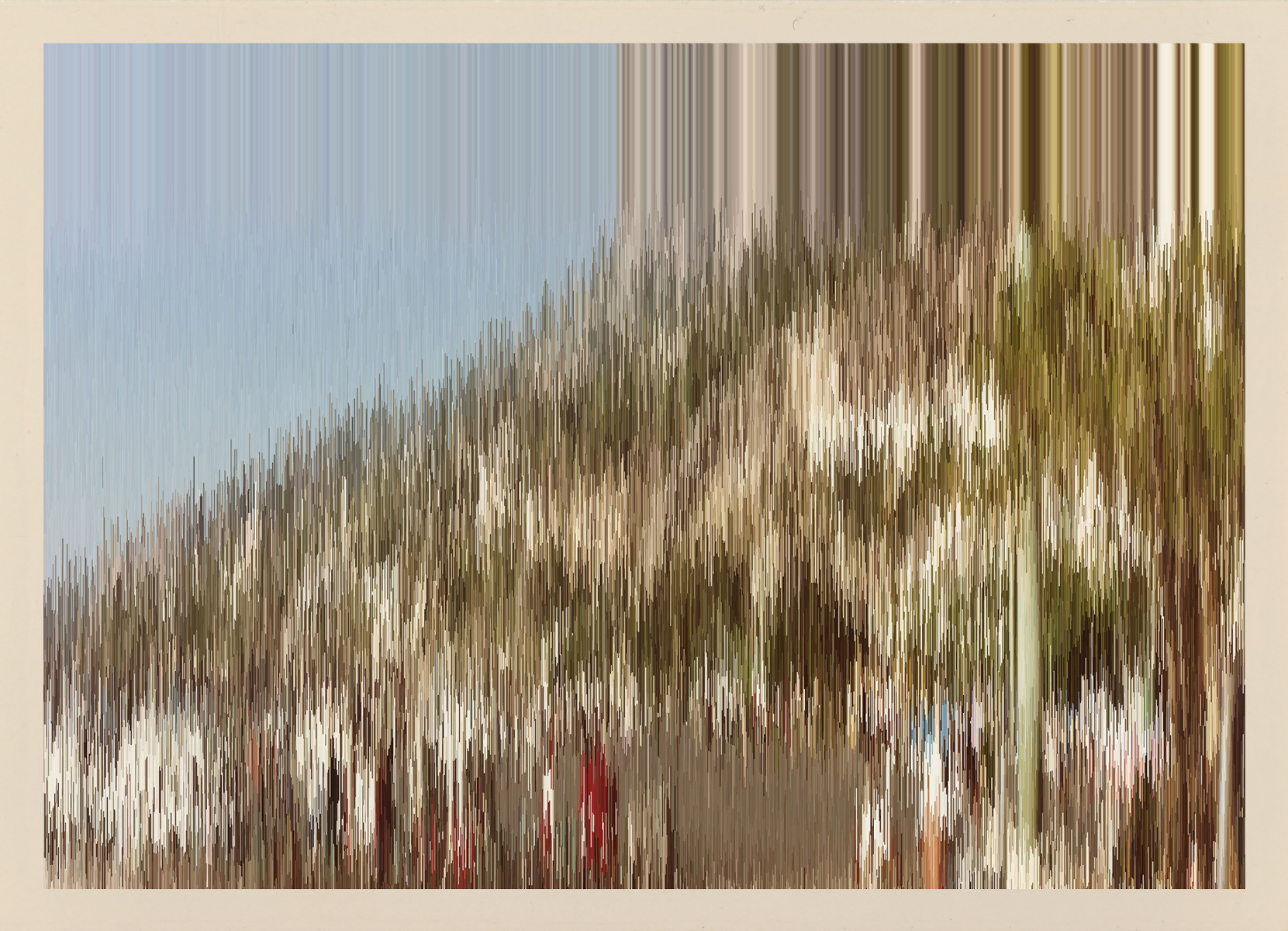 Andrea Wolf, "Seven Memories Of Capri I Never Had, memory n.5, Capri 1963", 2017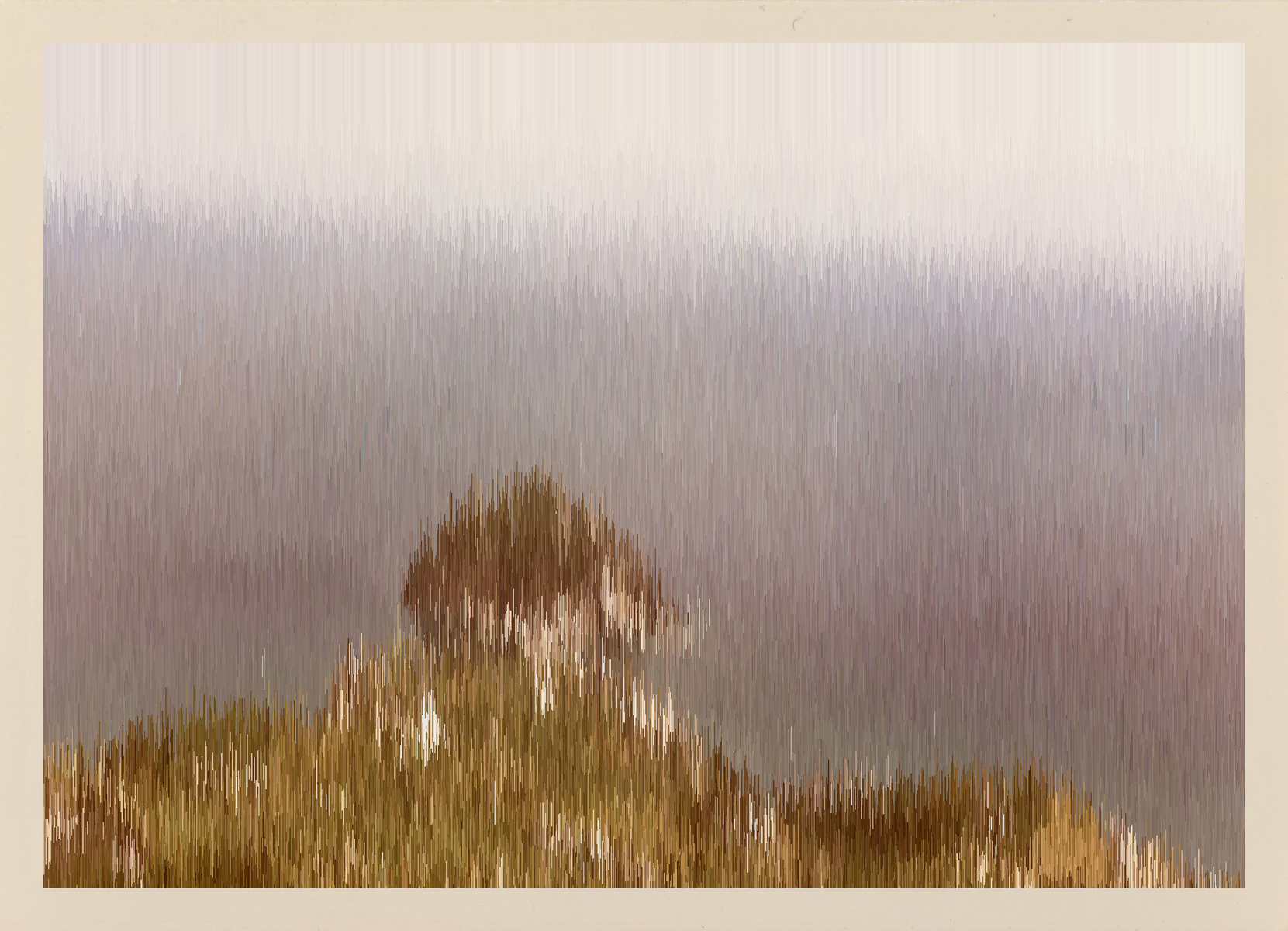 Andrea Wolf, "Seven Memories Of Capri I Never Had, memory n.4, Capri 1963", 2017
Seven Memories of Capri I Never Had renders the tension between index and desire through a series of videos of old found photos from a summer vacation in Capri on July 1963 that slowly fade into their dominant colours. A pixel sorting algorithm manipulates the pictures, lunging them into movement: the shapes and figures are washed out and turned into dripping pixels, becoming just a trace of an irretrievable moment; the painful knowledge that the thing longed for will never quite be attained. Time always entails a loss; as time passes by, something is constantly being left behind, and there is mourning, as well as a need to grasp what lingers. Every event as it becomes the past loses its concrete nature and turns into an outline. But as Deleuze writes about the Time-Image, "the past does not follow the present that no longer is, it coexists with the present that it has been".
"I've never been to Capri, yet I long for that summer in the Mediterranean as its colours fade away. I wonder how much of my memories are the memories of others, a quote of a quote, a learned desire of what should be or should have been or could be. The frontiers of our memories are blurred, beyond their personal narrative, they belong to a larger imagery and ethos. "Sehnsucht" is a German word that can't be translated adequately. Other languages have to make do with terms like nostalgia, yearning, longing. But they don't fully represent the meaning of "Sehnsucht". While Nostalgia refers to a wistful, even unappeased yearning for the past (in Greek "nostos" means return and "algos" means suffering, hence the pain of the impossibility of going back), "Sehnsucht" speaks of the desire of an absent thing, referring both to something that was and something that has never been. C. S. Lewis described it as the "inconsolable longing" in the human heart for "we know not what." In "Seven Memories of Capri I Never Had", I propose/present an inventory that activates the archive – a re-appropriation of anonymous stories – while recognizing a system in which the function of the past is not determined by its status as an unequivocal event, but of desire. And driven by desire, memory allows for both preservation and erasure, and memory objects can be manipulated to facilitate new versions of the past or even more so, for new yearnings and longings". (Andrea Wolf)
This artist has been selected by the guest curator Alex Darby as part of her ArtJaws collection entitled "DIFFICULT OBJECTS".