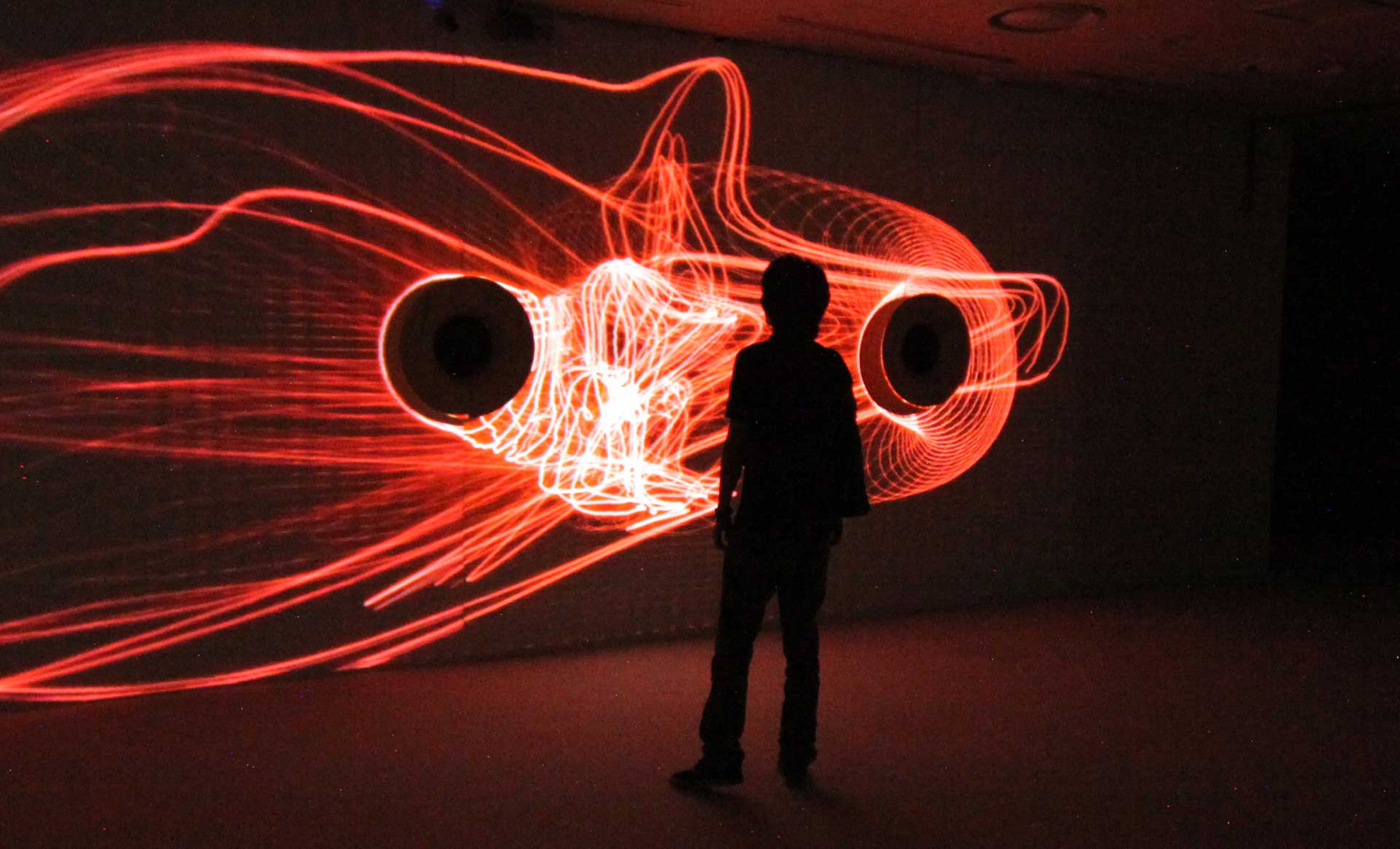 Minha Yang was born in Chungju, a city in North Chungcheong province, South Korea, 1975. He studied visual communication and received his MFA in Graphic Design at Seoul University. He was also an Associate Professor there from 2008 teaching Interactive Graphics and Motion Graphics design. Minha is a Generative Media Designer and new media artist. He has taught Media Communication at MyjongJi University and has won numerous awards for his work throughout his current career including four Asia Digital Art Awards.
Minha has exhibited his works in various institutions and festivals all over the world such the ELEKTRA festival in Montréal, the FILE festival in Brazil, Les Arts Décoratifs in Paris, the Seongnam Art Center, the Museum of Modern and Contemporary Art and the Art Center NABI in Seoul, the Daegu Art Factory and the Cultural Factory in Osan, The Creators Project in Brazil, San Francisco and New York, the Jeju Museum of Art, the Incheon International Digital Art Festival, the Seoul Museum of Art, the Hangaram Design Museum, the Gwanyang Korean Music Festival, the Gwangju International Design Biennale and has also been involved in multiple featured and commercial projects.
ABOUT THE ARTWORK "PORTRAIT"
Portrait is a work that deals with typical and violent fetishes. The image of a woman with red lipstick eating a candy is created through several algorithms and reveals a vision between reality and virtuality. This work thus reproduces a typical fetish based on biased prejudices. The technique used in Portrait is composed of mathematical signals processing algorithms deriving from computations based on the chromatic aberration of images.
This artist has been selected by the guest curator Doo Eun Choi as part of her ArtJaws collection entitled "#BODY #morph".