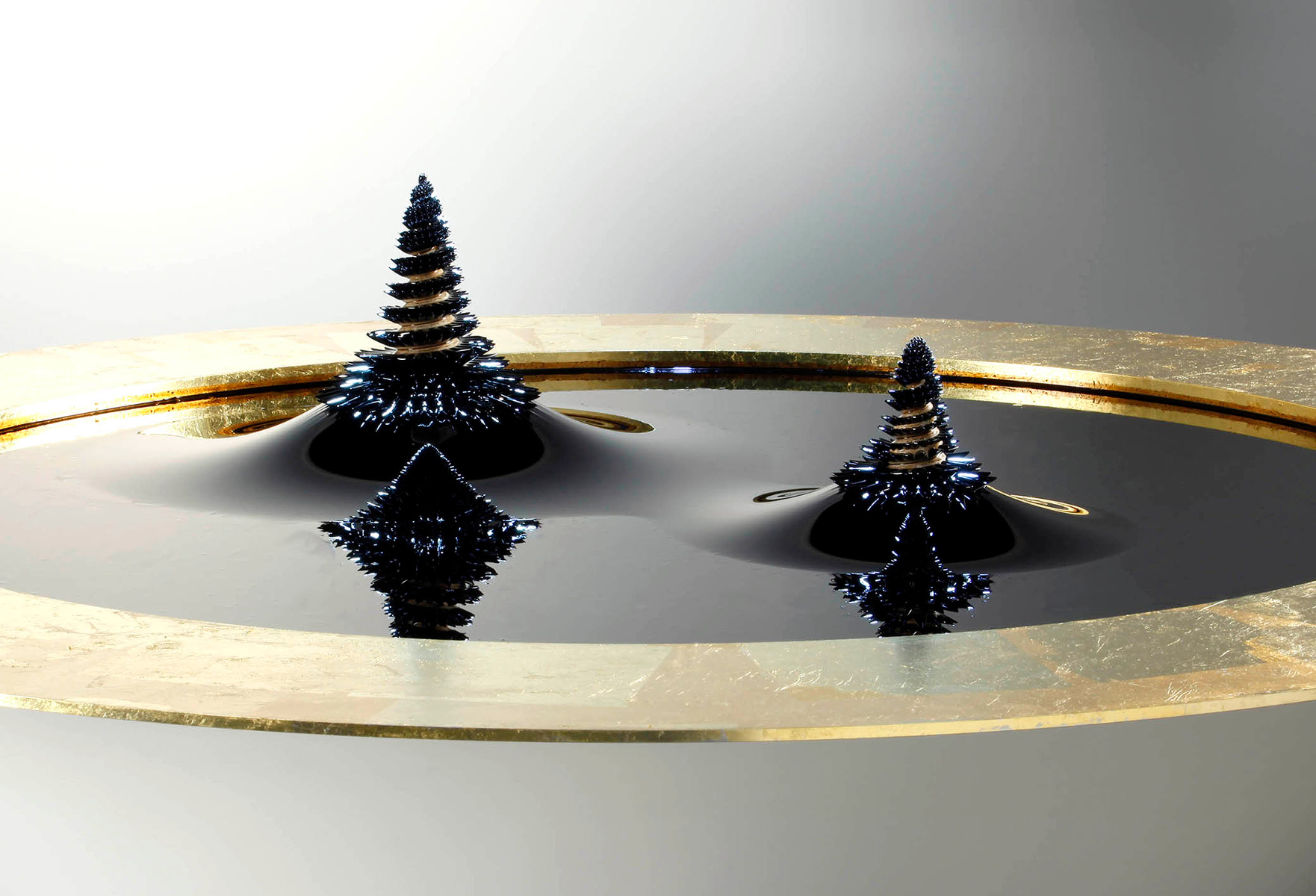 Sachiko Kodama, Morpho Towers - Two Standings Spirals, 2017
Kodama was born in 1970 in Kagoshima Prefecture. Kagoshima is the southwestern tip of the Kyushu island of Japan. It is a subtropical area whose biological diversity greatly inspired her curiosity toward art and science.
She graduated in Physics from the Department of Science at Hokkaido University in 1993 then shifting her focus, and entered the University of Tsukuba's Graduate School of Art and Design. After holding a PhD in art from the University of Tsukuba she has been teaching at the University of Electro-communications in Tokyo as an associate professor.
In 2000, Sachiko began work on a ferrofluid art project that she named "Protrude, Flow". This practice became since then the signature of most of her works. Her work has been exhibited at National Taiwan Museum of Fine Arts, Tokyo Metropolitan Museum of Photography, Wexner Center for the Arts in Columbus, Skirball Cultural Center in Los Angeles, The National Art Center in Tokyo, Reina Sofia National Museum in Madrid and the Museum of Contemporary Art, Tokyo.
ABOUT THE SERIES "MORPHO TOWER"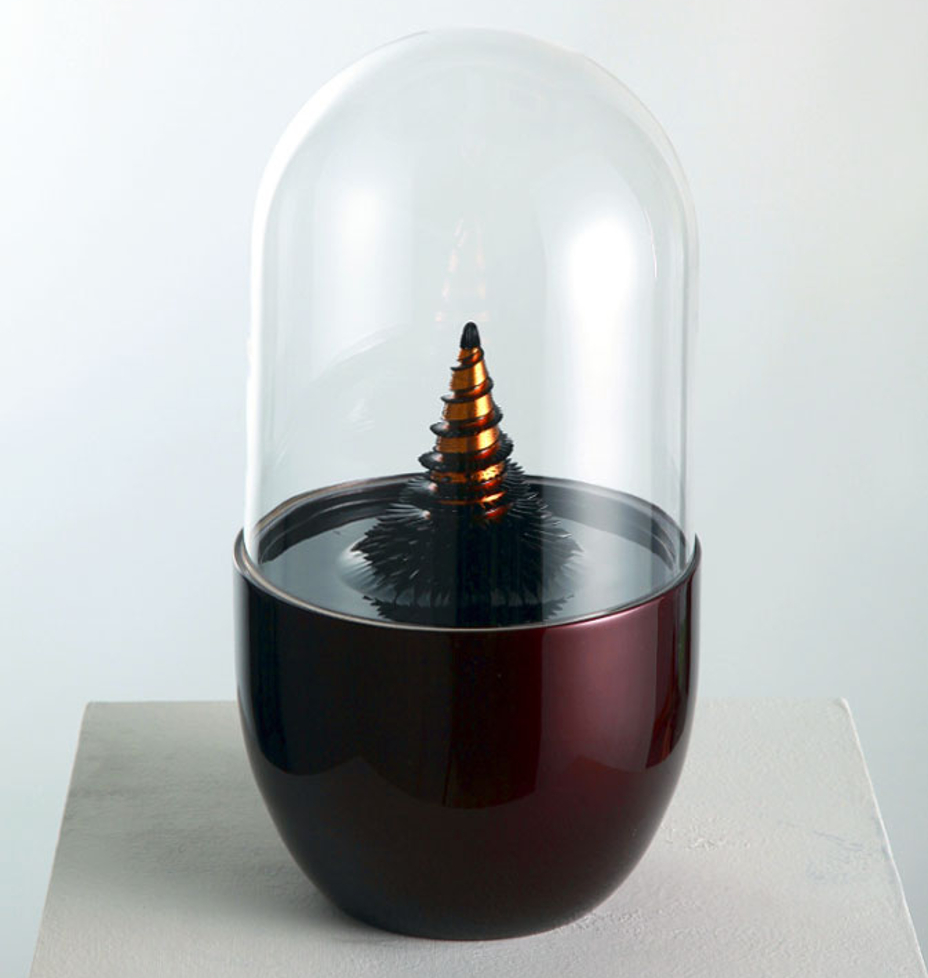 Sachiko Kodama, Morpho Tower (Dark Red), 2015
"Morpho Tower (Dark Red) " is the 2015 edition in her "Morpho Tower" series (Sachiko Kodama's first realization of her "ferrofluid sculpture"). The color of the magnetic vase is dark red.  A gold spiral tower standing in the black ferrofluid. When the magnetic field around the tower is strengthened, spikes of ferrofluid are generated at the bottom plate and they gradually move upward, trembling and rotating around the edge of the spiral. The movement of the spikes in the fluid is controlled on the surface by adjusting the power of the electromagnet using a computer program. The shape of the iron body is designed to be helical so that the fluid can migrate to the top of the helical tower when the magnetic field is sufficiently strong. The artist's creations are formed by a magnetic, oily liquid known as "ferrofluid," flowing around a housing device and manipulated by a series of electromagnets located within the structure. The electrical charges create seemingly endless series of patterns that present themselves in an ebb and flow of spikes. The spikes emerge, rotate, change directions, grow, and disintegrate."
— David J. Schmidt, The MorphoTowers:: The Magnetic Art of Sachiko Kodama, in The Daily Book of Art: 365 readings that teach, inspire & entertain, p.315,  Walter Foster Publishing, 2009.
This artist has been selected by the guest curator Doo Eun Choi as part of her ArtJaws collection entitled "#BODY #morph".